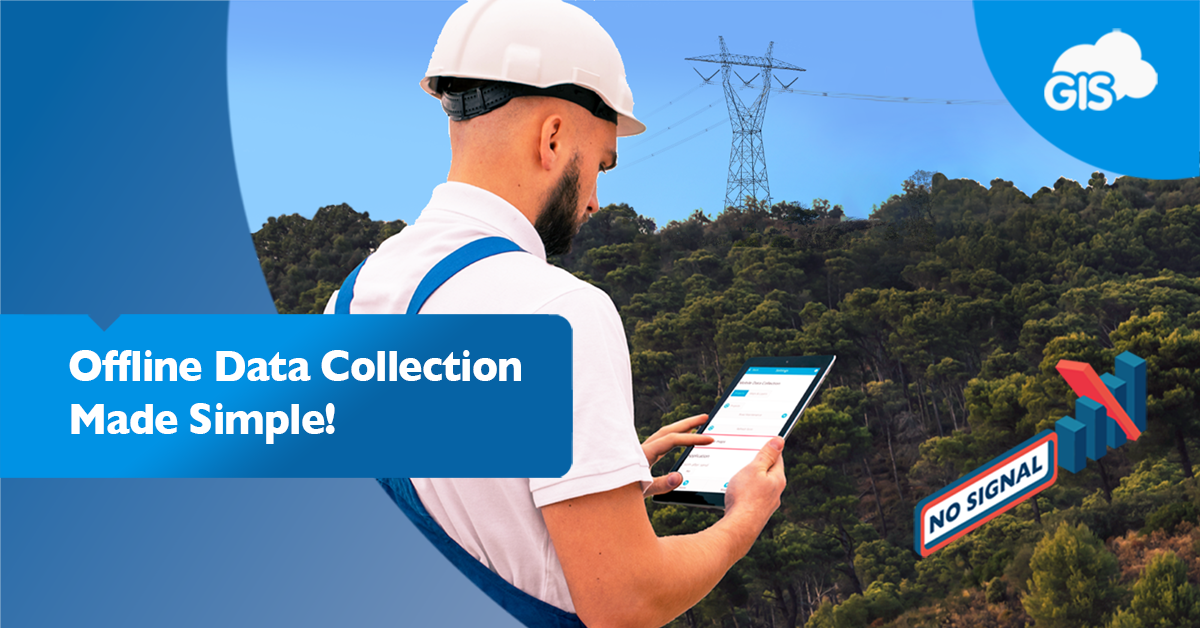 Working at a site without cell service shouldn't prevent you from getting the job done.

GIS Cloud's Mobile Data Collection (MDC) application simplifies editing and gathering field data. It lets you and your team capture data from your job sites and update the databases remotely.

The MDC application removes the need to write your findings down or take photos that will need to be attached to the data later. You can collect new records in the field with all the necessary field information and even attach photos directly to the point, polygon, or polyline.

Our offline maps feature lets you do all that without any data loss.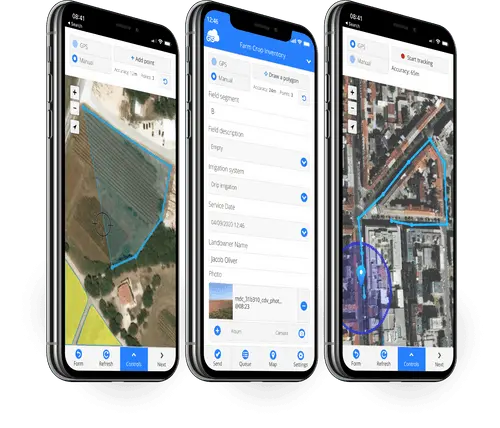 The Challenge of Field Data Capture

Collecting field data is challenging due to its unpredictable nature. Many unforeseen events may occur that even the most seasoned GIS data collector hasn't experienced or thought of.

If your firm captures data in remote areas, away from your cell service, you understand the struggle.

You've driven over an hour away in the dark of the morning to a new job site. You've got hiking boots on, a GPS receiver pole in hand, and your iPad in the other with your GIS field data collection app. After a hike to your first data capture, you realize you don't have cell service.

Other enterprise GIS solutions would have your day end in frustration from that moment. You must have forgotten to enable the map for offline use, publish one of the layers correctly, or download the map to the iPad. All frustrations you didn't discover until you were at the job site.

There won't be a need to log into an organizational GIS website and search for the right setting to get you back on the right path with GIS Cloud's Mobile Data Collection application.


Offline Maps on the MDC application

The offline maps feature in the Mobile Data Collection (MDC) application will resolve the challenge of working in a remote area.

Without having to enable any settings or check a box somewhere in your data portal, you can download a map for offline use.

The Mobile Data Collection application enables all your maps for offline use by default. Simply download the map, and you're all set.

Benefits of Offline Maps

Offline maps provide many benefits to their users. It allows field staff to accomplish their goals on a daily basis and more.

The benefits include:
Easy set up
Offline capability by default
Affordable field data collection option
Customizable forms
Ability to download multiple offline maps
Minimal in-office setup

Great features are nice to have, but if they are challenging to use, you'd be better off without them.

The Mobile Data Application's Offline Maps are easy to use from the get-go.

How To Use Offline Maps On The Mobile Data Collection Application

You'll be ready for a field day collecting data following a few easy steps.

In your MDC app, select the project you will need offline. Next, select settings in the bottom right of the screen. Then click "Offline Maps".

Finally, click the "Download (Insert Project Name)" button.

This downloads the entire project locally, not just the enabled layers like other GIS solutions.

It is just that easy.

How Our Clients Utilize Offline Maps

Since its first release in 2014, our clients have loved the offline capabilities of the MDC application. Different industries have taken advantage of the feature, including vegetation management, road inspections, and civil engineering.

The Lake Gaston Association recruits volunteers to assist their efforts in mapping vegetation around the lake. Volunteers use the Mobile Data Collection application to map the 350 miles of shoreline.

The areas lacking cell service are conquered by using Offline Maps during the survey.

GIS Cloud has developed U-Collect for Asterra, a customized mobile application. The application identifies and locates water leaks in urban and rural areas. The perfect use for offline maps.

Regarding telecommunication network maintenance, clients can download their forms in the office and then go about their work. They can document their work with photos and the job details.

Also, here is a quick video tutorial on how to add 360° images:



Our clients love the MDC application and its offline maps feature.

Tips for Using Offline Maps

While using offline maps on your own is easy, a couple of tips will improve your experience:

Turn on airplane mode: This will save battery power while there is no cellular service.

Download base map(s): A satellite image will help you get oriented if you work somewhere unfamiliar.

Create the forms in the office: Having your field forms ready will save you time in the field.


Update the application:
Updates are frequently released and may include that feature you requested recently.
Take photos:
Capturing photos from the field provides confirmation and the ability to revisit sites.
Set Up Default Values:
This can speed up your data collection progress.
Use Dependencies:
Dependencies
are rules for collecting data. This ensures your data is consistent and will limit the need for quality control.
Conclusion

The offline maps feature is critical for any GIS user collecting field data. It is a smart backup option that ensures no matter where you are collecting data, you will have it captured safely.

The Mobile Data Collection application and our other applications can be used during our 14-day free trial. Use it the next time you are doing field work. It even connects to external GPS units for higher accuracy.

Our solution consultants would gladly assist you if you need any help or have questions about Offline Maps.