(San Diego, Utilis Innovation Summit)
Utilis Ltd, a company founded with a goal to find leaks from space, developed a one-of-a-kind solution using satellite imagery to detect underground water leaks in urban and non-urban water supply systems to reduce water loss.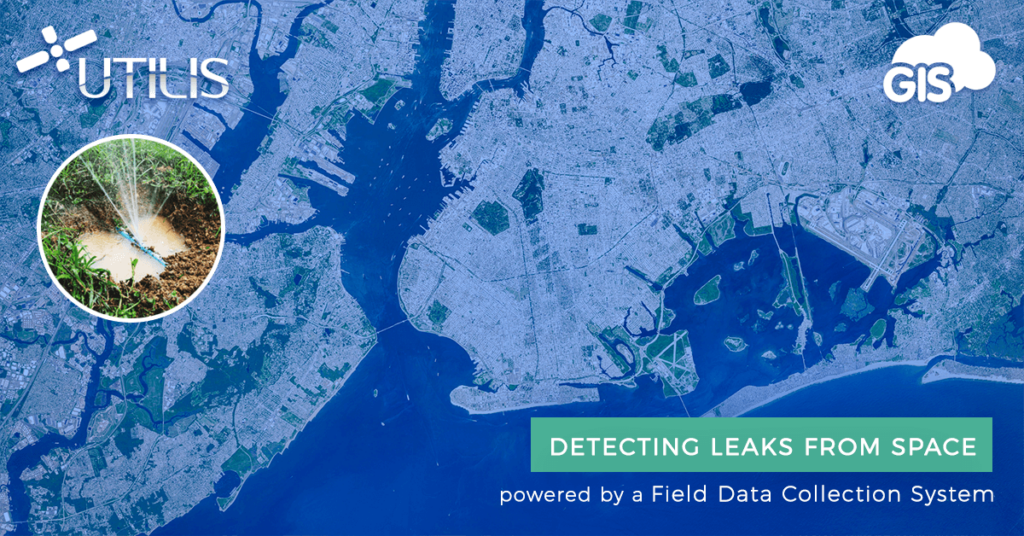 Recently Utilis partnered with GIS Cloud to power their unique technology with field data collection and online data overview system. During next week's Utilis Innovation Summit on 26-28 November in San Diego, CA, Utilis will present this unique and powerful leak detection and management solution called U-Collect and the associated U-Collect online dashboard.
GIS Cloud CEO, Dino Ravnić, and Business Development Manager, Igor Farkaš, will join them at the conference to introduce a paper-free workflow that boosts the efficiency of any company working with field data and field crews.
Using technology created to look for water on other planets, Utilis analyzes satellite imagery to detect leaks and non-revenue water

By providing leak locations with high accuracy, regardless of volume or demographic density, Utilis' innovative technology helps municipalities, water utilities, and contractors to reduce non-revenue water (NRW) and improve efficiency in subterranean leak detection and control.

Utilis has chosen GIS Cloud as the provider of the field data collection system, called U-Collect, as well as a custom web application called U-Collect online dashboard for data overview for project managers, with user-friendly GIS reports.


Stay tuned to learn more about the leak detection solution, visit utiliscorp.com for more information, or contact us for a meet-up in San Diego next week.