GIS Cloud Publisher for QGIS
Bridge the gap between desktop QGIS and the rest of the world with our QGIS plugin for map publishing!

Try for Free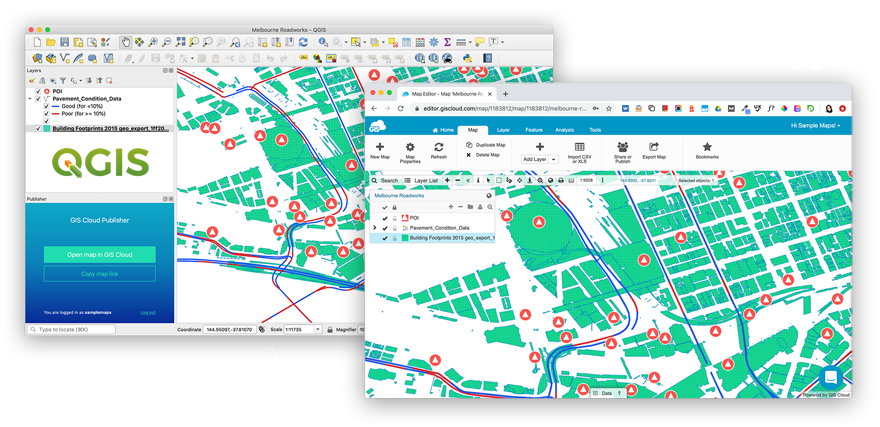 Our solution for data collection can be applied in any industry and to any workflow.

In the utility industry
, our users perform network and infrastructure planning, vegetation management and inspection of assets, electric power lines and transformers to assess damage and send repair crews, as well as to keep track of repair jobs.
They also perform water and sewage pipeline inspection or use data collection for mapping water sources and for monitoring watersheds.
In natural resources and agriculture
Mobile Data Collection is used for surveillance, inventory and monitoring of crop fields, cultivated areas and tracking plant health, as well as for management of reforestation projects.
There are also many applications in
local government
like mapping jurisdiction areas, city and county limits, inventory of public spaces and parks, as well as managing public works and roadworks, mapping road and traffic infrastructure.
Nonprofits
use our system to map out vast areas in third world countries with no or low internet connectivity, to assess available water sources and build sustainable water supply systems, map solidarity networks and much more.
Your QGIS + GIS Cloud workflow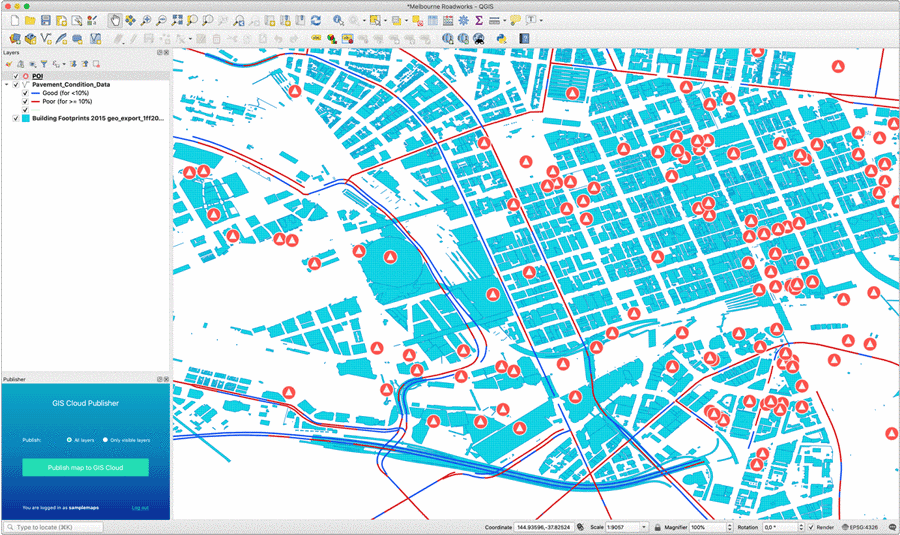 Make your QGIS maps available online. Instantly!

Publisher for QGIS plugin enables you to upload your maps to the GIS Cloud platform in a matter of minutes. Follow these three steps and you're all set. 

Open your QGIS map and install the plugin
Publish your map or only specific layers for a fast workflow
Include photos, audio, QR codes, barcodes and more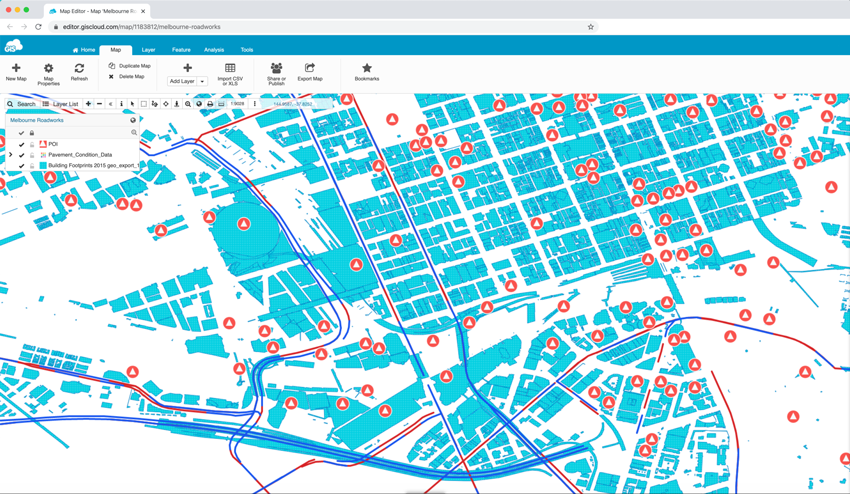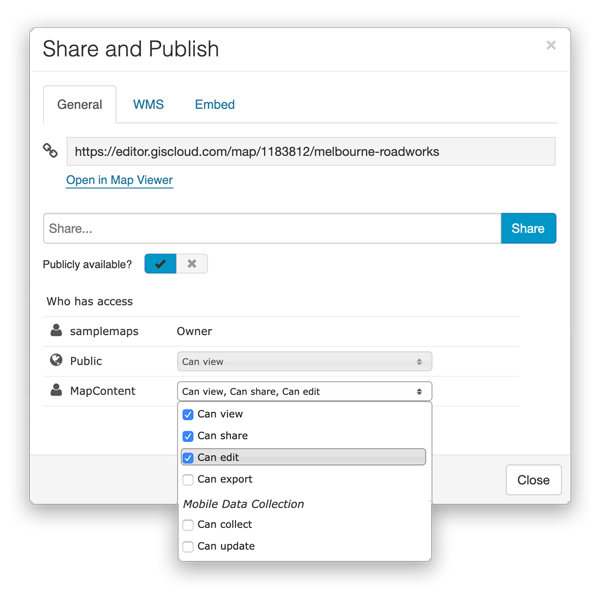 Update your map or only specific layers

Maps uploaded to GIS Cloud can easily be updated directly from QGIS, using the plugin. Sync all the changes made to your QGIS project as you continue working.
‍
You can also add additional layers into your published GIS Cloud maps by uploading new data or connecting to external databases and services. 
‍
Learn all about QGIS plugin possibilities in this tutorial.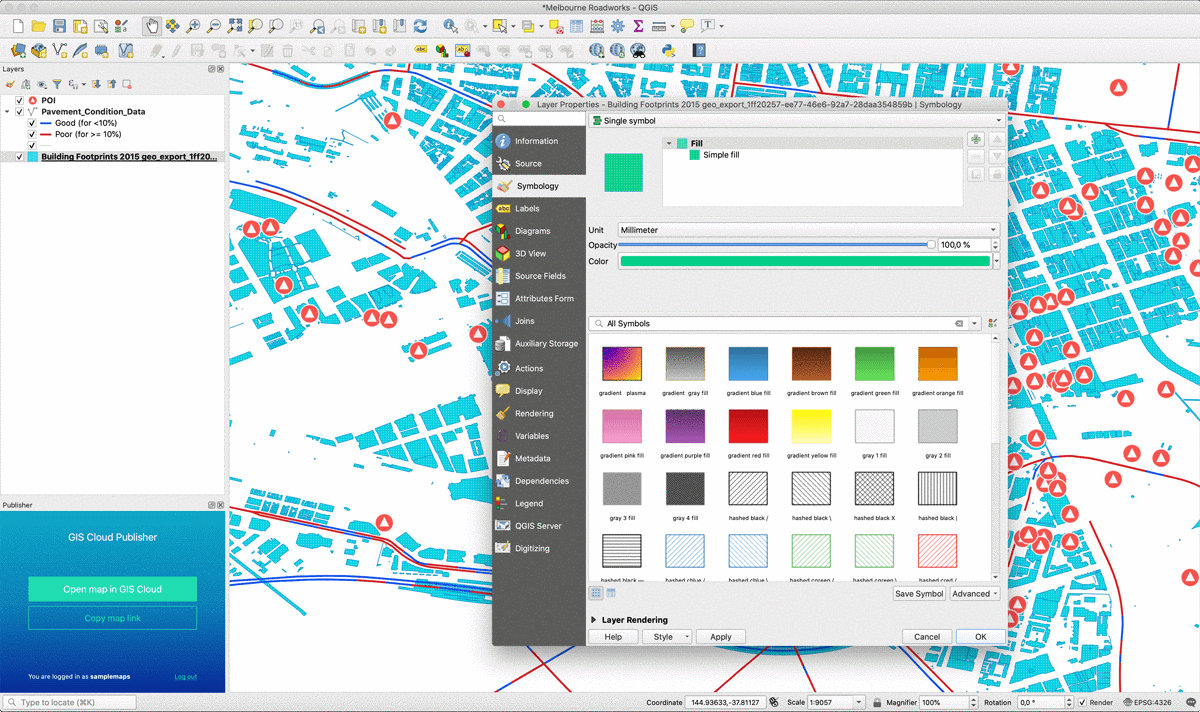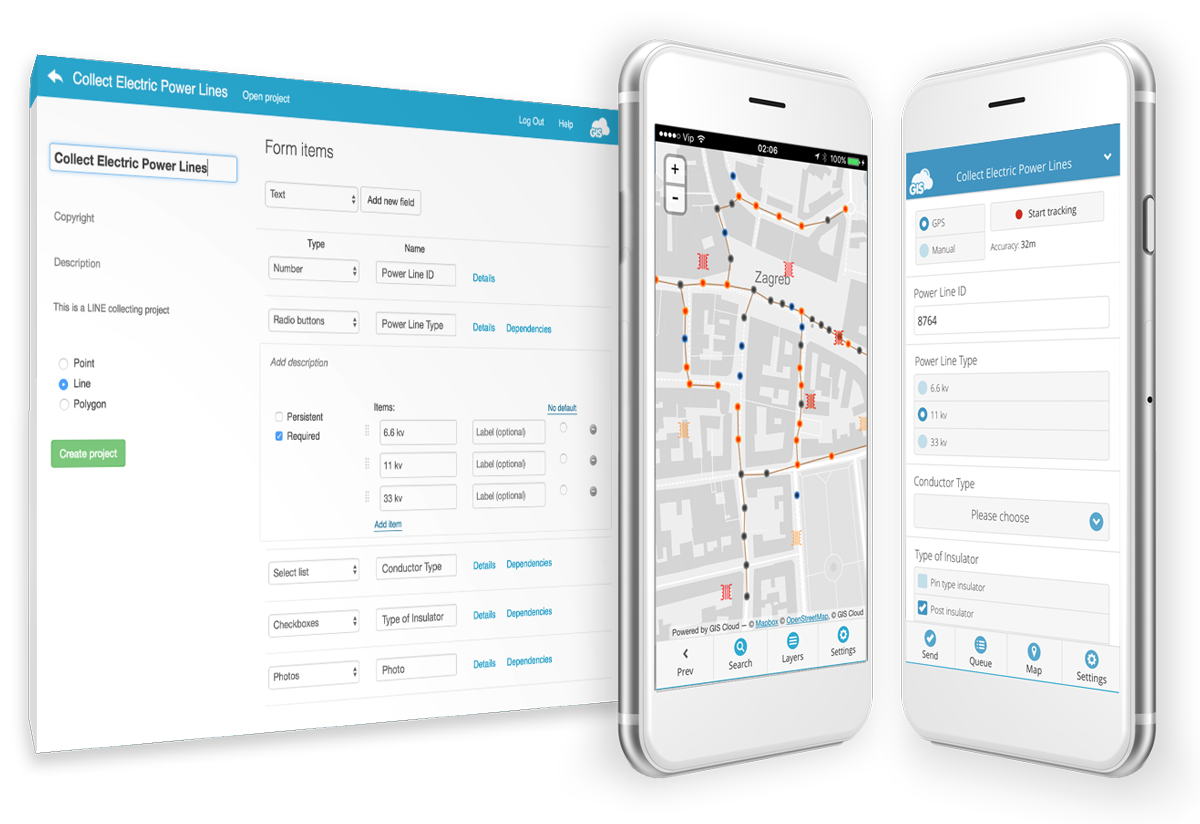 Use your published QGIS maps to collect or inspect data in the field

Once you have published your maps to GIS Cloud, you can use our Mobile Data Collection app to inspect published data or collect data in the field directly into your maps. 


Want to share your maps online?
To start publishing maps, create your GIS Cloud account, open QGIS and install the plugin!

Sure, Create my Account →