GIS Cloud Track
Tracking fleet, people and assets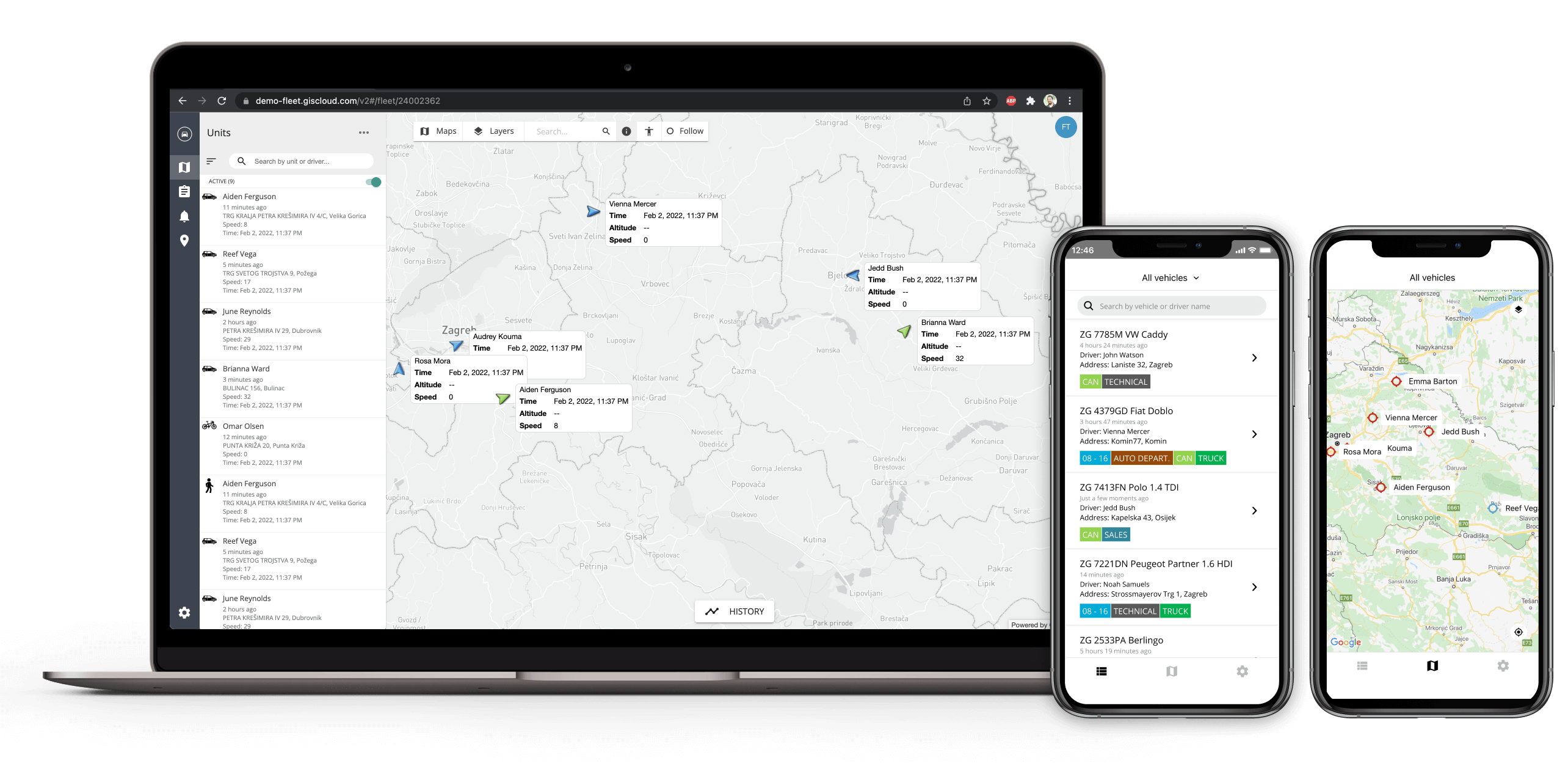 Real-time tracking, visualization, alerting and reporting.
Insights into the real-time location of people, vehicles, fixed assets, and IoT!
‍
GIS Cloud Track enables dynamic visualization of assets in real-time, getting in-depth reports, charts, and historical data.
‍
The solution is fully integrated with the entire GIS Cloud platform! Maps created in Map Editor and data collected with Mobile Data Collection can serve as basemaps in Track.
‍

Try It Free - Contact Us
Tracking meets GIS.
Track Anything in Real-time
‍
iOS and Android Devices
Vehicles

Sensors

IoT
Anything with API
‍
Instant Location Visibility of Teams and Assets

Location information and parameters like time, speed, altitude, etc., are displayed on a map with a few seconds refresh interval.
‍

Ensure Safety and Optimize Workflows
Be aware of your teams and assets status at any point in time. 
Analyze and optimize work & performance.

In-depth Reporting & Alerting

Get daily, monthly, annual, or custom reports on traveled distance, geo-fencing, speed and various other attributes.


Insight into Historical Data
Get historical traces of tracked locations and charts visualizing information like speed, time and other sensor information.


Fully Integrated with GIS
Bring in your data and track assets on top of custom-built maps.
Choose a map you built in Map Editor and open it in Track.

Your Data in Real-time.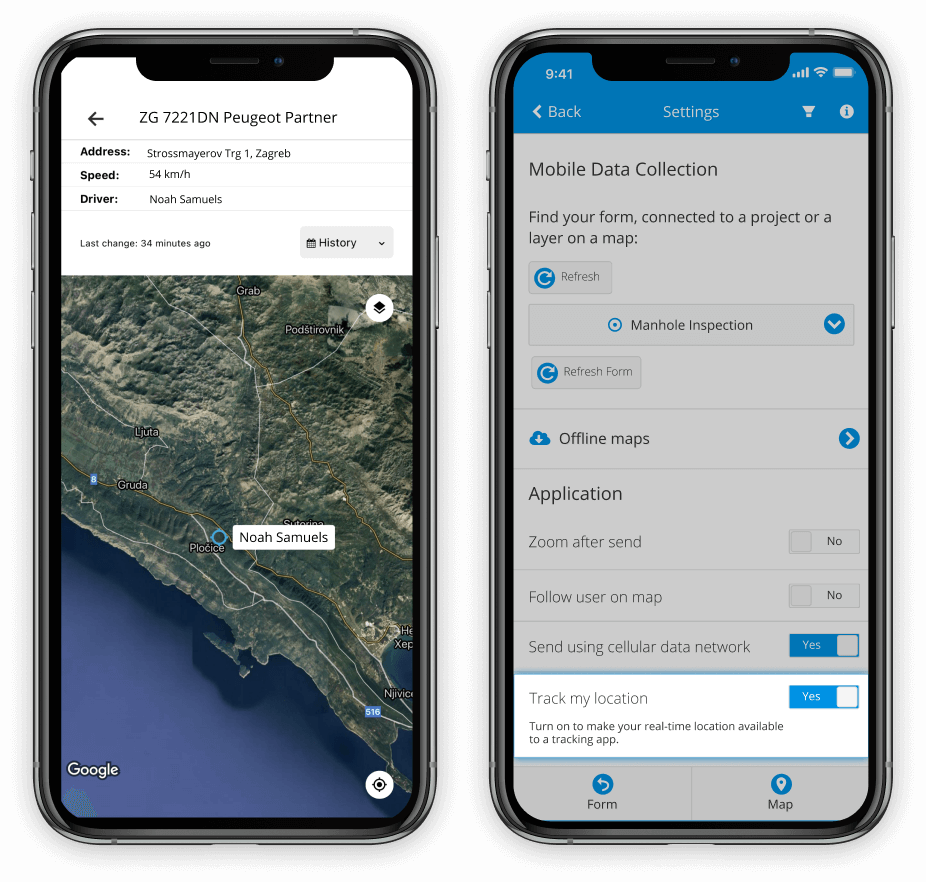 You can track:

iOS and Android devices
Integrated with the Mobile Data Collection app for iOS and Android

Tracking can be turned on/off at any time using one button

GPS Devices
Connect a built-in GPS device directly with our system

Contact us for compatibility

IoT / Sensors / Anything
Use the Track API to send and track any location/data in real-time

Access and Visualize

Available on Web and Mobile
Location of tracked assets is visible on a map in real-time, in the context of other data and layers
Assets can be visualized with different colors according to their status
Get insights into real-time data or historical information
Label/Group and organize tracked items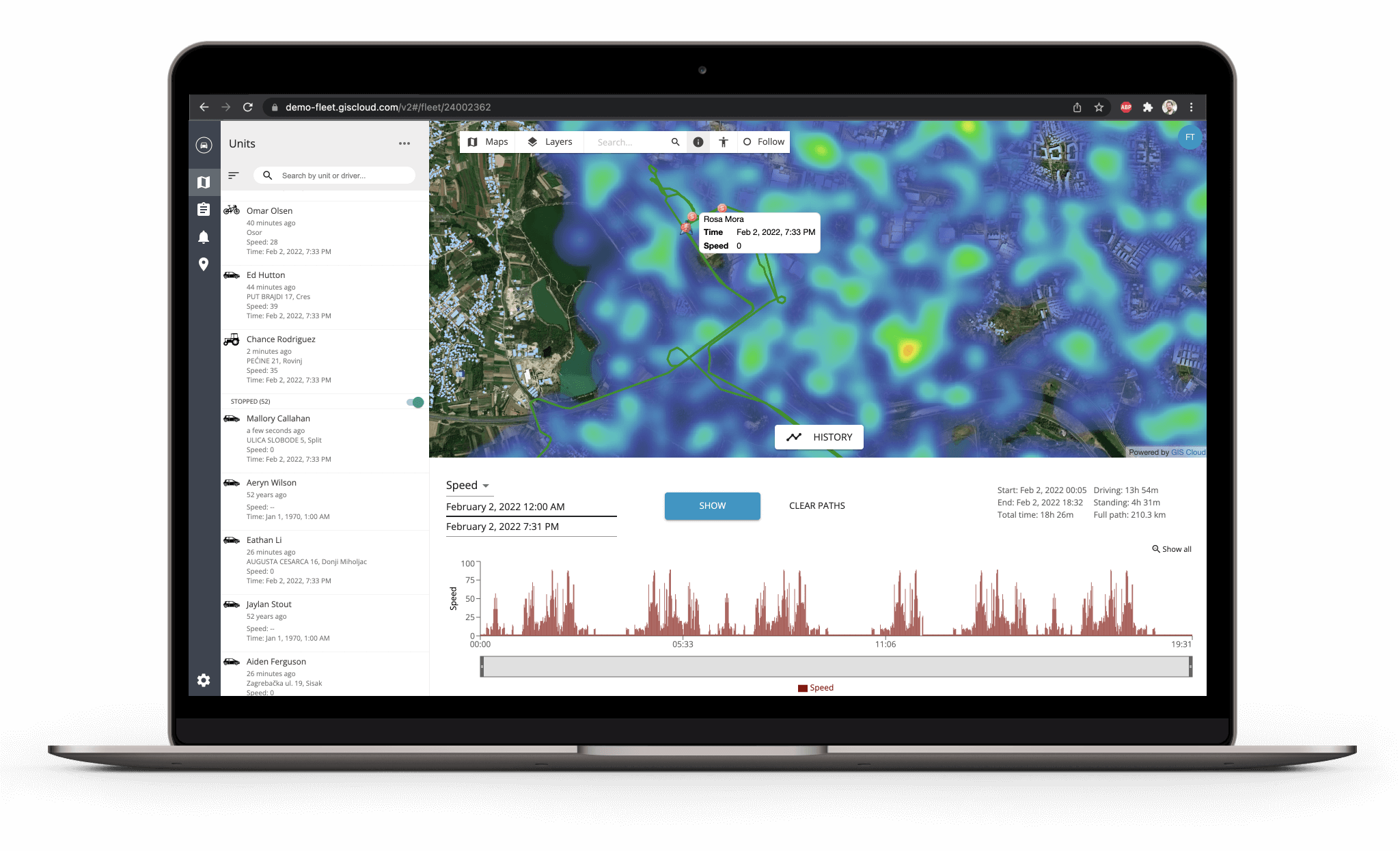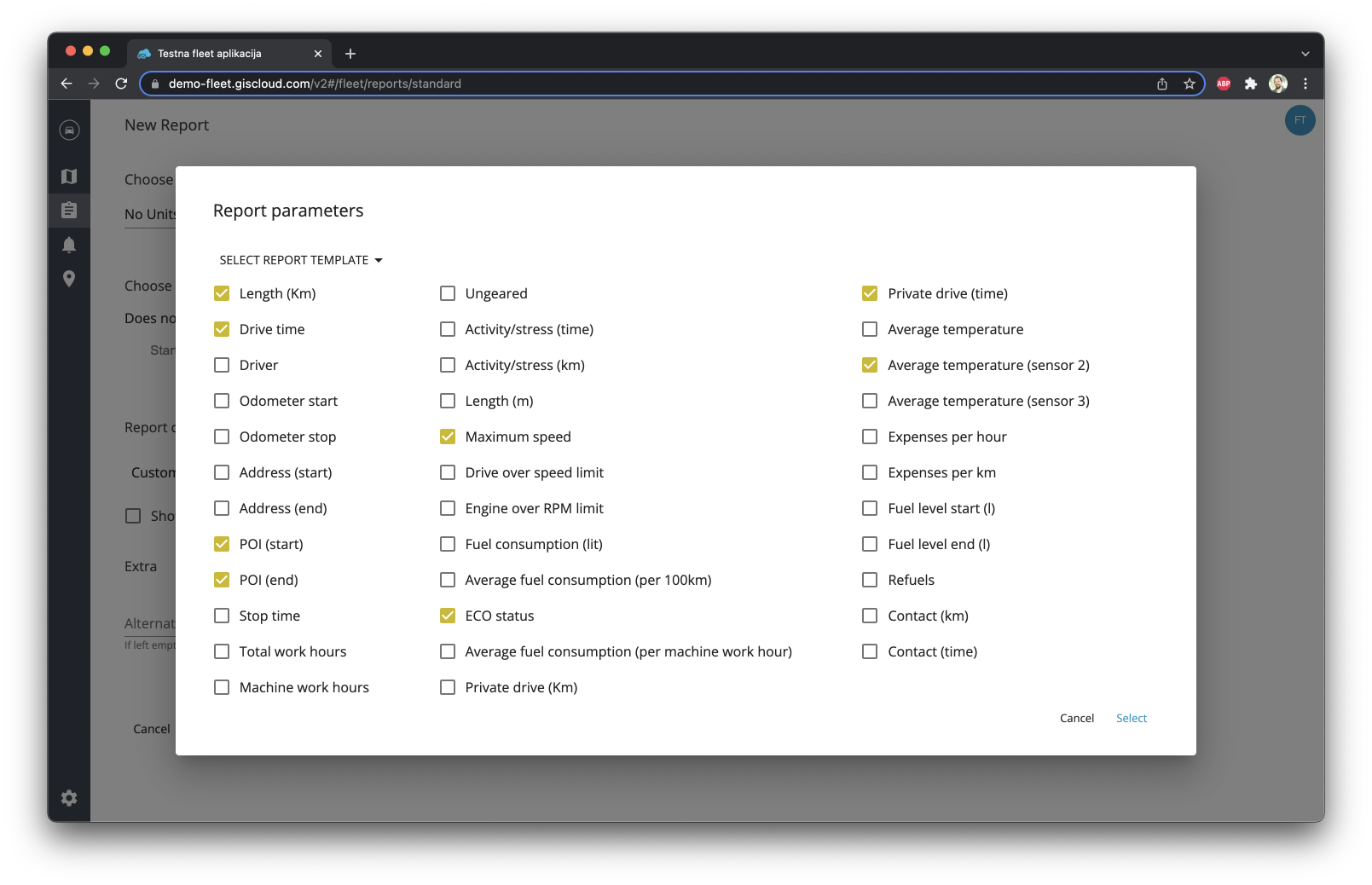 Generate Reports

Choose daily, weekly, monthly, annual, or custom reports
Pick and choose which attributes and information you want to retrieve
Setup recurring period for automated reporting
Enter email address for report delivery
Setup Instant Alerts

Get alert if tracked assets enter a geofenced zone
Get alert if the asset sensor, i.e., parameter, changes its value