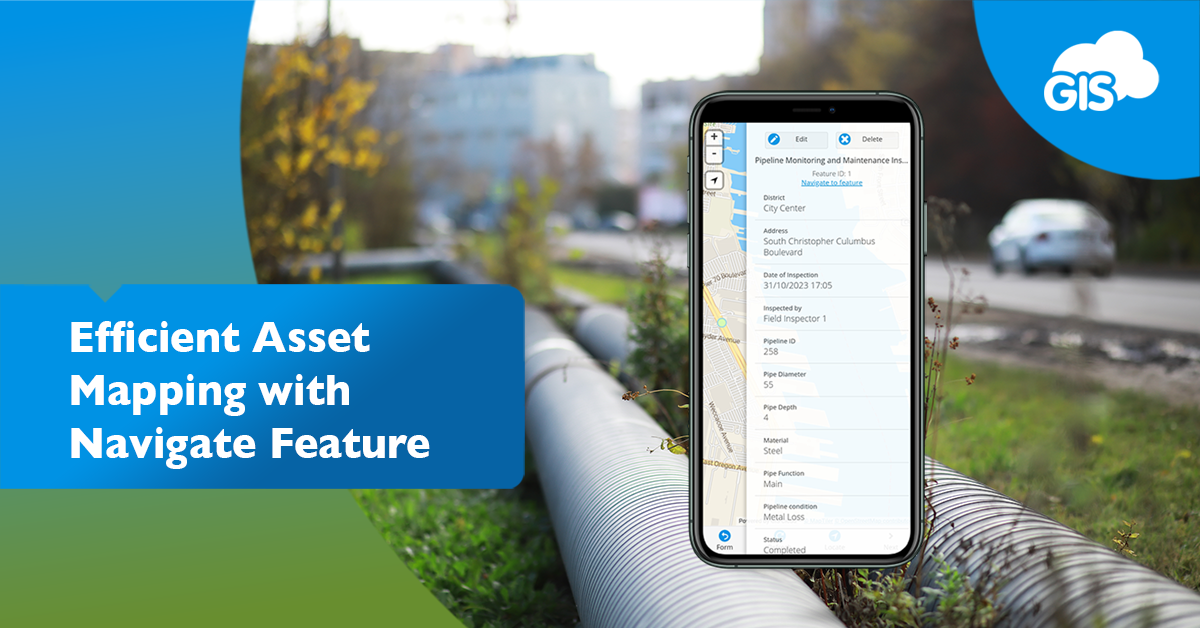 GIS mobile applications allow you to map your water assets. Map mobile applications provide you with directions on the go with improving reliability.

GIS Cloud has combined these features under one awesome Mobile Data Collection application.

The Navigate To Asset Feature saves travel time, especially during scheduled maintenance and routine inspections.

Locating Asset Challenges

Twenty years ago, the world was getting lost all the time. We relied on paper maps, printed directions, instructions from strangers, or maybe a combination of all three.

You can't zoom in or out on a paper map. The map won't reset to face north after a wrong turn. The instructions may have said then head south, but now you'd be scrambling to remember the old rhyme of which direction is which.

Mobile applications with directions solved many of these challenges.

Water assets don't have standard addresses and can be located anywhere on a property. They may be under vegetation, in an intersection, or in an existing building.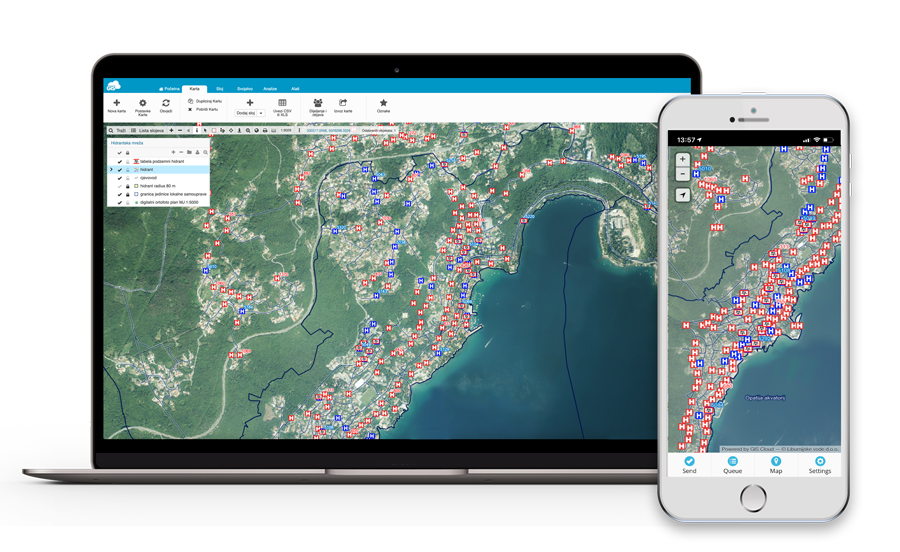 Mapping your assets accurately is especially important now.

With our Navigation Feature, you'll be given the best route to the asset and its coordinate location.

Our tips and tricks on using the Navigate Feature will further improve your ability to locate your assets.

The Navigate To Asset Feature

The feature was developed with you, our end user, in mind.

It's easy to use and easy to find within the application.

After downloading the Mobile Data Collection (MDC) application, available on the Google Play Store and App Store on iOS, you are ready to go.

Open the Mobile Data Collection application
Log into your GIS Cloud account
Navigate to your latest mapping project in the drop-down at the top of the window
Select a feature
Press Navigate to Feature in the attribute window

It's so easy you won't forget where to find the tool.

After Step #5, you'll be directed to your default map directions application. Next, the app will create a pin location of your asset.

Select Direction, and you are off to your next asset on the most effective route based on current traffic and roadway conditions. Using an external direction service ensures you get the latest information on travel times and construction on the route.

Case Studies: Real-World Success Stories

There are many cases in which our clients have had great success using this feature. These cases come from different industries and fields.

With a digitized water utility system, you can maximize the use of GIS online solutions and the Navigate To Feature tool.

Routine Maintenance
A telecommunication client of ours conducts periodic maintenance on their lines and towers. The inspection work requires driving to the different locations along a line and inspecting the site.

Some sites are remote, accessible only by forest and fire roads.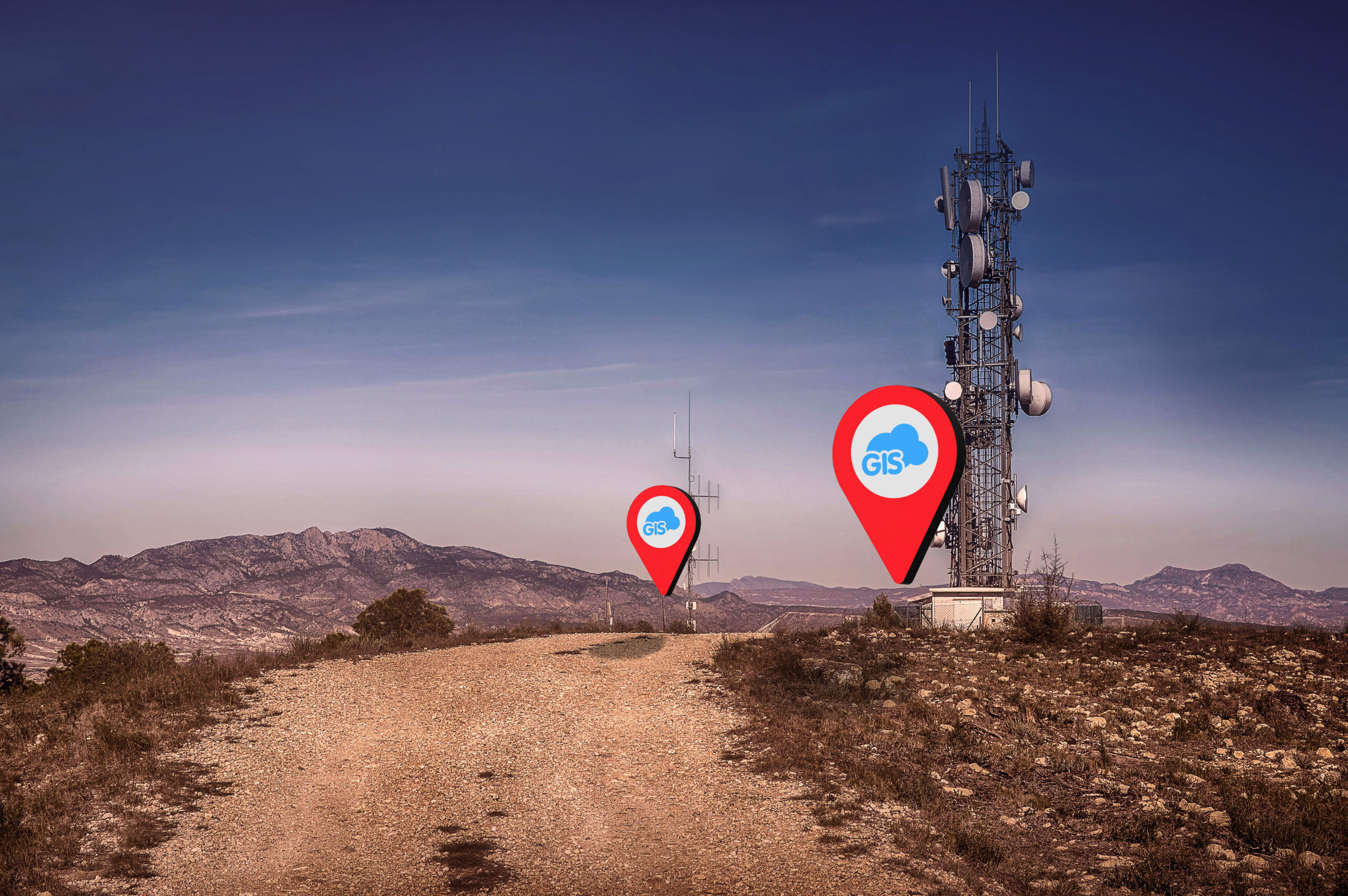 They have successfully sent newer employees to conduct the inspections using the Mobile Data Collection app. With the Navigate to Feature tool, they can get good directions from one site to another, even along fire roads in the backcountry.

The directions also provide accurate drive times between sites, as the directions account for the slow travel times along the dirt roads.

Emergency Water Shut Off
When a water line bursts, you can't waste time searching for a shut-off valve. You need to have smart tools at the ready.

The MDC application with your water assets can be that tool.

In this situation, you can locate the burst and isolate it by identifying the valves needed to stop the flow. When you find those valves, the Navigate to Feature tool will guide you to resolving this crisis.

Vegetation Management
Managing vegetation using GIS has become popular. Using an external GPS unit, clients use GIS to map vegetation precisely.


Invasive plant species are mapped with high accuracy. This ensures the cost estimates to perform removal or treatments are accurate.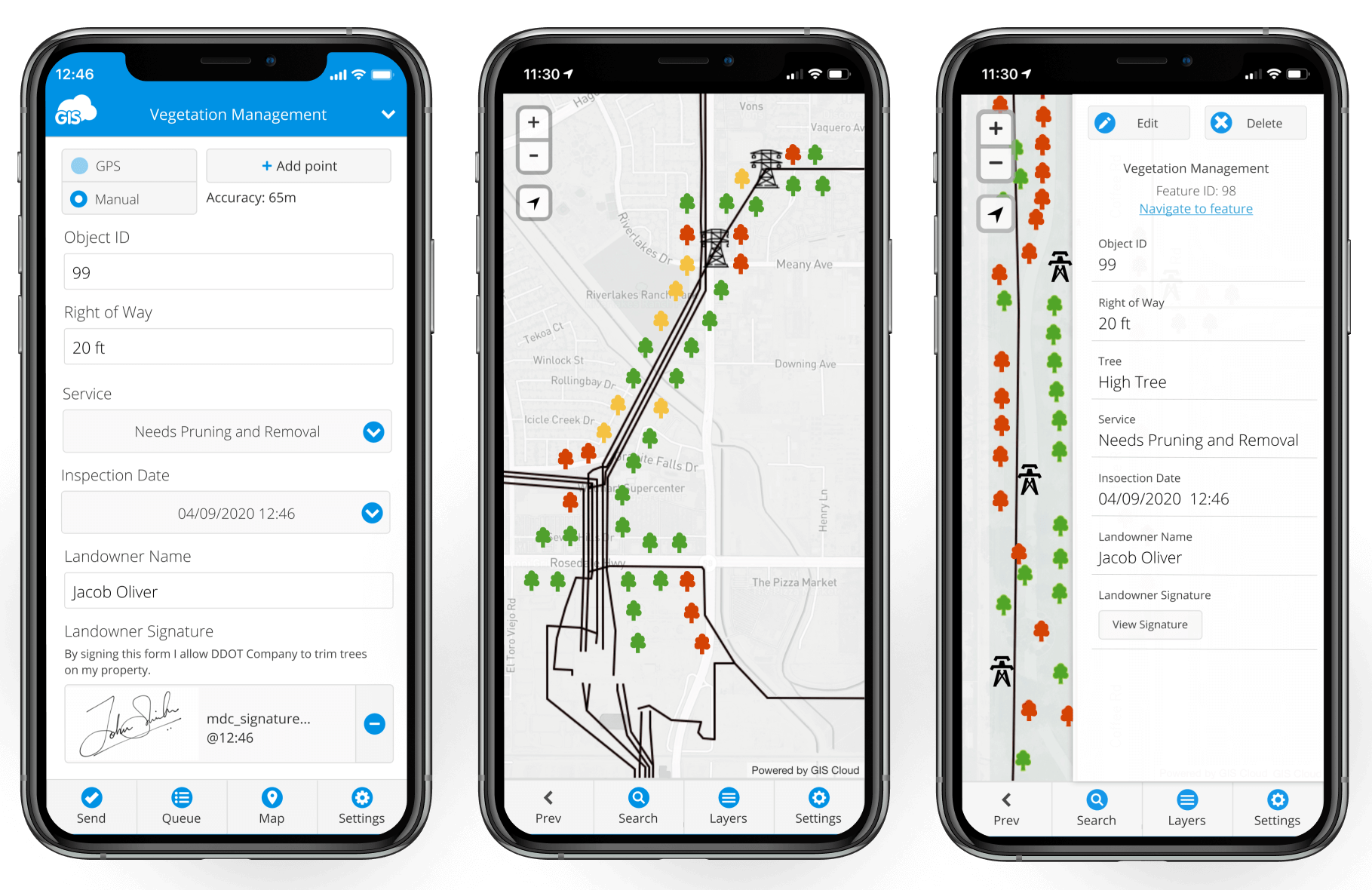 The
Navigate To Feature
tool even provides directions along trails by foot.
Clients are getting directions for how to best travel to their sites. They are finding this incredibly useful during transect studies. Biologists can use the tool to get to nesting bird locations throughout large sites in record time.
Tips for getting started

The feature is easy to use, but these tips can improve your experience when searching for assets in the field.

When mapping these water assets in the field, we recommend capturing a photo of the asset and the general area. Don't worry, there is no limit to how many photos you can attach.

Another tip you can use is to create a route for visiting all your assets. If you need to inspect multiple assets daily, you can create the optimal driving route by adding multiple sites in your direction.

You can adjust the order of the sites to optimize the travel times for the day.

By Including a Notes field in your asset form, you can provide additional information on the asset's location. These may include identifying markings or specific comments to differentiate it from similar nearby assets.

Conclusion

Having accurate and reliable directions will improve your efficiency. Getting proper location instructions for your assets can be critical, especially in emergencies.

The Mobile Data Collection application is available along with all of our premium online GIS solutions during our free 14 day trial. Sign up and experience how easy it can be to perform your scheduled maintenance.

Our Solution Consultants can help you digitize your water assets so you can begin using the Mobile Data Collection app soon.

The Navigate To Feature is one tool that will have you wondering how you managed to get things done without it.