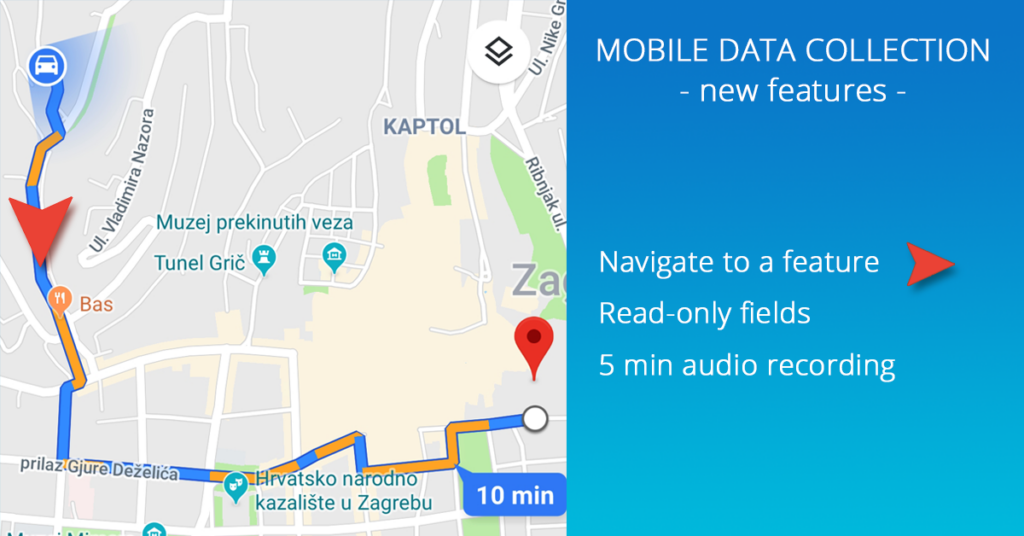 The new Mobile Data Collection app update is up and running. We have upgraded the audio recording, added read-only fields to forms and enabled navigation links on map features. Let's dive in.
Read-only fields
We added a new type of field that is read-only. The field value is set in the Mobile Data Collection Portal and can't be changed from the MDC app.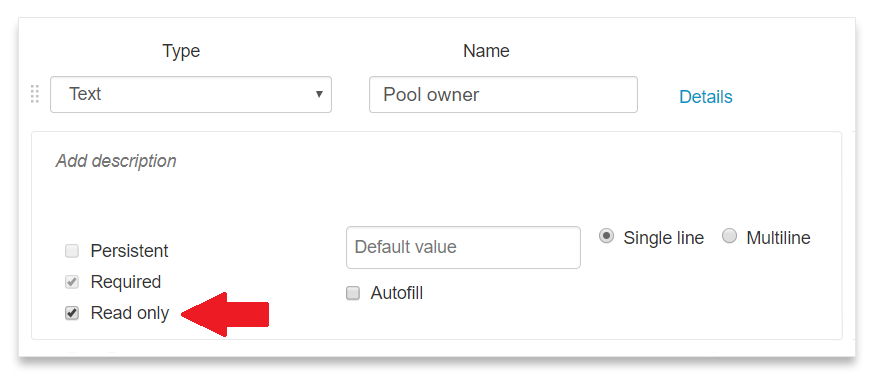 Navigate to feature
This feature enables you to navigate directly to a map feature from MDC app via Google maps. Here's what you need to do:
1. Select a map feature

2. Click on navigate to feature button (opens Google maps)

3. Select direction in Google maps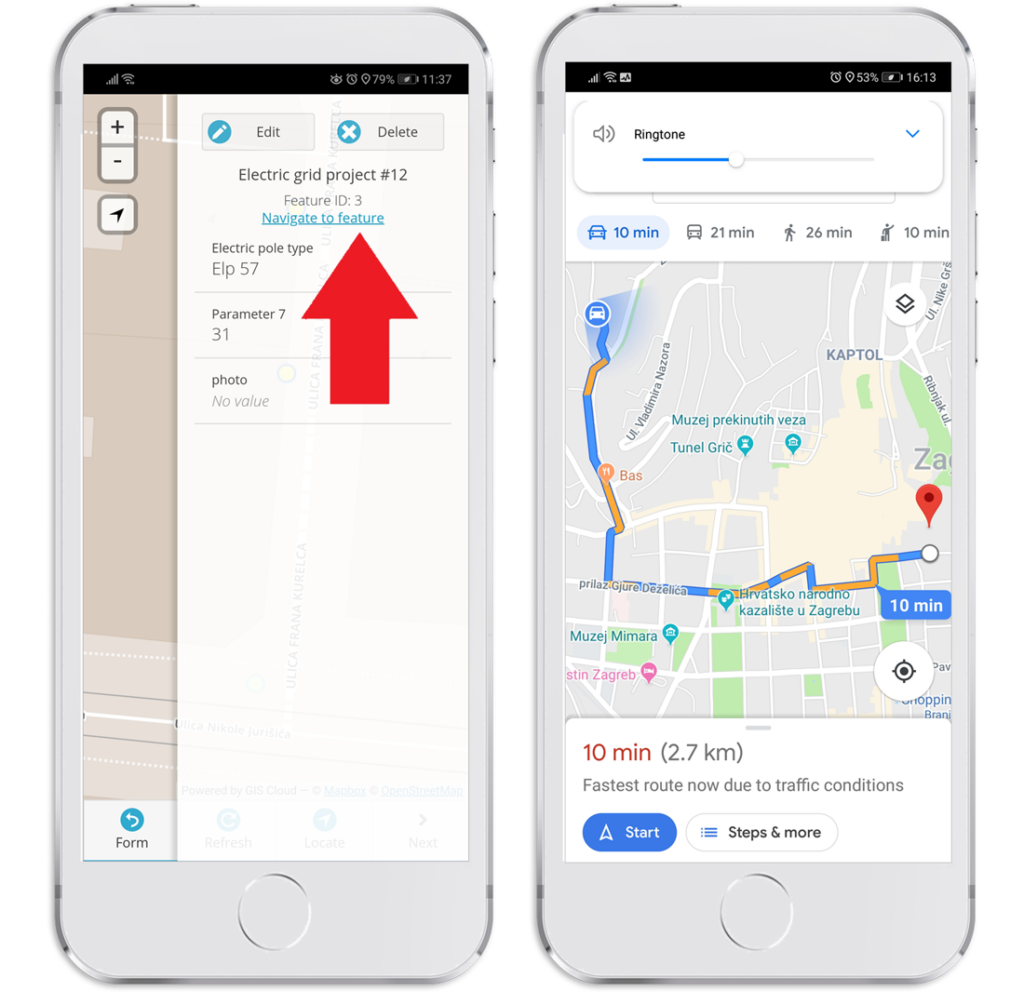 Audio recording
Before the new update, the MDC app would record audio with a third party voice recording app that was already installed on your smartphone. Now, the audio recorder is built in the MDC app. Resulting in a smooth recording experience and no need for a preinstalled recorder.
Note: the new audio recorder works only on devices that use Android 8.1 version and higher.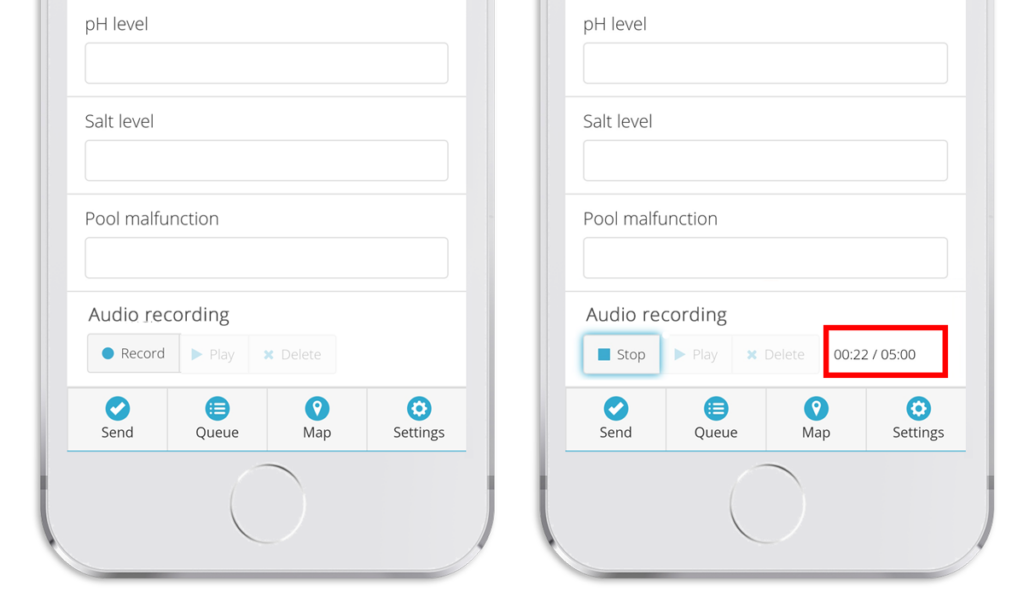 If you have any questions about the new Mobile Data Collection features, don't hesitate to contact us.