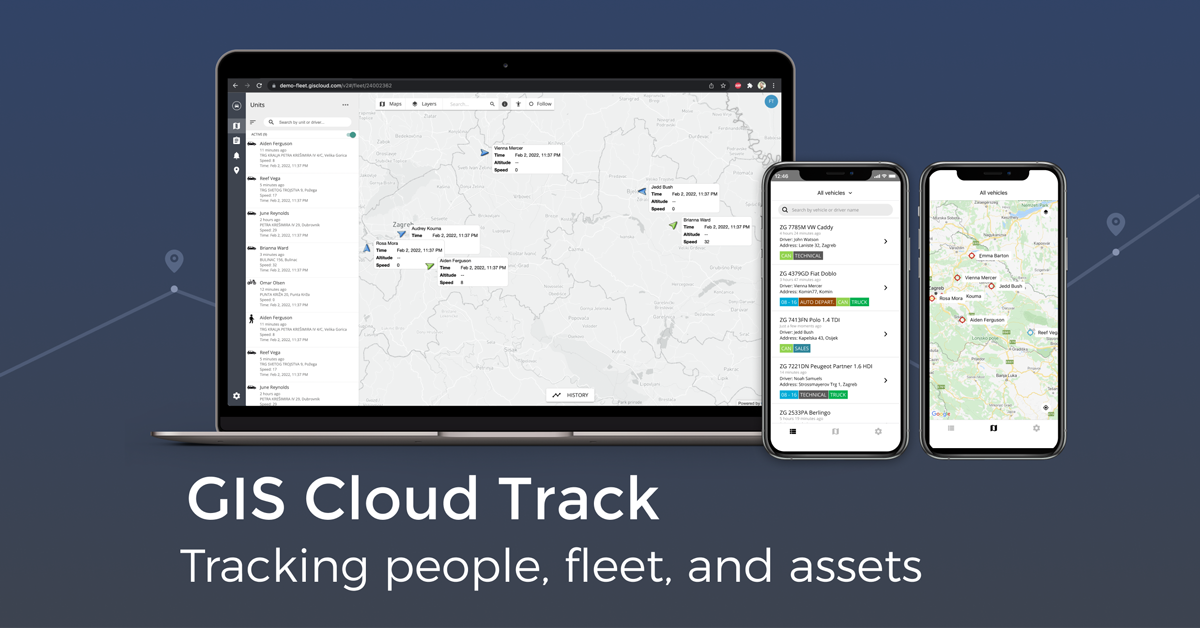 GIS Cloud Track – Get Early Access
After many (many!) months of hard work, we are so excited to finally present our newest product: GIS Cloud Track!

Having the location of your crews and assets in the field is one thing, but knowing the information on whereabouts, movement trends, and the status of anything you manage in real-time is a game-changer!

That's why we're introducing a brand new product created for managers, who want to ensure the safety of their field crews, understand and optimize operations costs, to confidently base decisions on accurate real-time data from the field.

With GIS Cloud Track, you only need a smart device (Android or iOS) to start getting insights and reports into the real-time location of people, vehicles, fixed assets, and IoT.

The best part is, the solution is fully integrated with the entire GIS Cloud platform! This means that you will be able to use your custom maps built in Map Editor, as well as data collected with the Mobile Data Collection, as a basemap for overseeing your tracked items.

We're giving you early access to the new GIS Cloud Track solution, to apply visit the Track product page.

We can't wait to hear what you think!