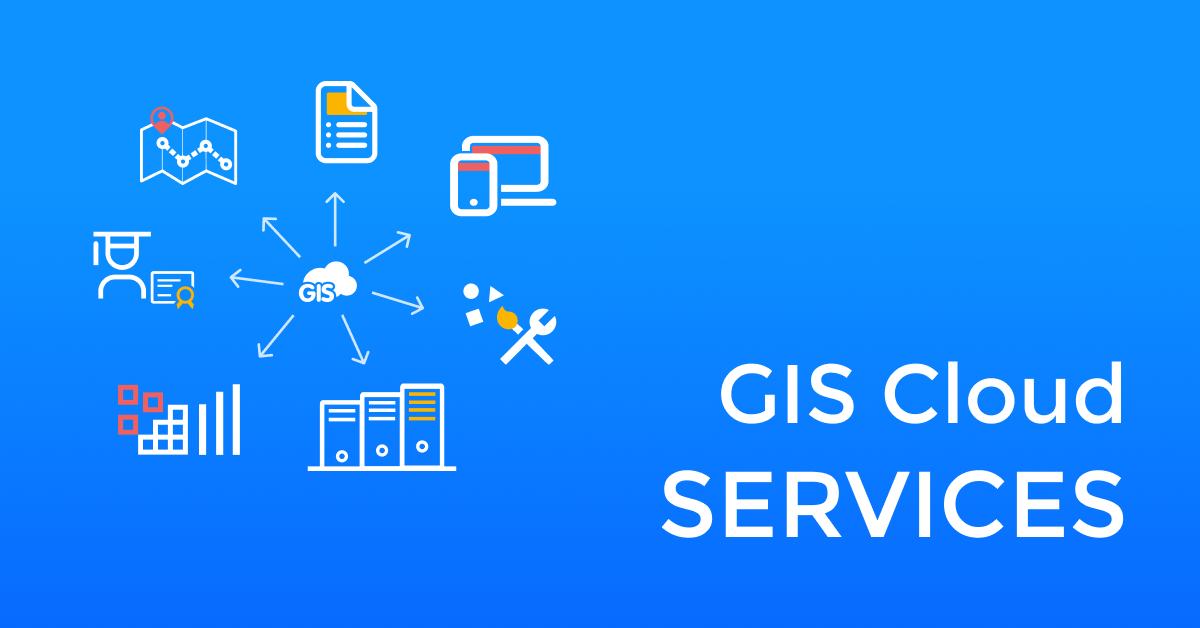 To ensure your success while using GIS Cloud platform, we are launching GIS Cloud Services!

Having an abundant portfolio of diverse GIS apps that are easily customizable, as well as a rich API allowing you to integrate or develop your own solutions within GIS Cloud, we decided it is time to put our consultants and developers at your constant disposal and show you everything this platform can do!

They will help and guide you along your journey and set your organization up for success with the GIS Cloud technology and solutions.

Let us assist you and onboard you with confidence, whether you need to learn, develop, build or analyze your data faster with GIS Cloud. We will help you build customized solutions that will inspire your clients and users to implement online GIS (or on-premises) into their everyday workflows.

Find out how what type of services do we offer and how our team can help you accelerate your workflow and save valuable time and budget costs!


Training and Certification

This is an opportunity for non-GIS professionals, as well as proven GIS practitioners, to extend their knowledge and become certified specialists in GIS Cloud solutions and technology!

Mobile and Web application

Crash Courses for beginners!
Advanced Modules

for users who want to know more!

Personalized training

sessions for specific workflows!

Regular Certification

opportunities!
Map & Data Management

Maybe you already understand how maps and spatial data help your organization but you're simply too busy with other work. Well, we think being busy is good!
You just make sure to focus on what you do best and let us take care of everything else "spatial" related by helping you set up the right GIS Cloud workflow!

Data Conversion & Visualization

– Do you have data in non-GIS formats that you want to see on a map? Yup, we can do that for you!

Cartography

– Need help with creating beautiful maps? Our experts can help!

Big Form Building

– We can be your extended hand and manage forms, data, and maps on a daily basis if needed! You have paper or complex forms you need to digitize? We're on it!

User & Account Setup –

We'll create a perfect environment for your organization as per your needs!
GIS Cloud Services Team will handle all the heavy grinding and optimize your training to ensure a smooth transition and easy launch of your team's future workflow success!
Custom Reports

Transform your paper reports into digital and enable your users to create feature reports directly in GIS Cloud.

Your personal report built with your template and design

Report per feature generated directly in the map

Streamlined process – from the field to the document in a matter of seconds
Branded GIS Cloud Applications

Did you know that you can put your name and logo on GIS Cloud applications?

Some of our biggest partners, like Asterra, a company that revolutionized the water industry with satellite leakage water detection, and SmartAqua, a water management and consulting company chose to white label mobile and web GIS Cloud applications.
This helped them grow their personal brand reputation in the market without investing in hardware, software, or coding!

Mobile Data Collection and Map Viewer

– GIS Cloud mobile apps available in App Store and Google Play under your personal brand!

Public Portals

– We build and customize your visitors' best possible experience in a browser environment.

Private Applications

– Your maps and data in an app your private users deserve.
Customization & Development

Do you wish to build a completely custom solution that 100% fits your requirements?
Don't worry, we'll build and set it up for you with the best technology in the business.

Setup a custom Dashboard

Build new applications from the ground up

Change the layout of the existing GIS Cloud applications

Build a completely new functionality according to your specifications

Prioritized feature development
With GIS Cloud API integration you can create analytic animated graphs within your dashboards to understand the data even better.
Unlock the power of geolocation to identify and solve complex operational problems!
Integration & Automation

Whether you need to connect to your existing infrastructure, empower the solutions you're already using, or simply make things more automatic, we got you covered!

Integrate with third-party Analytic tools (PowerBI, etc.)

Make your regular IT solution a spatial one by integrating with GIS Cloud (CRM, ERP, etc.)

Create backup and synchronization scripts for a more automated work
With GIS Cloud Services you will address everyday challenges more effectively, get trustworthy results and discover the real potential of Online GIS!
On-Premise Deployments that Scale

Our vast experience in building and running a scalable cloud platform is at your disposal for deploying GIS Cloud on your infrastructure. We'll help you architect, design, and integrate our platform into your environment to provide optimal performance.

GIS Cloud technology and solutions help numerous organizations around the world to unfold their true geo-potential and strategically benefit from utilizing our apps and services!


Request for a Quote by filling in the form at the end of our page and enjoy the benefits of GIS Cloud Services!