On July 14th, we held a GIS Cloud live demo "GIS For Roadworks – See How it Works." Thanks to all who attended and participated in a discussion. Your feedback means a lot to us.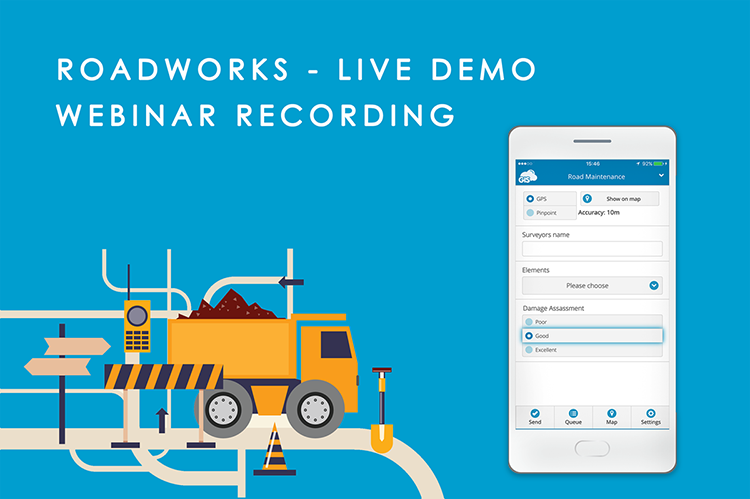 This demo recording will be useful to all our users and those who are interested in GIS Cloud apps and solutions. Although the demonstration was focused on a case study describing a workflow in Roadworks, Public Works or Highway Departments and transportation industry in general, it applies to other industries with similar use cases.
It is a great example of creating an efficient workflow that consists of project creation, asset data collection, map visualisation, data sharing, collaboration and analysis.
This recording also includes all of the questions asked by webinar attendees during the presentation.