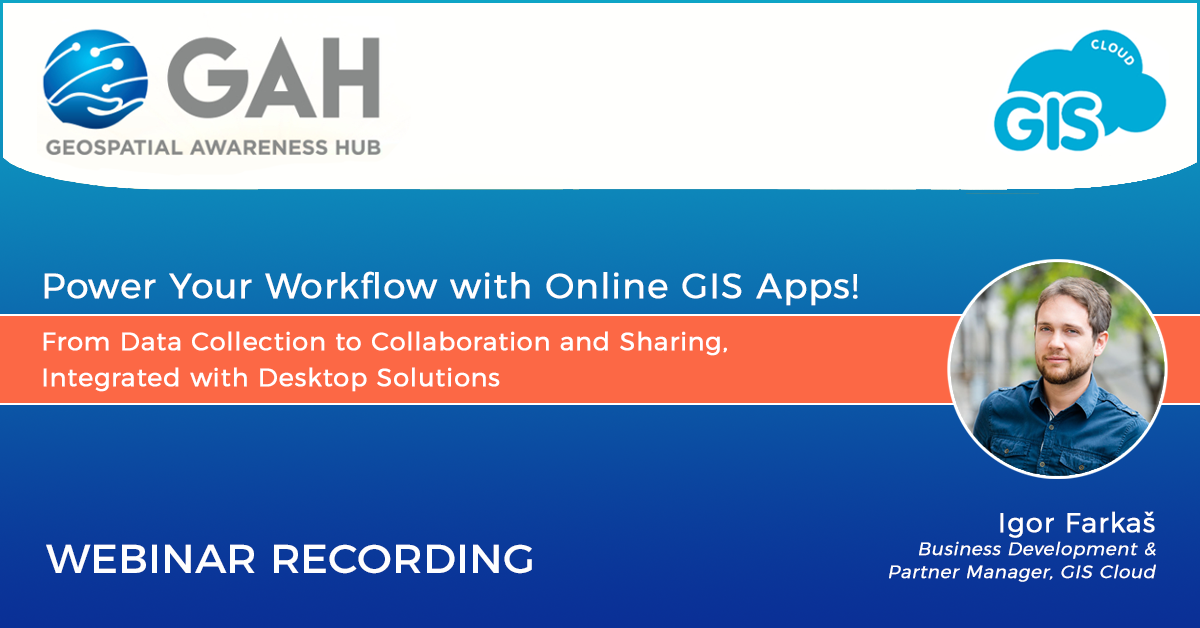 On September 18th 2020 we held a live webinar in collaboration with Geospatial Awareness Hub on the topic of Powering Your Workflow With Online GIS Apps.

Igor Farkaš, our business Development and Partners Manager touched upon significant Desktop GIS challenges and how harnessing the powerful GIS Cloud platform and apps will help empower your entire workflow online and on-premises with one of the fastest map engines available!

Igor also talked about our most distinct case studies and explained how these companies and NGOs overcame their business challenges with the help of online GIS.

In this recording, you will also observe a live demo and a walkthrough of our unique applications to help you understand better how to create a project, collect data and share it with your colleagues and users with our customized Map Portal. It is a branded GIS app for sharing maps with the public. It reduces time, effort, paperwork and support costs. Publish interactive maps and allow the public to search, visualize and explore media enriched data with just one click including an option of switching between multiple maps!

Also, you will find out how to easily transfer a couple of layers or entire maps from QGIS to GIS Cloud with just a couple of clicks with our GIS Cloud publisher for QGIS, and with our WFS service, you can collect data directly into the desktop solution.
If you are interested in using GIS Cloud apps and services, Sign up for the free 14-day trial.
If you want to know more about GIS Cloud platform, please Contact us!