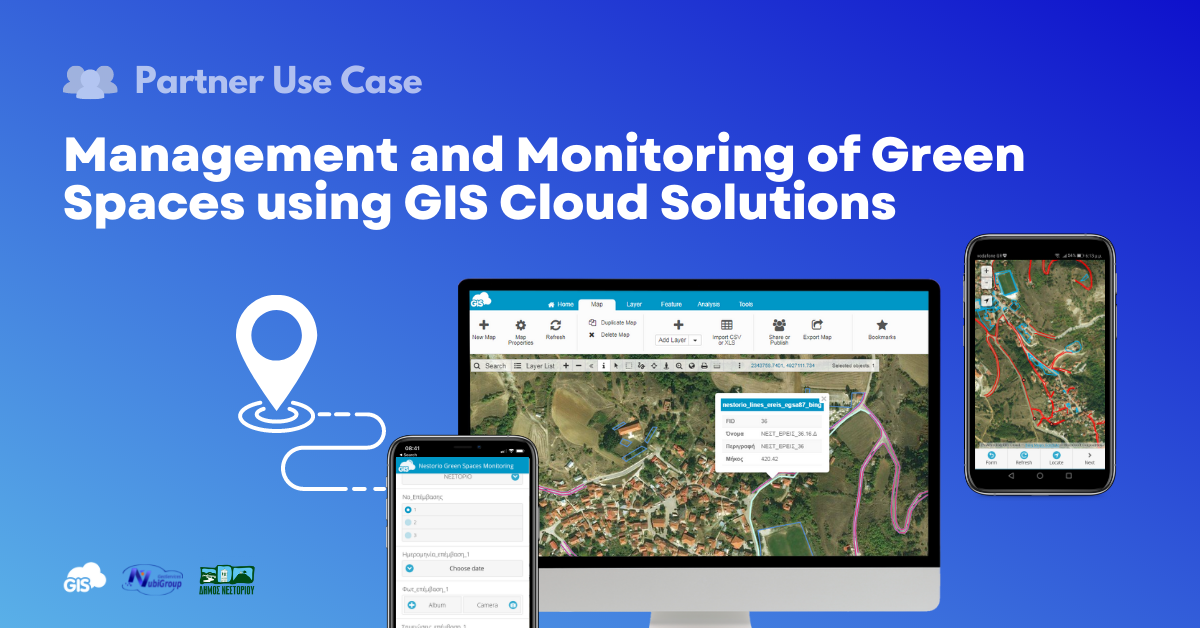 Our partner NubiGroup from Greece, helped the Nestorio Municipality, a small mountainous Municipality in Northern Greece, acknowledge the benefits of new technologies and implemented GIS Cloud solutions into its workflow to monitor and manage the municipal green spaces.

NubiGroup is our partner and a company that creates a new generation of geo-services, research, and products by exploiting geospatial information and cloud computing. Their focus is on real-time, informed collaboration between clients and their customers.

The Challenge

The municipality is responsible for maintaining the green spaces under its responsibility (parks, playgrounds, schoolyards, sidewalks, etc.). The main challenge was improving their workflow to be more efficient and consequently reduce costs (human resources and equipment).

The issues they faced were the following:
Lack of spatial data in terms of green spaces, which is essential also for the budget estimation
Lack of appropriate applications for monitoring work progress – a very time-consuming process that requires data collected on the field.

The Solution
Adaptation and utilization of GIS Cloud platform solutions in the workflow

The first step comprised spatial data development, performed through Map Editor, a powerful application for data creation, editing, and sharing.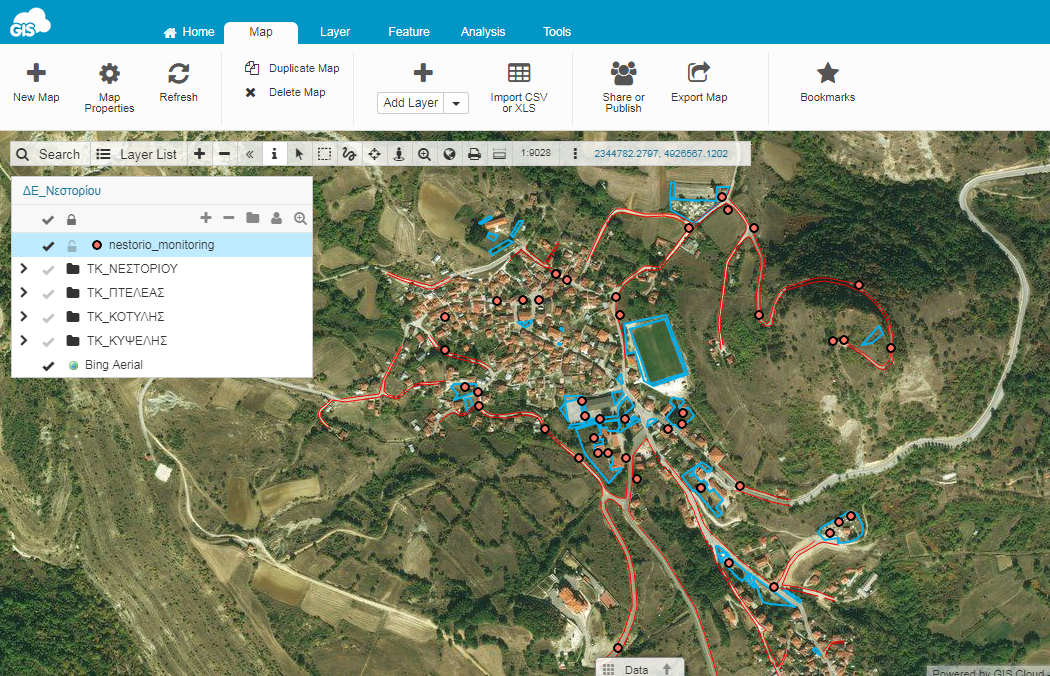 With the maps and database created, a custom form was designed and integrated into the specific layers used for field data collection using the Mobile Data Collection app. The field crew then collects all the necessary information (photos, text notes, date and time of work implementation, etc.) with a smartphone.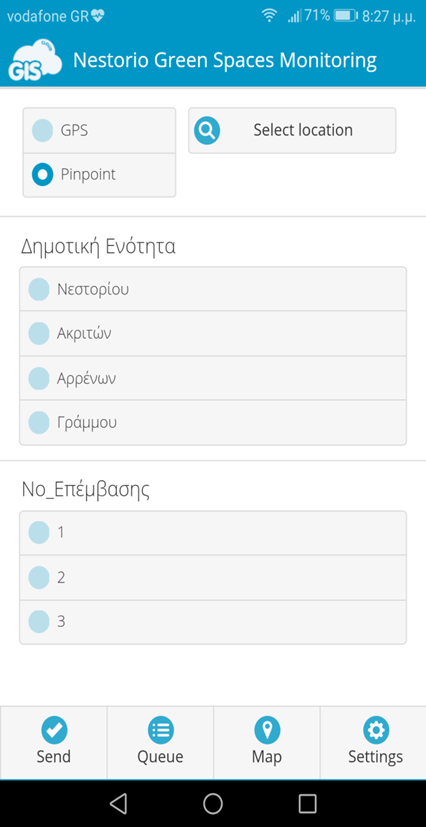 The field data is available in real time to the municipality's person in charge through the Map Editor application. Finally, all the field-collected data can be tabulated in a report format with a single "click" and saved in PDF format.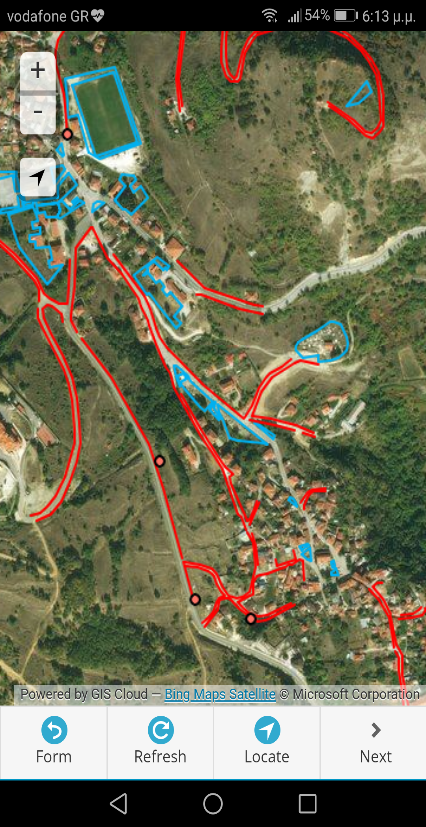 The Benefits
Workflow optimization / more efficient work management and monitoring
Documentation of the work that has been carried out
Work progress monitoring in real time
Time and cost reduction
One solution for all mapping needs
Simple and easy GUI of the applications
No investment in equipment
Cost-effective solution

Conclusion

Nowadays, the digital transformation of the Local / Regional authorities is of crucial importance since it provides a more efficient and "transparent" governance and consequently delivers better services to the citizens. GIS Cloud platform offers a cutting-edge technology that can be integrated into any organization, no matter the size, and is a cost-effective solution.

Contact our Consultants to help you set up a desirable GIS Cloud solution for your specific needs and workflow!