GIS Cloud partners from Greece, NubiGroup, will hold a free GIS Cloud workshop in Athens, Greece, on December 15 (9.30 am – 15.30 pm).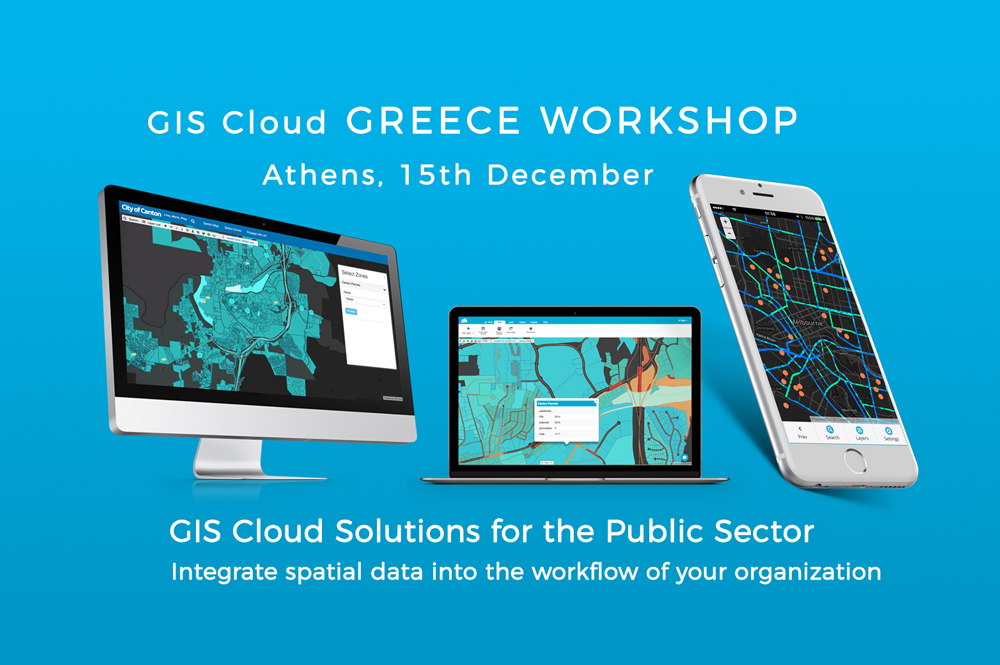 The workshop, "GIS Cloud Solutions for the Public Sector – Learn How to Integrate Spatial Data Into the Workflow of your Organization", will be held at the INFOREST company premises (Glaraki 10, Athens). The workshop will be held in the Greek language.
The workshop attendees will learn the benefits of cloud mapping technology for their organizations, and how to engage citizens, improve collaboration and increase efficiency, saving time and money in their daily workflows.

REGISTRATIONS ARE NOW CLOSED.

Workshop Agenda:
09.30 – 10.00 am – Introduction
10.00 – 10.45 am – Use cases
10.45 – 11.30 am – Field data collection and inspection solution
11.30 am – 12.00 pm – Coffee Break
12.00 – 12.30 pm – How to create interactive maps, visualize, style, edit, and analyze spatial data in the cloud
12.30 – 13.30 pm – GIS Cloud solution for Smart Cities
13.30 – 14.15 pm – How to create a fully branded Map Portal in less than an hour
14.15 – 15.00 pm – Crowdsourcing spatial data – a solution for citizen engagement and more effective urban and infrastructure planning
15.00 – 15.30 pm – Q&A
For more information about the workshop, click here.