Coplacana, one of the largest cooperatives of sugarcane and ethanol producers in the world, and 99GEO (GIS Cloud representative in Brazil) started a Copla-GIS project at the 2018 Copla Campo event in the Piracicaba City of São Paulo.

The result of their partnership is a specific GIS technology, a solution that aims to improve the productivity indexes of plantations, with customized tools for precision agriculture. 99GEO presented this technology at three separate events.


Copla-GIS Solution from Brazil

Copla Campo is an agribusiness-focused event organized by Coplacana, where more than 50 exhibitors of sugarcane and ethanol fuel production participate and get in touch with new techniques of planting and harvesting, equipment and products, to bring innovation to the sugar-energy sector.

99GEO was one of the exhibitors presenting GIS Cloud technology, which proved to be an excellent fit for Coplacana, the biggest cooperative of sugar cane farms producers, with more than 3 000 associates.

In partnership with Coplacana, 99GEO has developed the Copla-GIS solution, which allows each associate of Coplacana to use GIS Cloud apps to manage production, control pests, soil quality, plant heat, and more. Associates benefit from the map visualization and field data collection resources used to monitor and manage sugarcane plantations.


99GEO, as exhibitors at three separate events in May 2018 presented the Copla-GIS solution:


Precision agriculture is often associated with technologies such as GPS, GIS, drones, mobile data collection applications, remote sensing, and other technological advances intended to provide farmers with a better decision-making process.

Digital, interactive maps display spatial correlations and patterns important for sugarcane production management, pest control, soil quality, moisture content, and much more.

The Copla-GIS initiative is excellent for the development of the agricultural sector, which in this case also responds to the renewable energy sector in the production of fuel ethanol. For instance, in Brazil, nearly all vehicles work with both gasoline and ethanol, and the use of ethanol reaches almost 100% in some regions of the country.
SCOPE DIVIDED BY AREAS: FIRST PHASE – COPLA-GIS (99GEO)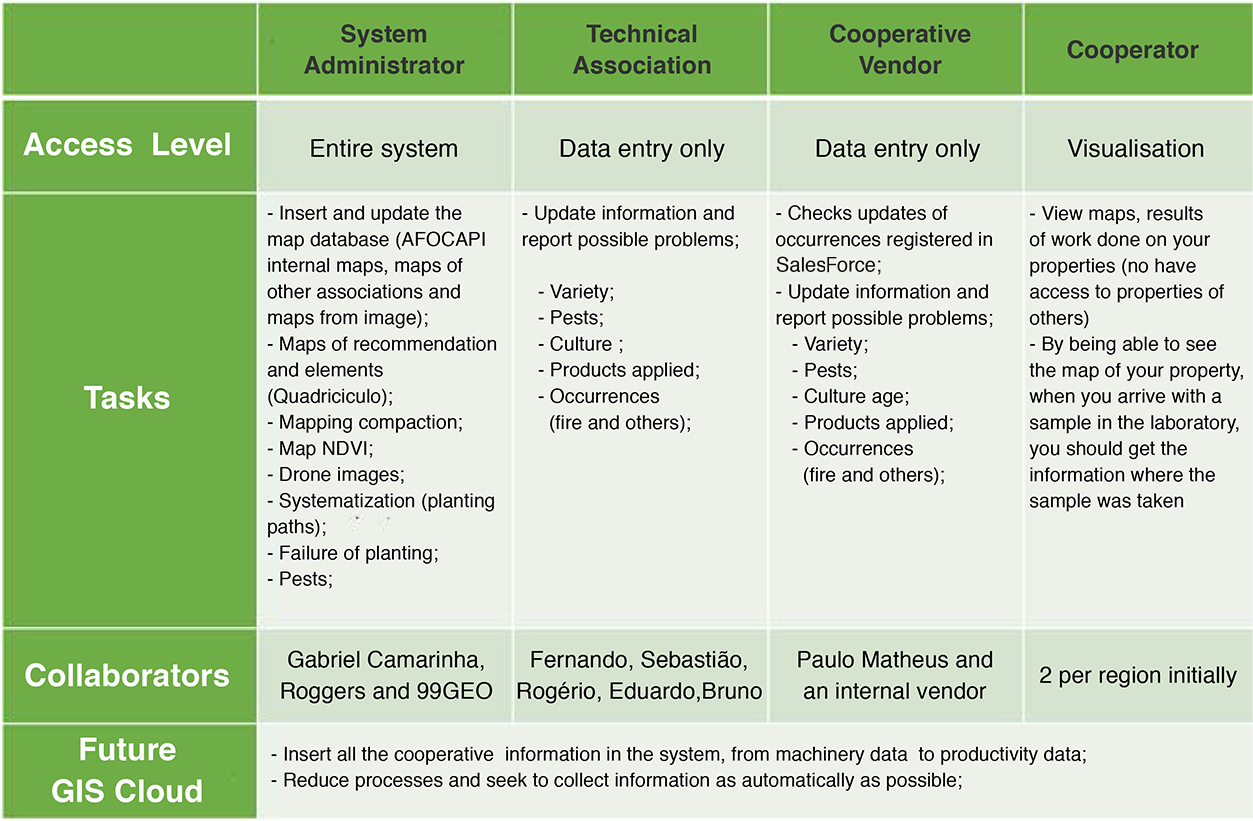 Key Benefits In Precision Agriculture for Sugarcane Industry
MAPPING FIELD DATA WITH HIGH GPS ACCURACY
The first step to improve the understanding of a farm's productivity is to map and collect necessary information about soil nutrient levels and crop characteristics, accompanied by exact GPS locations to provide a base layer of information.
By pinpointing the areas where the productivity of crops is performing well, and areas where the farmer needs to make a change, it makes it easier for a farmer to monitor yield patterns that help determine spatial production potential.
Explore the benefits and advantages of GIS Cloud Mobile Data Collection application in precision agriculture for sugarcane industry.
REAL-TIME SHARING AND SUPPORTING DRONE IMAGERY DATA
Large raster data obtained by drone mapping, satellite imagery or aerial photography can derivate important spatial data such as orthomosaic maps, elevation models, or contours. Sharing large raster data in real-time with different stakeholders and different privileges, is the most important factor when it comes to time efficiency in the farming industry. If you are interested in this topic, check out our post on Sharing Large Raster Maps.
GIS Cloud Map Editor web app helps farmers to process and analyze the collected crop and soil data. Farmers can overlay the spatial data with drone imagery and attach different types of information such as photos from the field, volumetric waste information, pdf documents, and reports.
FIELD REPORTS AND COLLABORATION
Adopting a cloud-based GIS solution as a farm management tool can help farmers and land managers to keep track of day-to-day activities, such as the application of chemicals, fertilizers, and water. They can also track costs of harvesting, hauling, fertilizing and labor, and predict current and future fluctuations in precipitation, temperature, crop output, etc.
Full collaboration between the land manager, farmer, and the local authority can be achieved using the Map Editor application. Different stakeholders will benefit from easy access to location data, as well as real-time reports, presented as a table with various information about harvest performance, crop characteristics, or the amounts of soil nutrients, throughout the season.
Want to try GIS Cloud apps and see what they can do for you? Request a demo or sign up.