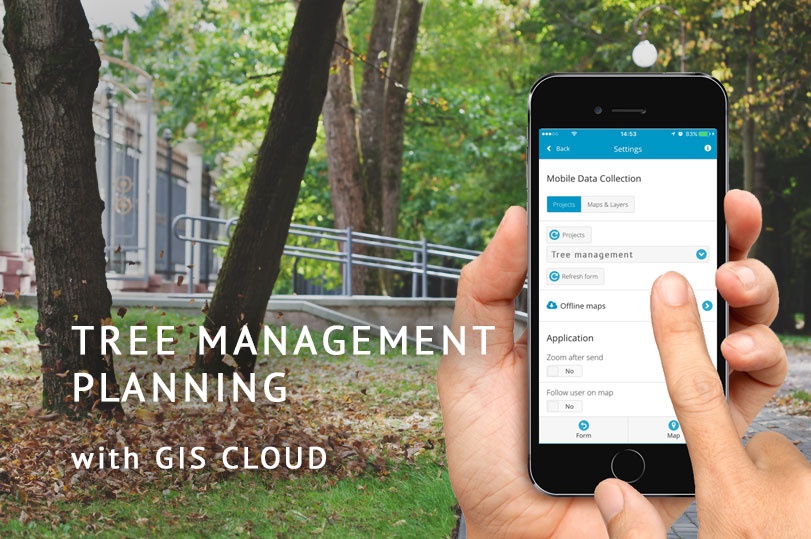 Managing and maintaining of trees have proven to be very effective for increasing the quality of life in urban areas. For example, optimal tree density and distribution is an essential part of every modern urban planning strategy as trees have various benefits on humans and environment.  
When arborists conduct fieldwork, their research or workflow is often interrupted by inefficient tools and poorly managed visualization of gathered data, so their methods require optimization.
Some arborists are facing problems while conducting fieldwork such as using outdated tools like paper maps and forms that decrease data quality and require additional data entry and visualization work back in the office. Modern data collection, sharing, and visualization include cloud GIS and mapping tools for more efficient and workflow and better data quality.
You can see some of the examples of how it works in two recently held webinars in which we discussed using GIS for arborists and forestry workers. The first webinar was focused on using GIS Cloud for Tree Inventory and Inspection, and the second one on Tree Maintenance.
If you are interested in learning how to include modern cloud-based GIS tools in your tree maintenance and management workflow, a Geography student Luka Jazvić decided to list some examples that can give you an idea how to modernize your workflow in arboriculture and forestry:
1. VISUALIZING AND PLANNING SPATIAL DISTRIBUTION OF TREES
In terms of urban planning, arborists need to assess and evaluate adequate sites for new tree cultivation projects. Adequate tree density can be achieved if a spatial distribution is properly visualized, analyzed and monitored. With Map Editor, arborists can easily visualize and determine which parts of the city lack tree cover so they can propose a new tree management program. Mobile Data Collection enables you to easily map and collect data on particular city areas or trees using smartphones or tablets. You can customize categories for data collection as you wish, collect and upload data and pictures online and offline. The data is later visualized in Map Editor, where it is easy to detect the areas with suboptimal density using the buffer tool, as well as view the additional data and comments from the field.
On the other hand, the new GIS Cloud Crowdsourcing solution offers a possibility to include your community in planning new tree cultivation process, where they can anonymously suggest areas that would benefit from tree planting.
2. HIGHLIGHTING FEATURES REQUIRING MAINTENANCE
Arborists, or even non-experts, can collect data about trees that present a potential danger to the public safety. Often trees extend over roads or power lines potentially endangering people and infrastructure. Information about damaged and unhealthy trees and other parts of vegetation can be easily and quickly recorded with Mobile Data Collection by a tree maintenance crew, where you can also directly supervise the work done by each worker. Also, GIS Cloud Crowdsourcing solution enables city residents to highlight trees requiring immediate maintenance so during extreme weather conditions public safety is maximized.  
Utilizing these data collection methods would, in the end, save a lot of money – it costs less if trees are regularly maintained than in the case when you need to remove and replant them.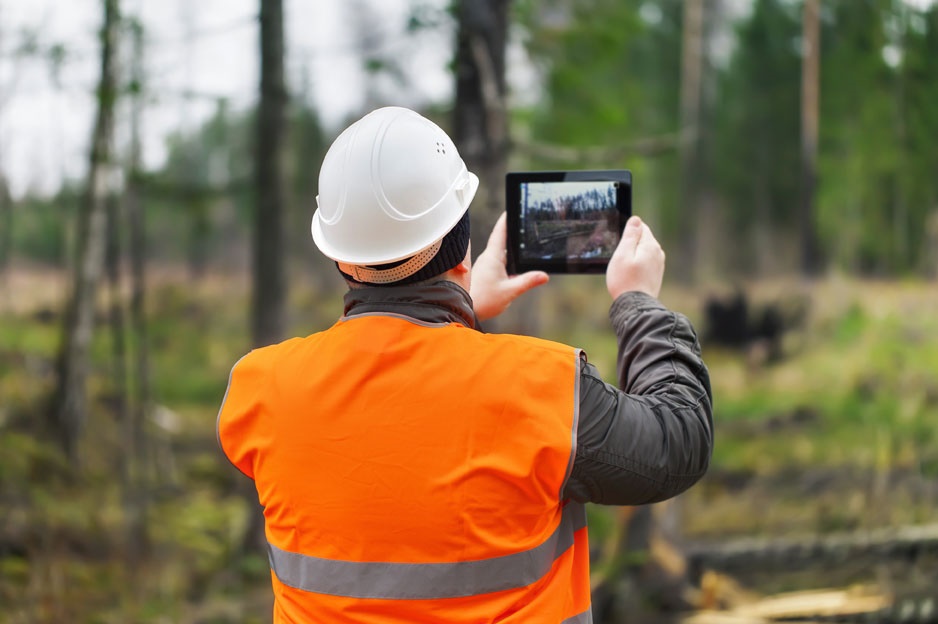 3. CREATING URBAN FOREST INVENTORY
Urban forests provide benefits in terms of life quality, environmental and economic stability, as well as having a long-term effect on global climate. Creating an updated urban forest inventory would open a new approach towards the problem of tree management in cities. Creating the inventory can be challenging if you have a small budget and not enough workforce that need to map a large area. To see how you can overcome these challenges, watch the Tree Inventory webinar highlighting the benefits of mobile and web apps for saving time and money when it comes to large tree inventory projects.  
For more efficient management and overall review of collected data, you can create public urban forest inventory using Mobile Data Collection and Map Portal. Using Mobile Data Collection you can easily map features and see them on an interactive map on Map Portal in real time, on which you can provide information to the public about all the trees planted and their current condition. Such urban forest inventory would help educate the public about the importance of arboriculture, as well as teach younger generations about preserving trees and urban geoecology system. Also, it would provide transparency in budget spending for local governments.
4. PREVENTING DISEASE SPREADING
As urban forests are very fragile ecosystems, arborists often have problems with uncontrolled disease spreading. If there is a pattern of disease spreading sources, outdated techniques, for example filling out printed forms or marking trees on a paper map would not be nearly as effective as web-based mapping solutions that provide an opportunity to collaborate and work on projects in real-time.
With GIS Cloud apps you can highlight contaminated trees in situ and quickly prevent disease spreading with timely maintenance interventions. Map Editor offers you a possibility to create heat zones of contaminated trees so its visualization would help detect a pattern of disease spreading and pests control.
To sum up, efficient and up-to-date tree management program is necessary for modern urban planning and can assist in planning spatial distribution of trees, preventing diseases, creating urban forest inventory, and highlighting trees that need maintenance or pose a threat to public safety.
GIS Cloud offers multiple solutions which can facilitate collecting, categorizing and visualizing data, as well as effectively coordinating workforce.  
Interested in trying GIS Cloud solutions for Arborists? Sign up here.