In order to have current and relevant data about their assets, the City of Maple Grove decided to use GIS Cloud as a tool for data collection and visualization. One of the first projects the City undertook was to identify the species and measure the size and rate the condition of public trees in order to identify various pest threats, like the Emerald Ash Borer, that have been severely affecting the trees in that area.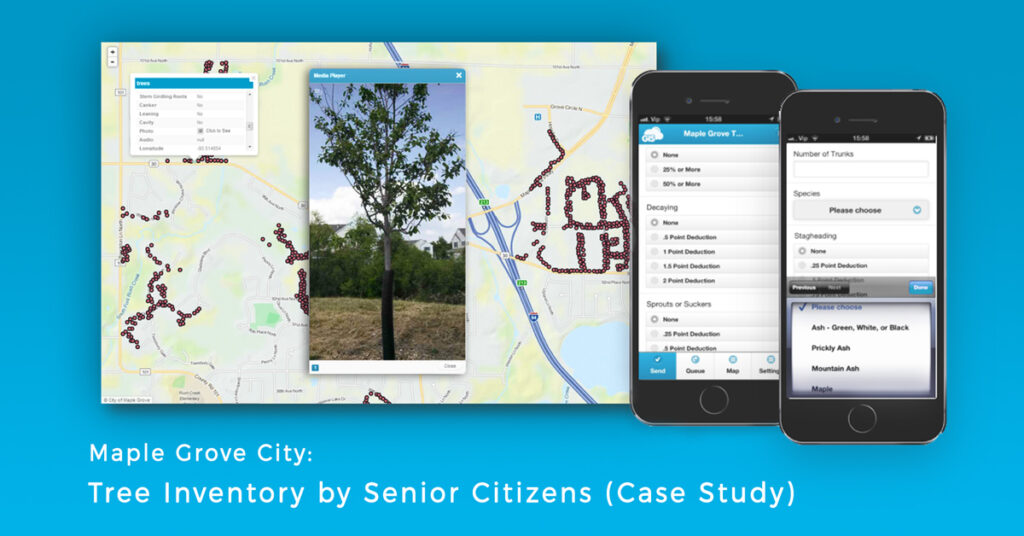 Maple Grove is a small community of approximately 60 000 citizens in Minnesota that promotes an outdoor lifestyle and rated high by residents as a great place to raise children because it offers plenty of opportunities for residents to live their life to the fullest. The area is full of natural beauties which need to be properly maintained and monitored.
…seven different lakes can be found within Maple Grove as well as over 1,000 acres and 36 miles of meticulously maintained parks and trails and 48 playgrounds. With the attraction of the Maple Grove Arboretum and two regional park reserves…
Challenges
Complicated paperwork (processing, sharing, interacting and linking to multimedia)
Additional work in the office for data visualization
Non-optimized work-flow
Poor data quality (data validation on entry)
No internet connection in some of the areas
Availability of GPS devices for projects of this scale
Volunteers with no previous GIS experience
Additional cost for volunteer training
The tree inventory as a project had different components which needed to consolidate cost-effective solutions, efficient data collection and quality of visualization. A challenge presented itself in terms of how to realize this project in the most effective way. The idea was to get the information from the field, make crucial decisions based on the collected data and share the information to the employees in other departments who can then react accordingly.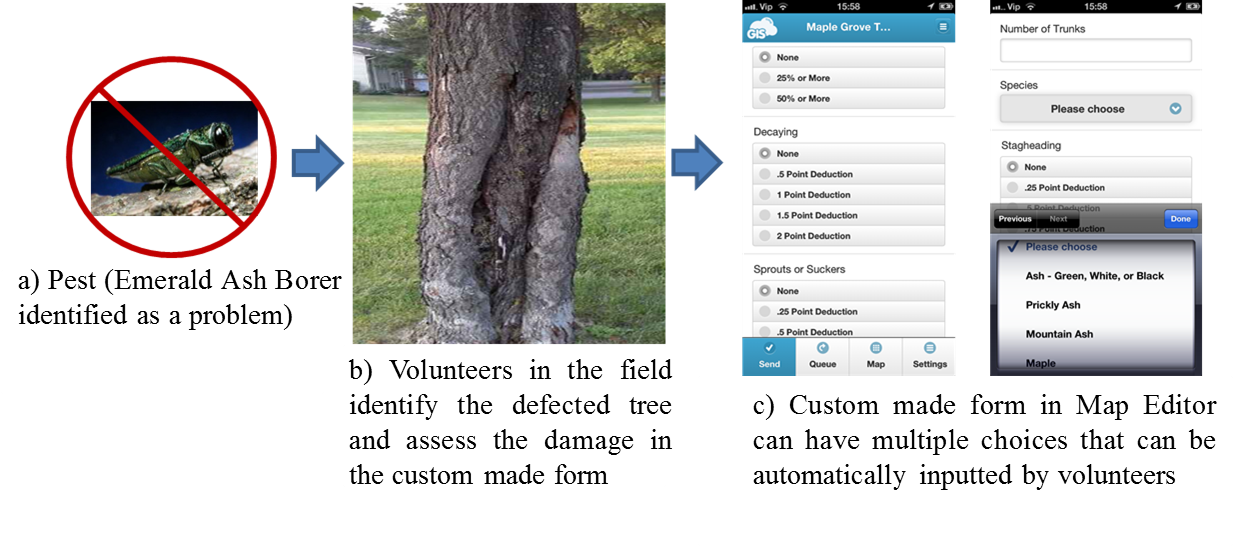 Solution
Mobile Data Collection for collecting data (location, photo and audio, along with data attributes on tree species) based on custom forms in real time optimized for iOS and Android devices.
Map Editor for visualization, classification and analysis of collected data, creating custom maps for managing your data in the office or/and in the field based on the needs of volunteers (orientation, points of interest), collaboration between various entities within and out of the organization, exporting data in various formats (.xls, .shp, .csv, .kml, etc.) and more.
Map Viewer for internal data sharing between employees across all departments, in or outside the organization, in the office or in the field, who need relevant and real time information in order for them to react accordingly and in a timely manner.
Map Portal for sharing the results of your projects to the community in form of a customized and simplified user interface which allows public to get the current and relevant information about the projects in their area.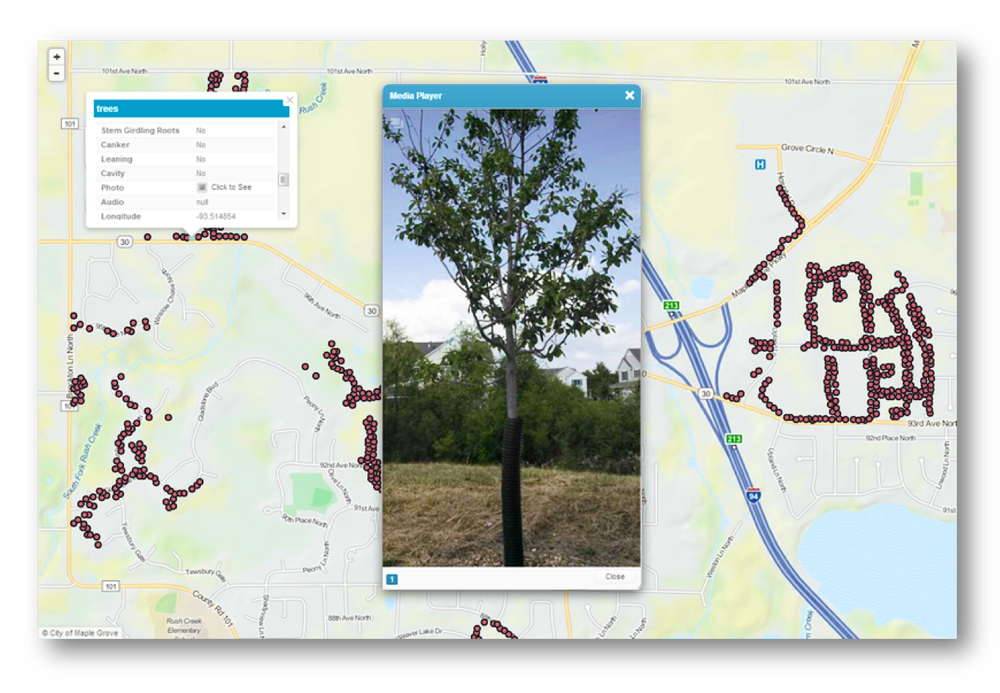 Results
iOS and Android smartphone devices were used for collecting data which significantly reduced the project costs
No excessive paperwork and all information about a tree (text, photo, audio) gathered with one device in a single form
Offline mode allowed volunteers to collect data in areas without internet connection
Pinpoint tool is also available for volunteers to manually place the point on the map in case of low GPS accuracy in that area
All collected data in one place available to any department within and outside of the organization, in the office or in the field
High quality spatial data visualization, management and analysis for end users with different levels of GIS knowledge
Option to access all gathered data privately on tablets and smartphones in the office or in the field in case they need current information about the monitored asset
Option to have their projects open to public in form of a Map Portal which would allow them to see the results and the current projects in their area