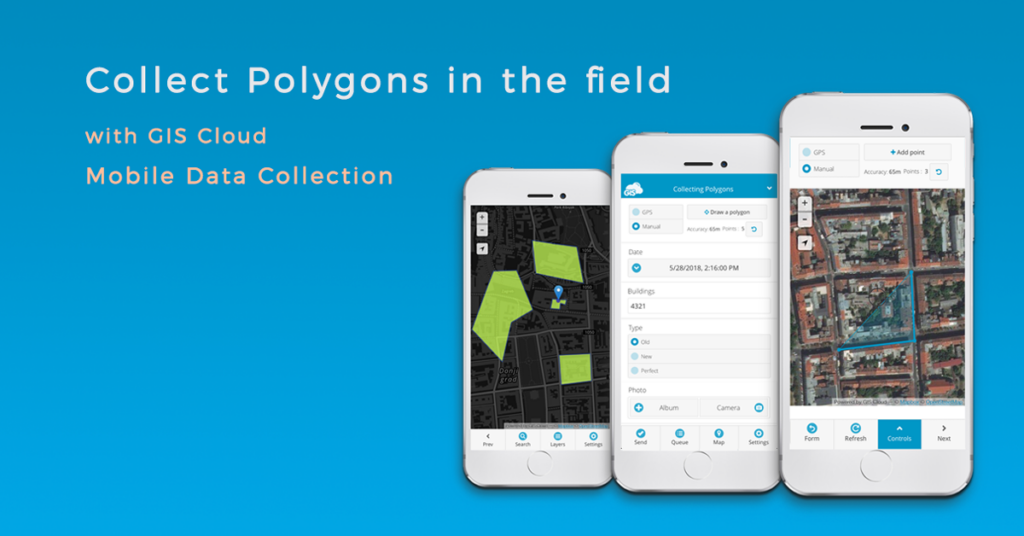 With increasing demand on natural resources, GIS technology can maximize management, planning and decision-making processes for various disciplines such as agriculture, forestry, soil science, hydrology, electricity etc.

With a powerful set of GIS tools and software capabilities, the stakeholders can gain insights into issues and problems to provide a more efficient decision-making process for environmental management, monitoring, and planning. Environmental management includes many applications and technical processes such as data acquisition and management, vegetation analysis, mapping habitat conditions, mapping land-use changes or mapping intervention areas for pest control in agriculture.

With the Mobile Data Collection app, you can make your data collection more accessible and faster as you collect new polygon features or update existing ones your map. In just a few seconds you can update the information about the soil conditions on your farm or you can map areas in the forest in need of reforestation.


How to set up a Polygon Collection Project

We will cover basic steps from creating a custom project, collecting data in the field, reviewing and editing that data.
Create and share a project

With a single MDC project, you can collect different types of geometry – point, line or polygon. It is necessary to define the type of geometry you wish to collect from the project settings' select list. Project managers can create online forms with different types of questions and attribute fields. You can set up single or multi-choice questions, numeric or textual inputs or capture geotagged photos or audio files.

The most significant benefit of using MDC app for field collection is that you can share data with the stakeholders and team members with different permissions. Organize your field teams to know exactly which group is responsible for the collection process and which team is responsible for updating the existing data. Project managers and stakeholders can control how the project progresses in real-time through a private and branded interface with custom options.


Track your location with GPS or manually draw a polygon

Polygon features can be collected with the mobile GPS or manually with our pinpoint feature, adding points on the map to create a polygon feature. We implemented an option in the collection process that allows you to combine automatic GPS and manual collection methods to increase your features' accuracy on a map. The option will enable you to collect data faster and more efficiently when you are mapping large areas.

To begin recording, tap start tracking button on the top of the form view. Below you can find information about the accuracy of GPS location and a number of points you collected. In this section, you can pause tracking while filling out the survey form and continue tracking if you're not finished. When you're done, tap the send button to submit the tracking activity and attribute data connected to the line feature.

After submitting the data, field collectors can review the data they submitted and make edits and updates to the data. A great option is the Search Tool. You can use it to access your data by typing in the ID number or any other attribute value. You can select a feature on a map to open info pop-up with all the collected attribute information and documents.

You can toggle from Form view to Map view, where you can view and control the tracking location on the map and edit the feature at the same time. If you hit the Delete button, you can choose whether you would like to remove the last vertex or you want to remove the whole line.


To get you started, read our user manual on Mobile Data Collection and watch this video on how to collect and set up your Line and Polygon projects.

We hope you find this article helpful. If you are interested in utilizing GIS Cloud technologies, contact us or sign up here.