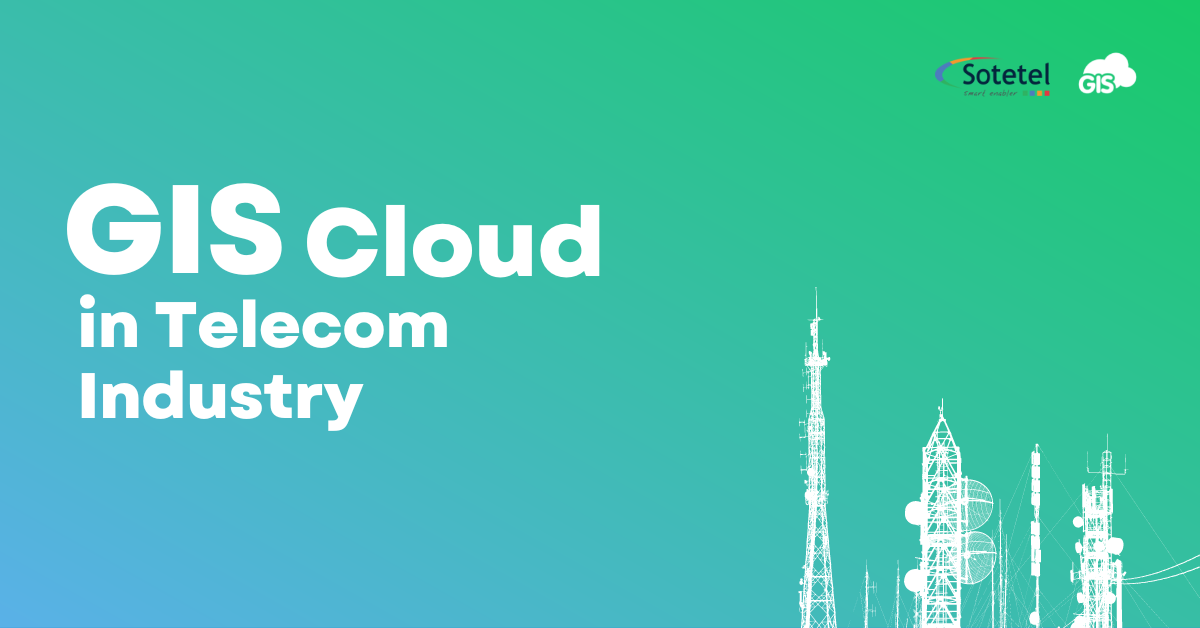 As the telecommunications industry is one of the fastest-growing GIS markets in the world, we want to showcase the benefits of implementing the GIS Cloud solutions to provide an effective tool for making data-driven decisions.

Companies use GIS Cloud for multiple purposes, from managing field operations to performing spatial analysis, network planning, deployment, and maintenance. Once implemented, GIS Cloud solutions help digitize and streamline current workflows, understand spatial data, improve decision-making, and, most importantly, save time and money.

GIS Cloud has recently started working with Sotetel, a key player in the telecommunications industry in the Tunisian market and abroad. Sotetel is the builder of telecommunications networks and services and the integrator of digital solutions and services based on technological innovation and continuous improvement.

As a long-term Tunisia Telecom partner and positioning itself as a leading digital solutions and services provider in the region, Sotetel saw a need to upgrade its current workflow and processes by implementing a cloud-based GIS solution. The advantage of GIS Cloud was that you can capture, check, store, and display data with a single solution.

Their previous workflow was based on the traditional pen and paper process, where a lot of work was done manually, as shown below. Obviously, the main flaw of that system is that it is very time-consuming, prone to errors, and lacks collaboration capability.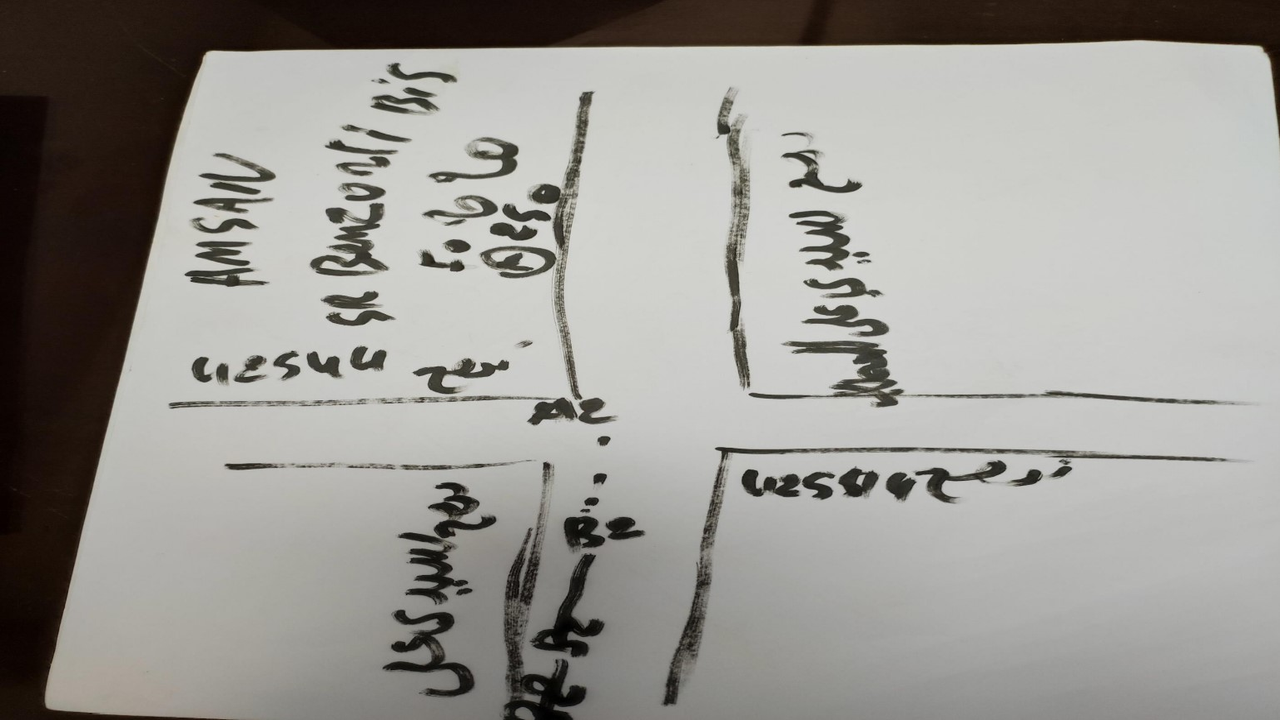 To upgrade their current workflow, they have decided to use the following GIS Cloud solutions:

Mobile Data Collection – to capture data from the field

Map Editor – to set up projects, upload their current data from other systems such as AutoCAD, and share the project with the people in the field

Why Mobile Data Collection?

Sotetel chose Mobile Data Collection because it was a simple and easy tool for real-time data collection that could be used on the web, iOS, and Android devices. It allowed them to:

Collect data (such as poles, power lines, transformers, customer information) in real time and create as many projects as needed

Work in offline mode and collect data in the areas where there is no internet coverage.

Create custom forms with requirements and dependencies that allowed them to ensure data quality and speed up the data collection time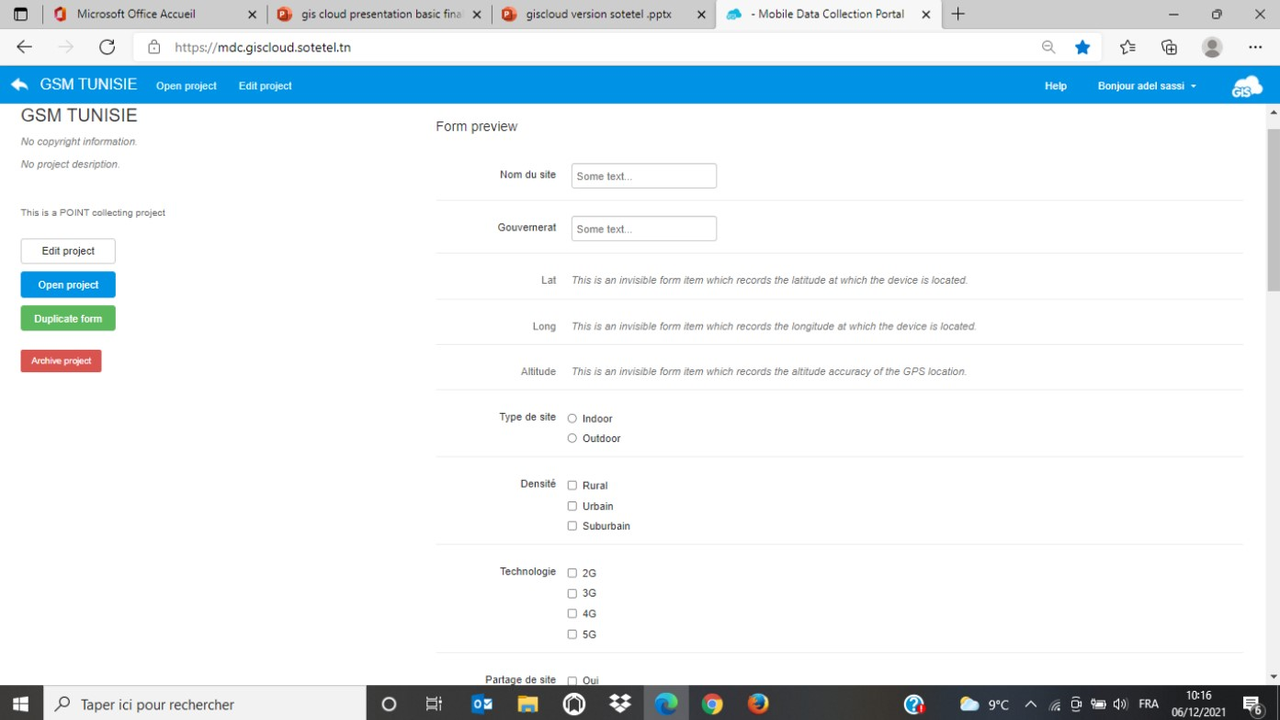 Mobile Data Collection also provided the capability to review collected data in real time and report it. The data can be filtered as needed and exported into a CSV table or as a report. The report displays all attribute data, including photos and other collected media. With the new digitized workflow, Sotetel makes weekly, and monthly reports of the work carried out and sends the reports to the management.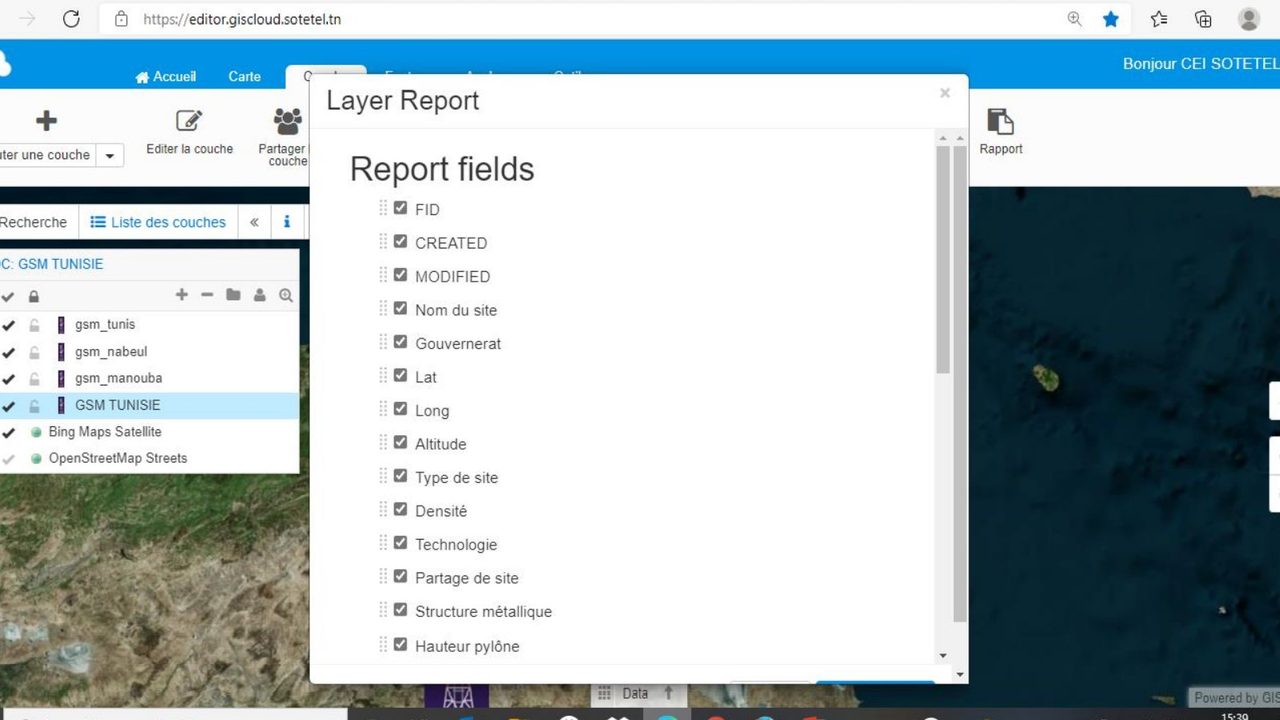 Why Map Editor?

Sotetel needed a powerful cloud-based tool to create and share projects, access and modify current projects, and share projects among teams if required. With Map Editor, they can configure classifications, create new layers and existing attributes and modify them as needed. It helps Project Managers and decision-makers analyze the current conditions in the field, plan new projects and easily manage collaboration between teams.

Some of the capabilities Sotetel often uses are:
upload data that you have in other systems such as ArcMap

upload PDFs, images, video, and audio files and attach them to features on a map

use snapping options to maintain your data topology rules

map and layer export, ability to download various raster and vector data, including DFX formats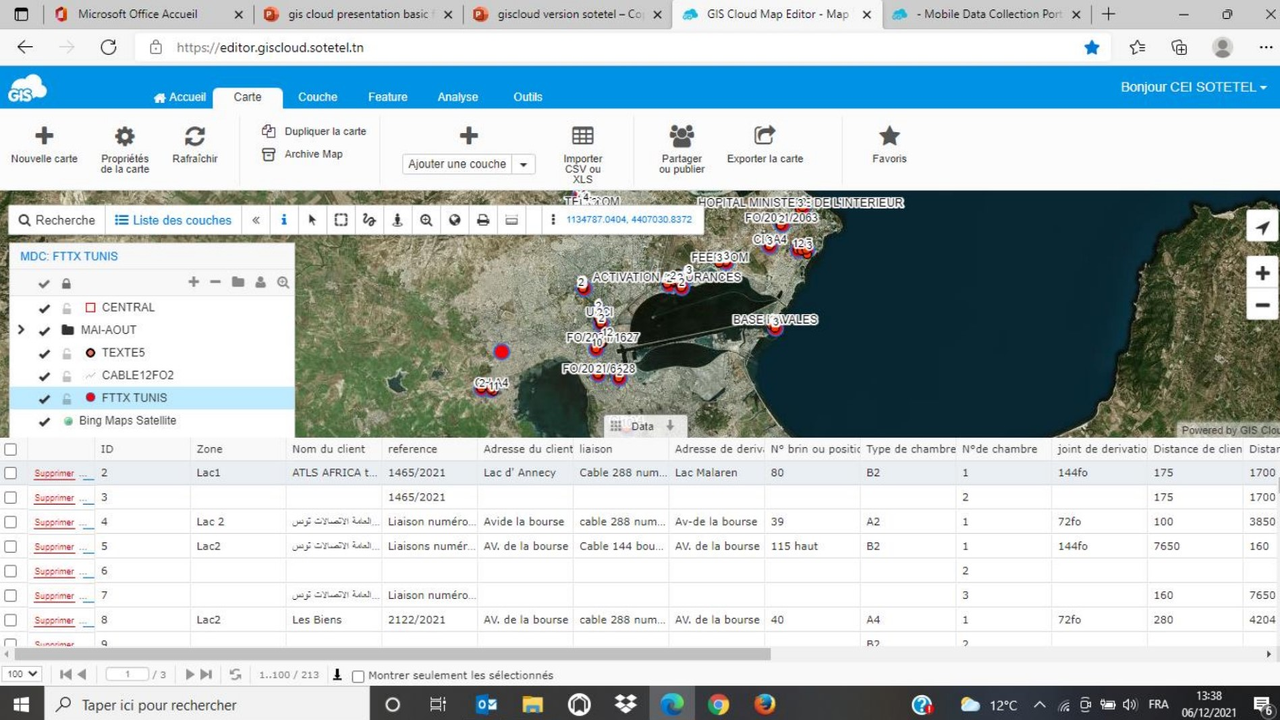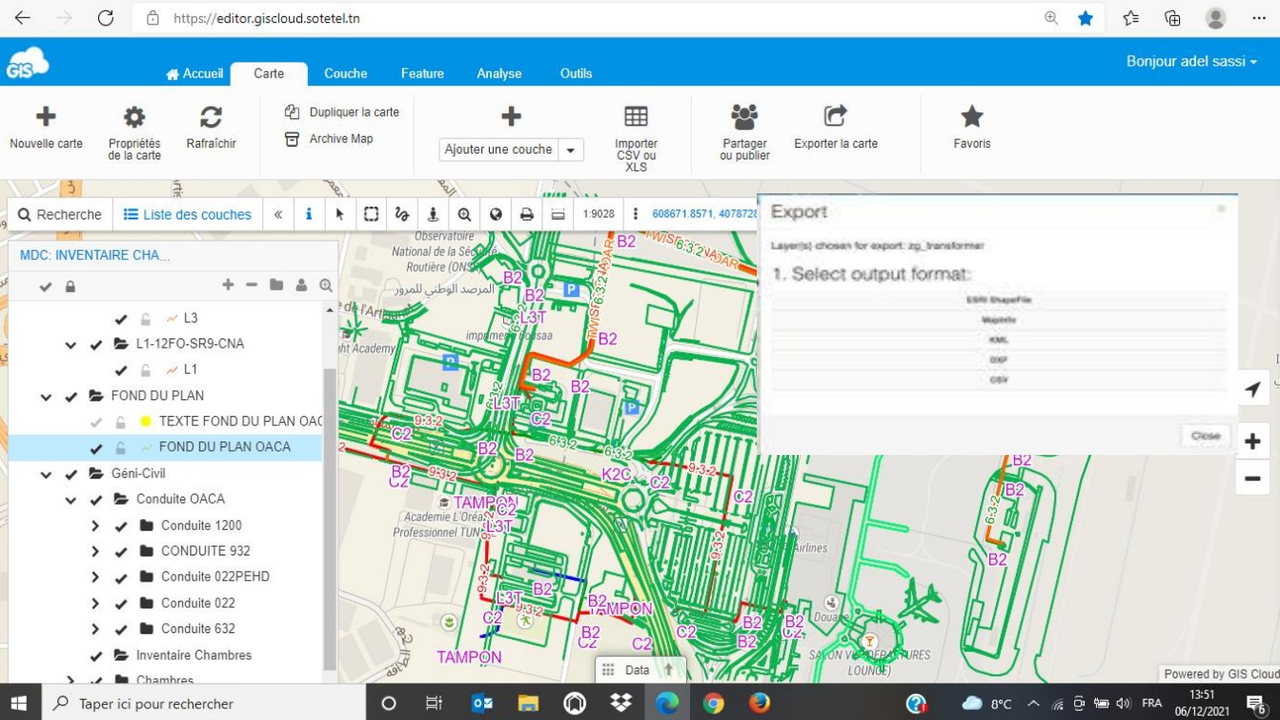 Conclusion

GIS is a crucial component in any utility, and having a cloud-based gis tool greatly enhances your operational efficiency and communication between different departments.

Some of the key benefits of the GIS Cloud solutions for telecommunication companies:

Cutting Costs by Going Paperless

Real-time insight – instantly available

Instant feedback from the field

React instantly to a project issue

Maintenance, quality control, plan ahead

All in one solution – upload data / collect, sharing, publishing, collaboration

Interested in using GIS Cloud Solutions in the telecommunication industry? Sign up for the free trial. You'll have 14 days to test the apps and see if they fit your field workflow. If you want someone to show you around and propose a possible GIS solution contact our sales consultants.