"In operations, we're always looking for ways to take a process and make it better and faster. For me, GIS has helped to speed up the job tracking process that would normally require massive amounts of paperwork and organization."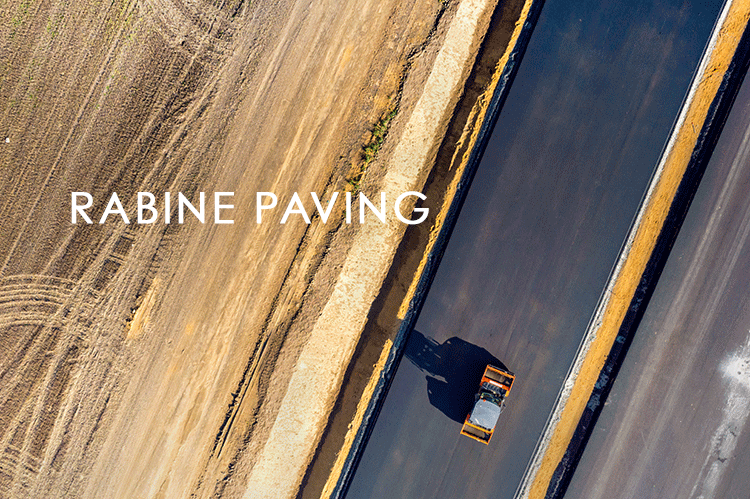 Geospatial intelligence plays an important role in construction industry. In the words of Brad Rouse, the operations analyst for Rabine Paving in Chicago, Illinois:
I think that GIS is very valuable. Construction specifically is very much focused on location efficiency. It's difficult to keep track of massive amounts of jobs the old fashioned way.
Different types of construction works require efficient planning, coordination and collaboration between many stakeholders involved in a project, such as project managers, field workers, clients and contractors. Especially if your job is to coordinate a large amount of construction works of a smaller scale such as pavement repairs or reconstruction jobs, geospatial technology can be of great help in organizing, prioritizing and coordinating various activities. This is precisely the case with Rabine Paving, a paving company that provides comprehensive, innovative commercial asphalt and concrete pavement solutions in Illinois, Wisconsin, Indiana and Michigan. Being the leader in parking lot engineering, concrete construction and asphalt maintenance, they are always looking for ways to make their operations better and more efficient utilizing the most innovative concepts in the field.
What were the challenges?
In our talk with Brad Rouse, the operations analyst at Rabine Paving, we found out what are the main daily challenges in managing operations in the construction industry. His job consists of analyzing costs and revenue associated with incoming concrete and asphalt work Rabine Paving receives from the city, as well as tracking how much of that work they actually have on hand on a day to day basis. Incoming workload can be very demanding, entailing a lot of paperwork. Keeping track of massive amounts of jobs incoming everyday can be a very time-consuming process if you don't set up a reliable system for managing operations. That is why Rabine Paving operations needed an accurate and efficient way to reduce paperwork and at the same time have a real-time overview of the all incoming jobs as well as of those that are in the process, and to create a report on the finished works. Basically, they wanted to speed up a job tracking process, increase efficiency and therefore save time and money.
How did they improve their daily operations?
Since we are a paving company, we decided to use cloud based software to essentially create a map of all the work we receive throughout the year and plot the addresses using points to give us a visual representation of where our work is located. – Brad Rouse
Rabine Paving used Map Editor and Geocoder to manage incoming work and geocode addresses where the job is located, represented by a specific color point on the map. Each job was marked with a different color, depending on its current stage. For example, if a job is new then the color of the point would be black. If the job is completed, then the color of the point is changed to green. Rabine Paving staff does this procedure every day to keep track of what has been completed and what hasn't. This helps them to have an excellent real-time overview of the situation and at the same time it improves their team coordination and helps in saving time and money:
Our efficiency has definitely improved! By seeing where the jobs are located in the city, we can plan out daily routes to send our crews to. We need to be efficient in planning out where we haul our equipment since time is money. The longer our crews are out working, the less profitable we become. Therefore, planning out how to get done as much work possible in the least amount of time is crucial to our success.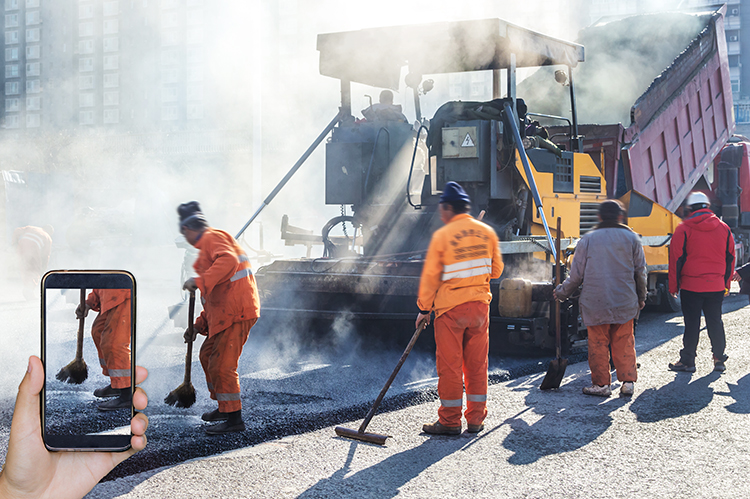 Rabine Paving also encourages their field crews to use Mobile Data Collection if they want to enter any important information regarding a specific job out on the field. This significantly improves the communication between operations team in the office and workers who are doing paving jobs in the field.
We improved our efficiency greatly by using GIS and communication has improved as well. If something goes wrong during a job, crew members can enter any notes right on the spot using GIS as opposed to trying to remember what exactly happened during the day.
To sum it all up; the 3 key features that Brad Rouse would recommend GIS Cloud for in the construction industry and operations are: job tracking, job planning analysis, and job information storage.
With the help of GIS Cloud Map Editor, Geocoder and Mobile Data Collection, Rabine Paving have set up a an excellent system for tracking a great amount of daily workload, observable in real-time, with an innovative approach to team coordination that helped them to be more efficient and save time, money and improve the reporting process.

Interested in GIS Solutions for Engineering and Construction? Contact us here.