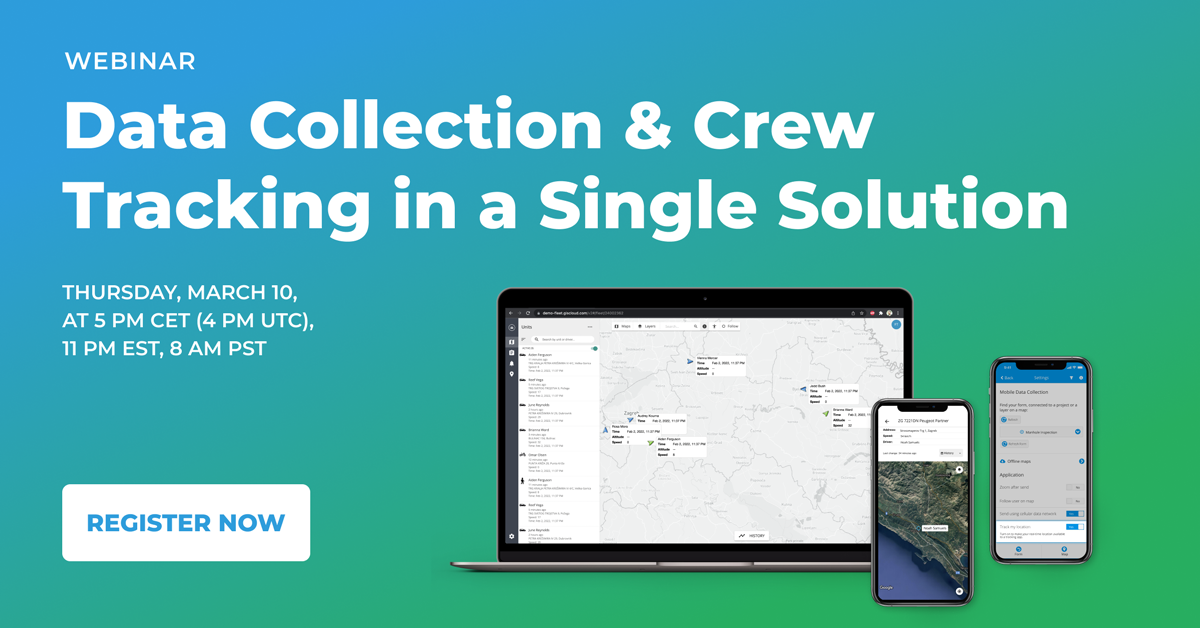 We can all agree that one of the most significant improvements you can make for your projects is to go digital with your data collection. Having a tool that will save you time by removing the step of transferring data from paper to digital while also enabling you to get real-time feedback from the field is a no-brainer. Add to that an easy setup and the ability to ensure data quality, and you've got a complete solution right there.

Well, almost. Crew safety is one of the most common concerns we hear from our users – their collectors are often working in challenging environments, whether that's on the side of a busy road or in a remote area responding to emergencies.

Knowing where your field crews are at all times is simply a must. And while setting up a fleet management solution would work, there are additional costs, often significant, that you have to include. Wouldn't it be easier if your data collection app also provided the tracking functionality?

Our Mobile Data Collection app does just that – and so much more! Check out this live webinar where we discuss how to:
Create easy-to-use, but powerful data collection projects

Enable easy access to real-time data for both field and office crew

Ensure field crew safety and manage operational costs with the newly added tracking feature
In the meantime,
create your GIS Cloud account
, explore data collection and register for
GIS Cloud Track early access
!