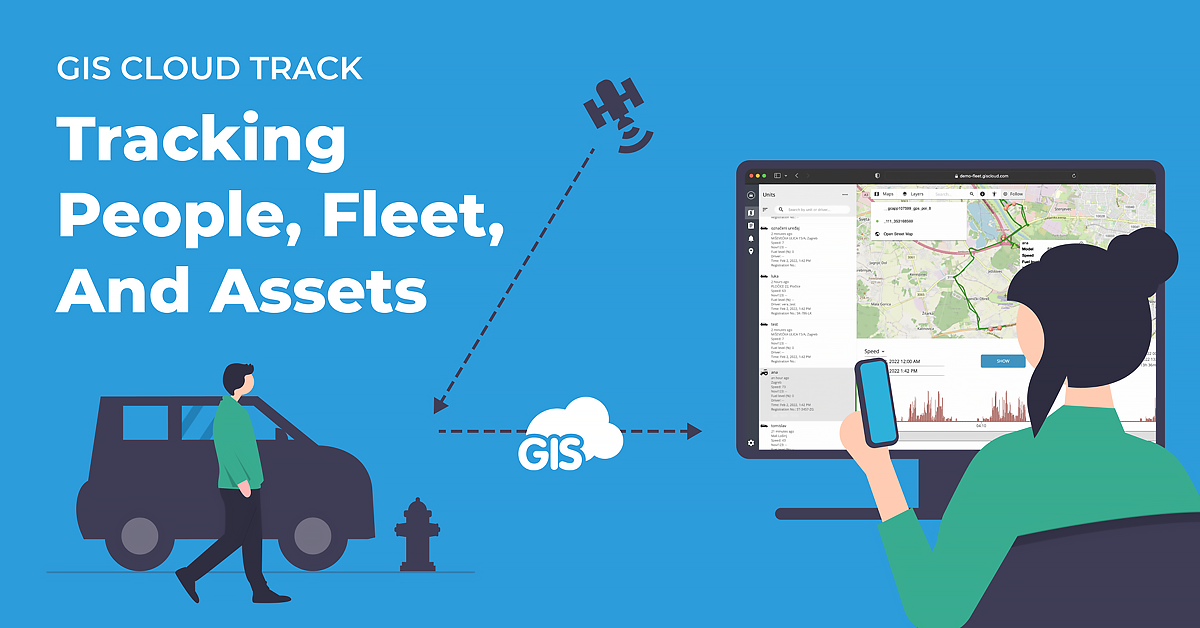 Since the beginning, all GIS Cloud applications have been built and are still being improved by considering our users' feedback. And it's not any different with the new product – GIS Cloud Track. For instance, many organizations asked if there is an application that can track their data collection crews in the field to ensure their safety and optimize costs. Sure, there are fleet management solutions that can somewhat satisfy that requirement. Still, the amount of time and resources they needed to set this up is a challenge. So, they pretty much always asked: Can we use mobile phones to track our crews and get the information we need?

Today, the answer is finally yes! With GIS Cloud Track, you can finally utilize the same application you use for data collection to track your crews and get insights into the real-time location of people, vehicles, fixed assets, and IoT. There are many reasons why this is a must-have tool for experienced managers, but here are the top 3 ones that come to mind:
Safety First!
Currently, there are thousands of GIS Cloud users in the field using our mobile apps to do their job. And we're proud to say that we work with companies in many different industries across the globe: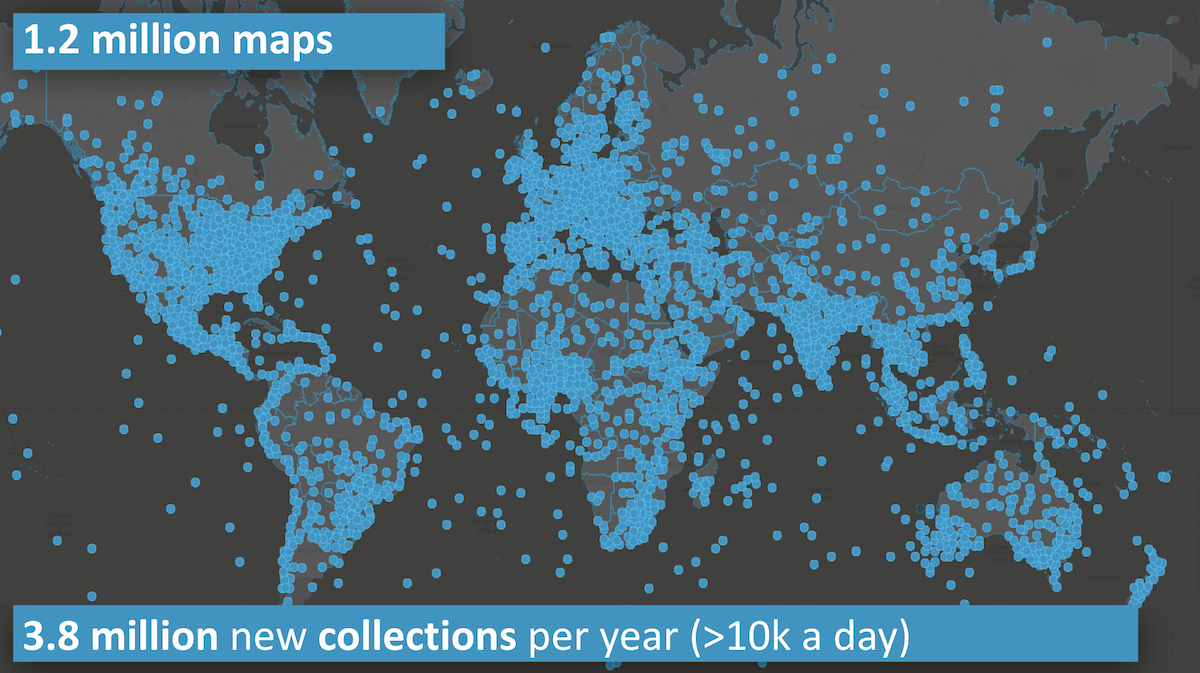 Although they have different needs and workflows, there is one thing they all have in common – a need to make sure their crews are as safe as possible. Whether you're sending crews to disaster areas for emergency calls, or you're driving great distances to visit the location of interest, or simply inspecting potholes in a crowded street, you always want to make sure you and your crew get to the destination safely. And if that's not the case, you need to know where and when something went wrong. Having that information in real-time is simply a necessity.
Plug & Play!
Another benefit that's a dealbreaker for many organizations is the ease of deployment and setup costs. With standard fleet management solutions, you need to buy and install a GPS device into a vehicle you wish to track, purchase an additional data plan and make sure everything is properly connected to your application.
True, this gives you other options like sensor information and more advanced reporting, which is why we also have a full-blown Fleet management solution through which we already track thousands of vehicles. But, in many cases, you want to start fast and scale up once you get the first results.
Getting started is the trickiest part so having the option to utilize what you already have and connect it to the system you already understand is crucial to get the ball rolling. In short, with GIS Cloud Track, you can get up and running in half a day and without additional costs regular Fleet tools require.
Optimize Operational Costs!
Having the information you can use to understand your needs and operations better in order to cut the operational costs further is one of the main reasons there are so many fleet solutions available.
As mentioned above, we already help customers track their fuel consumption (or any other parameter relevant to them like salt in snowplows for example), understand driver behavior, review taken paths to confirm done activities, etc. For that, our customers installed a dedicated GPS device and additional sensor into their vehicles to get all that information to understand and reduce costs.
But what if you don't need all that information, or you don't have the resources to start big with fleet management at this moment? The question is, what kind of information can you get from a mobile phone that can still help you reduce operational costs?
Location is one of the most important parts of any information, and knowing where did your employees go, what route did they take, and when did they do their job can give you insight like:
Job validation – Did they go to the designated area and do their job?

Performance tracking – How many locations were visited by a specific person? Was the job done on time?

Drive costs – Did they take the most optimal route to the destination, and how long does it take to get there?

Geofencing – did they go through areas of interest and avoid restricted areas?

For more information, please check out the webinar recording below, where we have talked about Track benefits and shown you a demo of the solution.


In the meantime,
create your GIS Cloud account
, explore data collection and register for
GIS Cloud Track early access
!