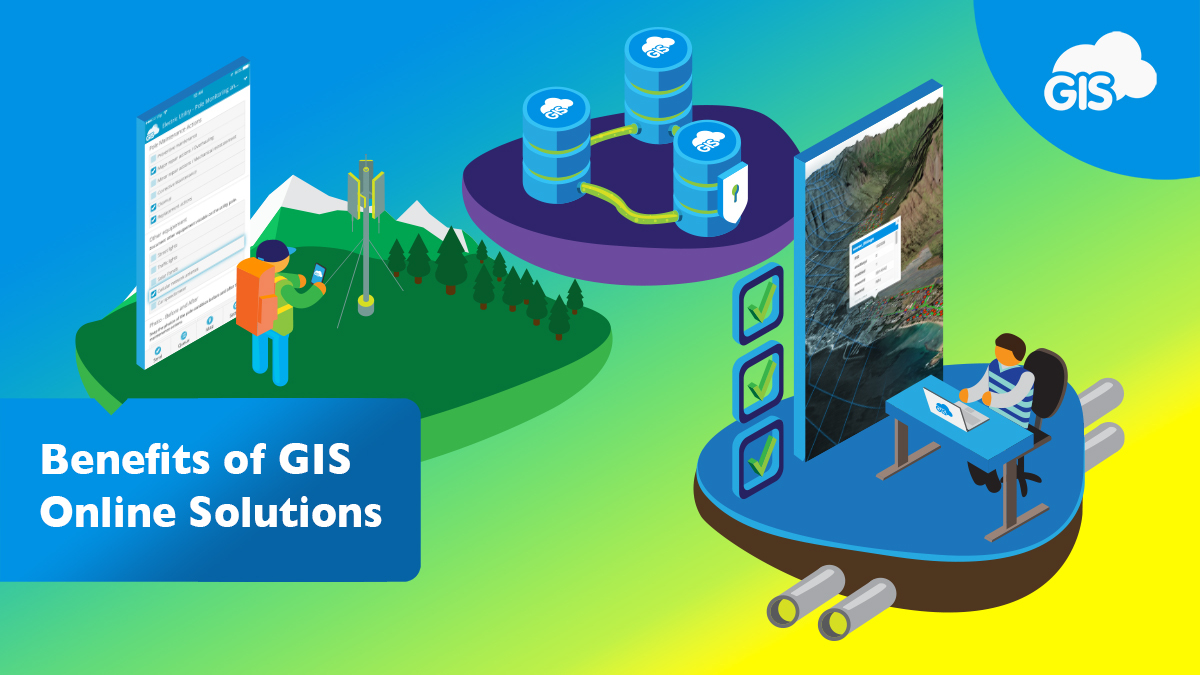 For years now, online GIS solutions have been improving the efficiency of thousands of organizations in their day-to-day operations. The benefits of these solutions go beyond time and cost savings.

GIS Cloud has been around since the first migration to online mapping. Our company is centered on providing its users with the benefits of GIS mapping through an easy-to-use platform built in the cloud.

Our infrastructure allows our clients to maximize the advantages of online GIS mapping solutions.

These benefits include:
Remote Access to Data

Secure Data Backups

Offline Map Access

Dynamic and Live Data

Public Information Empowerment

Simply migrating parts of your organization's GIS to the cloud unlocks these benefits and improves the services you can perform.

Remote Access to Data

You've parked your company vehicle at the job site and excitedly jumped out. It's day one of an important contract with a new client.

As the client approaches, you go to grab the site plans from the backseat.

They are nowhere to be found.

In your rush this morning to grab some coffee, confirm the location of the job site, rearrange your afternoon meetings, and remind yourself to grab the correct gate key, you completely forgot to grab the rolls of plans on your desk.

Not a great first impression with a new client.

Thankfully, the iPad that lives in your backpack is loaded with the GIS Cloud Map Viewer app, and the data is linked to the project site maps.

Seconds later, you and your client are looking at the "rolls of plans," smoothly analyzing their concerns, and discussing the next steps thanks to having remote access to your GIS data.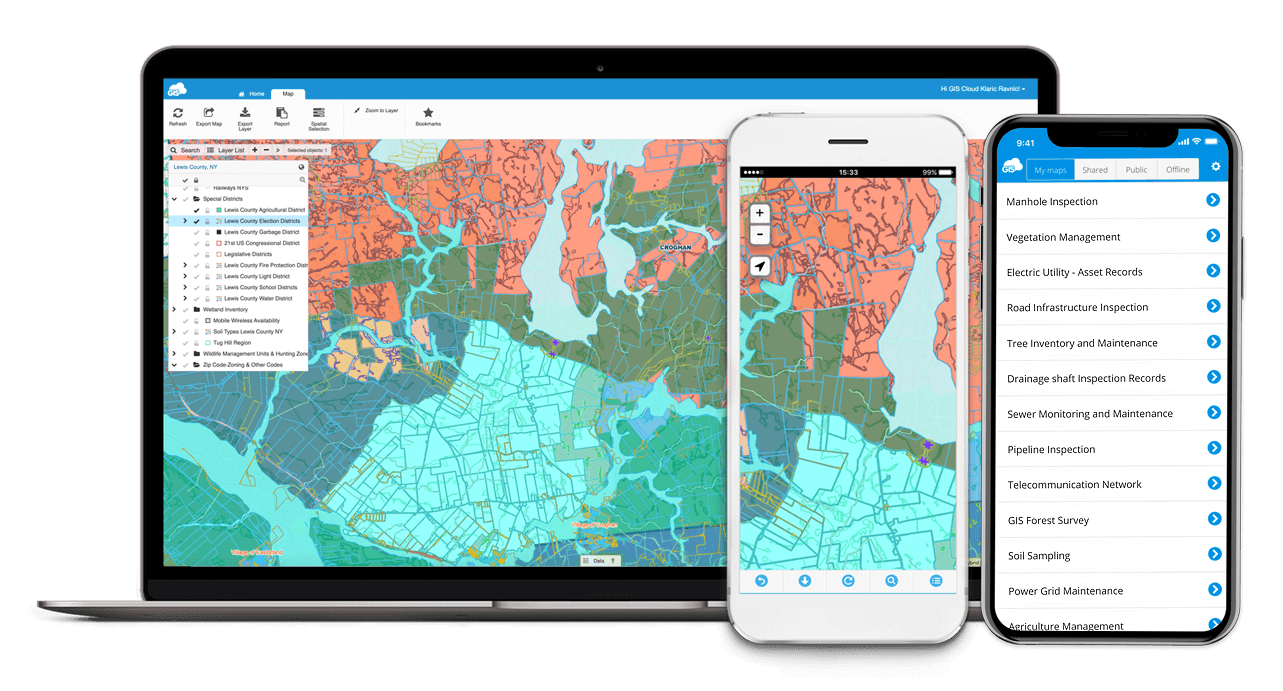 Secure Data Backups

Having backups of your data is important in every business. With online GIS solutions, your organization can store its vector, raster, and tabular data files in a secure cloud location without fear of data loss.

Onsite data issues can occur during network outages or IT updates.

A simple internet connection will provide you access to your organization's GIS data at a moment's notice.

Offline Map Access

On the GIS Cloud Mobile Data Collection app, your maps can easily be stored locally on your device for offline use.

With offline storage, your maps and data can be accessed anywhere in the world.

Locating critical data on sites with limited internet access can be done confidently. The data will be captured, saved, and stored locally until you regain an internet connection.

This security will allow you and your team to map as needed without relying on paper notes or inaccurate markings on field maps.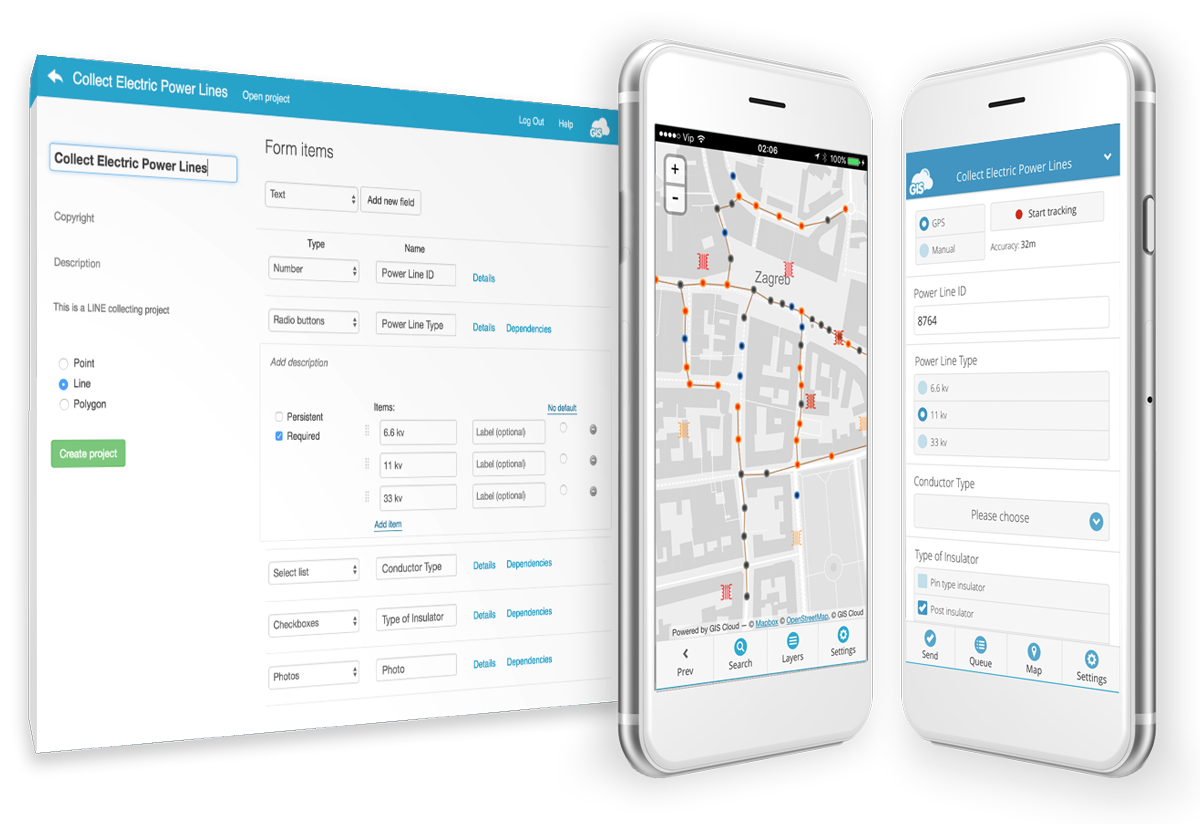 Dynamic and Live Data

Information is frequently changing as new resources are used, and the source material is updated.

An online GIS solution allows access to live data with up-to-date representations from the field or office.

This two-way communication allows field crews to communicate live conditions to office staff. These updates communicate locations and can show field conditions through attachments, such as photos and videos.

In emergency response situations, such as storm or wildfire events, decision makers can quickly interpret the critical data and make informed decisions based on field collected information.

These communications can be life saving during crises that rely on up-to-the-minute knowledge.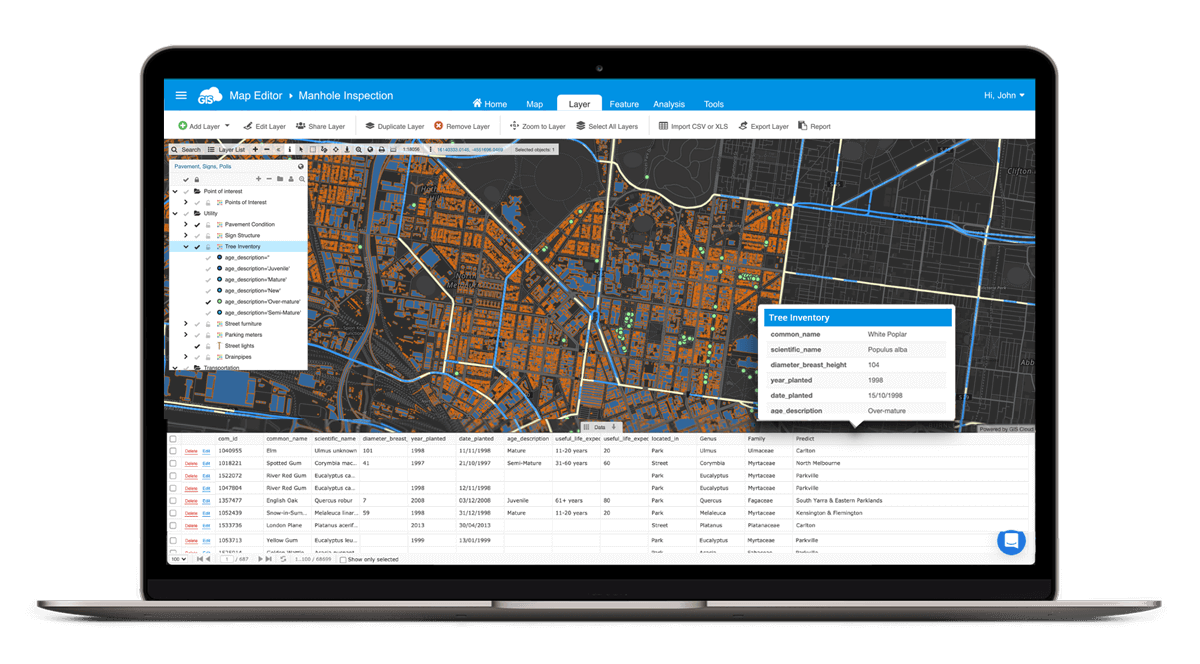 Public Information Empowerment

Combining live data and data sharing capabilities gives organizations the power to inform the public during emergencies.

By taking public input and dispatching the appropriate responses, the public receives peace of mind knowing they have been heard and their concerns are being addressed.

During emergency events, the public can look at live publicly shared data, allowing them to make smart decisions without interfering with lines of communication with the emergency operations center.

Conclusion

Each of these benefits are powered and made possible by online GIS solutions provided by tools like the GIS Cloud Map Viewer and the free Mobile Data Collection app.

Maybe your organization needs to conduct field data collection in the remote forests of Alaska or dispatch flood response teams around Florida. Each of these can be supported by an online GIS solution.

If you still haven't joined our platform, register to GIS Cloud and get a free 14-day trial. Of course, if you have any questions or feedback about GIS Cloud, you can contact our consultants at info@giscloud.com.