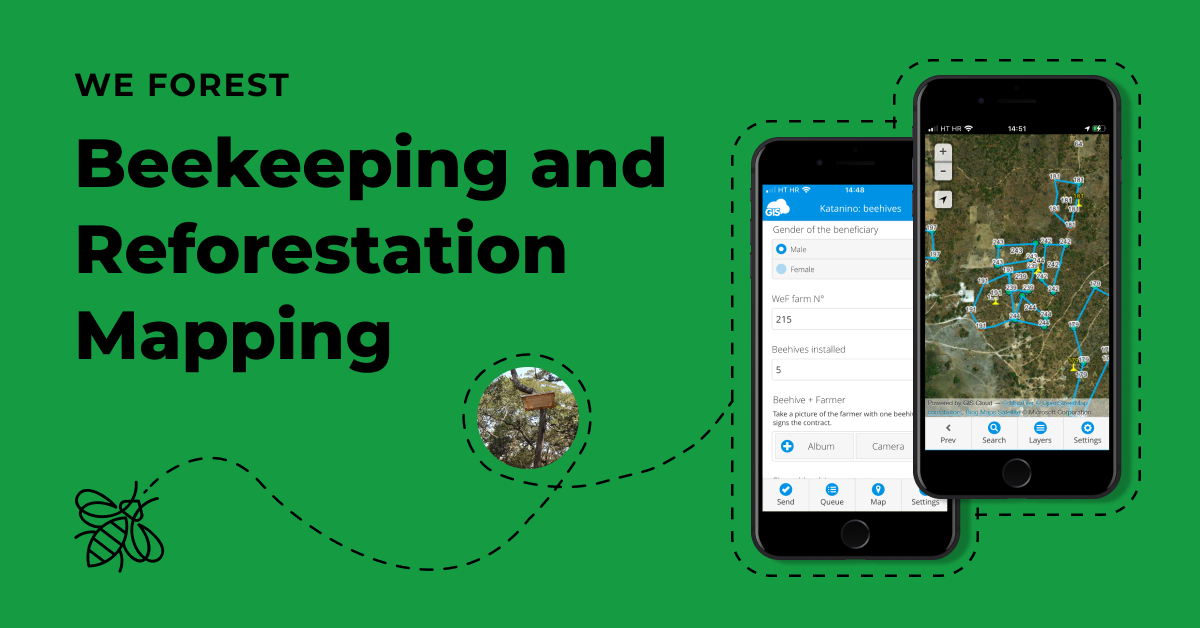 In response to climate change, WeForest promotes forest landscape and ecosystem restoration in their projects. As a part of the Katanino Forest Restoration Project, they provided an alternative source of income from forest-friendly activities such as beekeeping and tree nurseries!

With the help of GIS Cloud, they mapped the beekeeping areas and regions of forest landscape restoration to improve their everyday workflow, monitor the progress , and collaborate on the project with farmers in real time!

Table of Contents:
Fighting the Climate Change with Reforestation

Building upon corporate and scientific partnerships, WeForest empowers communities to sustainably advance and implement innovative, high-standard, scalable, and lasting solutions to restore forest landscapes.

WeForest project goal is to reach over 100 million trees – equivalent to around 85 000 hectares – restored or conserved by the end of 2024, making a significant contribution to the UN Decade on Ecosystem Restoration.

WeForest project started as an initiative to respond to climate change. In Zambia, WeForest promotes forest landscape and ecosystem restoration through social forestry projects that include community forest management and farm forestry. In this project, they also used a GIS Cloud solution for mapping trees and tracking farming progress

Thanks to online GIS, they have been able to accomplish most of their vegetation management workflow approaches. The team is spread over Africa, Asia, and South America and 7 countries (Brazil, Ethiopia, Zambia, Senegal, Tanzania, Malawi, and India), sharing the same commitment for a better world.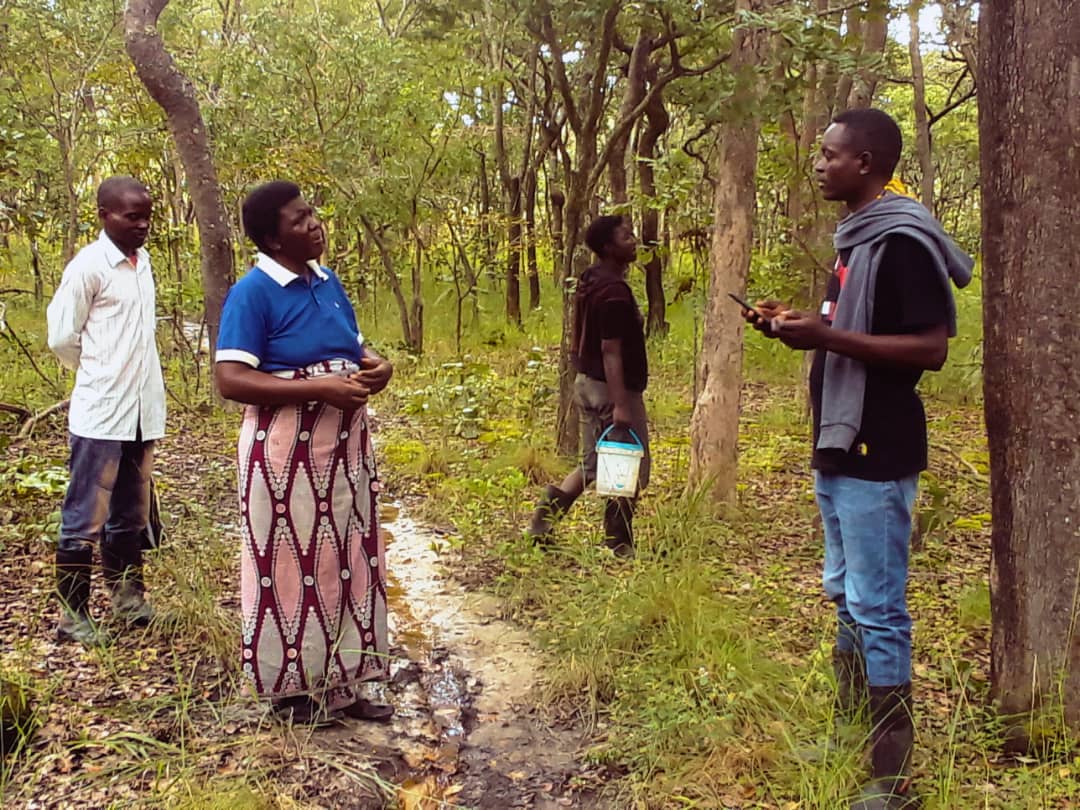 All the forest-based projects under WeForest require a higher level of skill and technology in data collection, management, analysis, and interpretation.


Forest Restoration with Tree Nurseries and Beekeeping

One of the projects being implemented in Zambia is the Katanino Forest Restoration Project on the Copperbelt Province in Masaiti District.

The project goals:
Protecting and restoring approximately 4800 hectares of the Katanino Forest Reserve.

Providing alternative sources of income from forest-friendly activities such as tree nurseries and beekeeping.

Hand management of the reserve over to the communities.

Shift to sustainable energy production and consumption to decrease the pressure on forest resources.
In the absence of strong governance, Katanino Forest Reserve has been heavily degraded for charcoal production, agriculture, and timber extraction.

WeForest is laying the groundwork so that local communities, with public institutions, can take over the management of the reserve.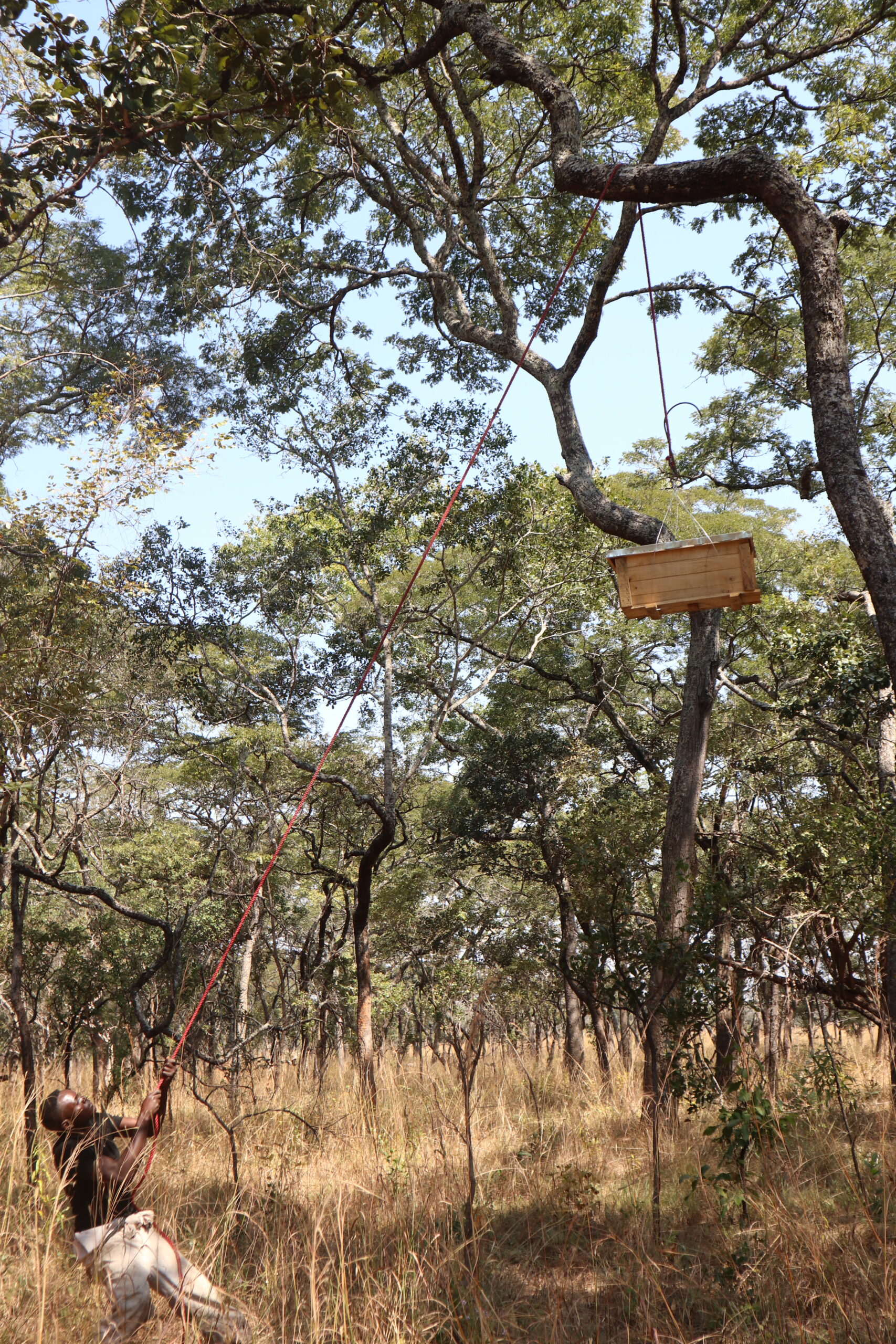 In addition, more than 900 farmers in the buffer zone will set aside at least half a hectare each in their farms as restoration plots and take up income-generating activities – mainly beekeeping – to reduce pressure on the forest.

"If the bee disappeared of the surface of the globe,

then man would have only four years of life left"

Albert Einstein

Through the beekeeping scheme that requires a farmer to set aside about 0.5 Ha of farm woodland for conservation, WeForest has managed to increase the area under assisted natural regeneration.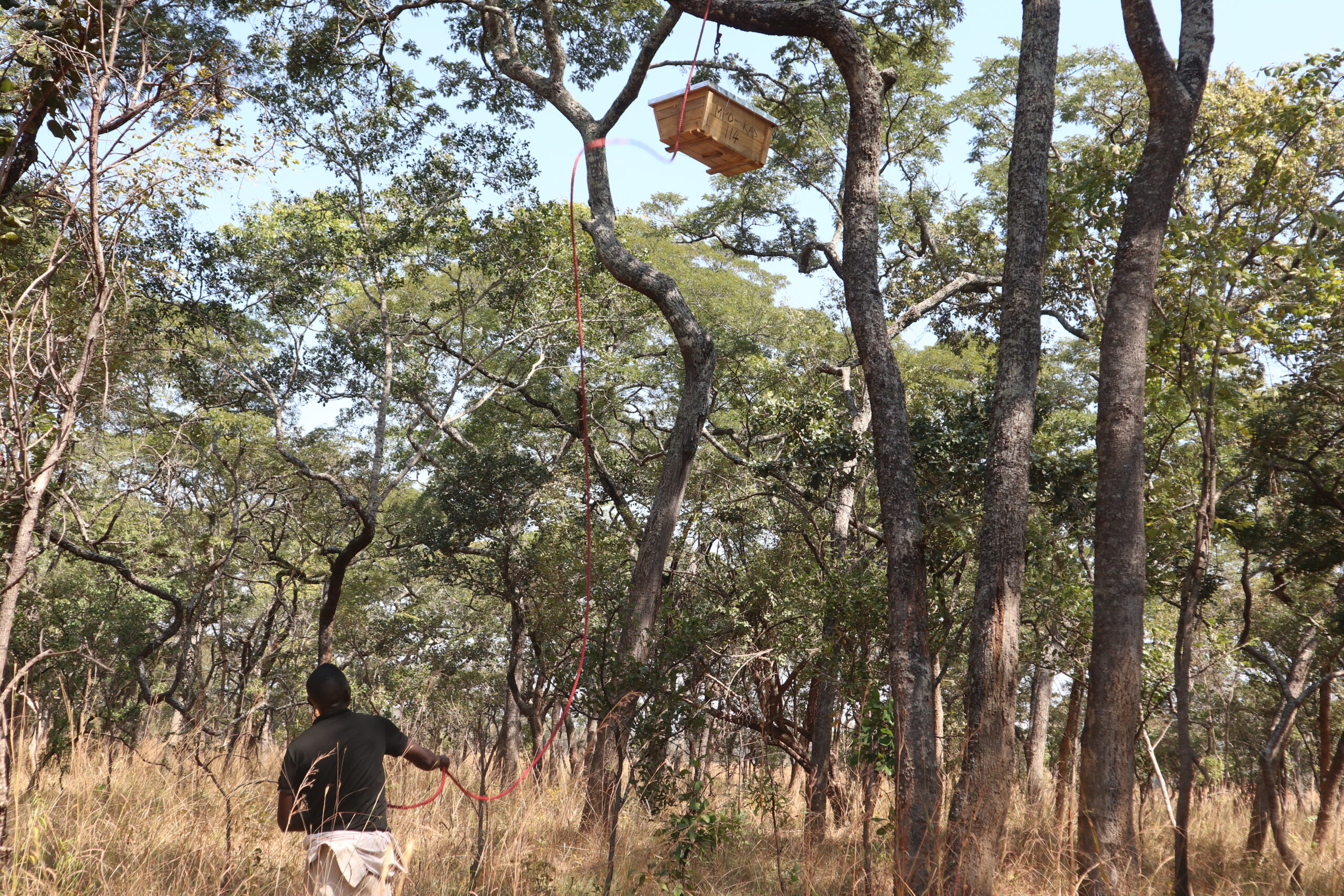 Mapping the Landscape and Tracking Progress with Online GIS

In the past five years alone, 42% of the forest has already been lost and another 18% heavily degraded. This trend is likely to increase if there is no intervention, while the needs of the local community living around the forest are growing.

Current reforestation efforts in the area have been limited and restricted to small areas outside the forest reserve, mostly on private land.

Farmers around the reserve are engaged in forest restoration and trained in agroforestry, using Assisted Natural Regeneration (ANR) in combination with enrichment planting of seedlings from local tree nurseries. The project aims to sustainably restore miombo woodland in the original forest reserve.
They needed a fast and responsive tool for data acquisition, collection, and monitoring of the project.

WeForest used the Mobile Data Collection app to collect the data under forest landscape restoration.

Creating custom forms for farmers and project managers to collect the attributes on beehives and tree restoration areas and corner points was crucial. They were able to obtain location intelligence from the data and send the same data in real time online.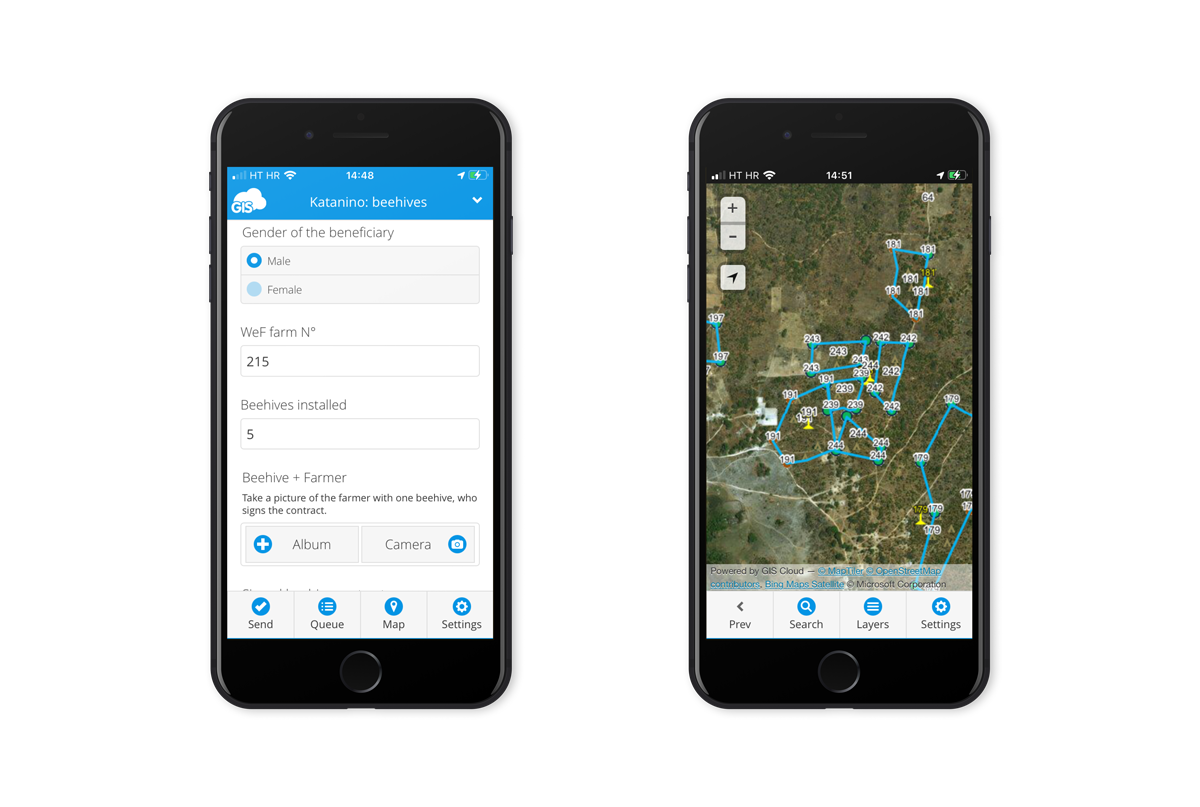 An additional benefit was the capability to collect and add photos that saved a lot of time with explaining what was on site.
In some remote areas, they used the offline maps feature that helped them bridge the gap between bad connectivity and weak internet connection. They would carry out daily farm visits and collect appropriate data and conduct area mapping by creating polygons.

To monitor the progress of the project, the visualized data on an interactive map in Map Editor was accessible from any device at any time. All of the data collected would be reviewed and edited for project purposes.

This resulted in creating a very required digital database from which they were able to analyze the details and plan further progress. The carried out geospatial analysis with the collected data and with the help of the Report feature created a clear visual overview.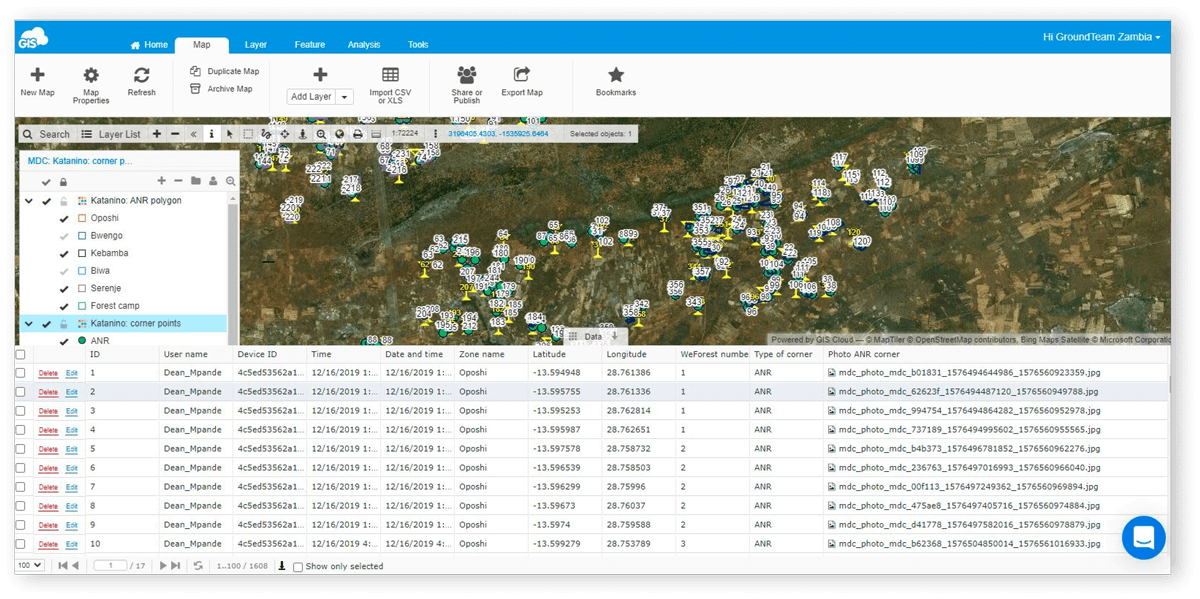 Benefits of Real-Time Collaboration on the Project
Online GIS helped WeForest ease the transition from paper to digital without additionally training the farmers.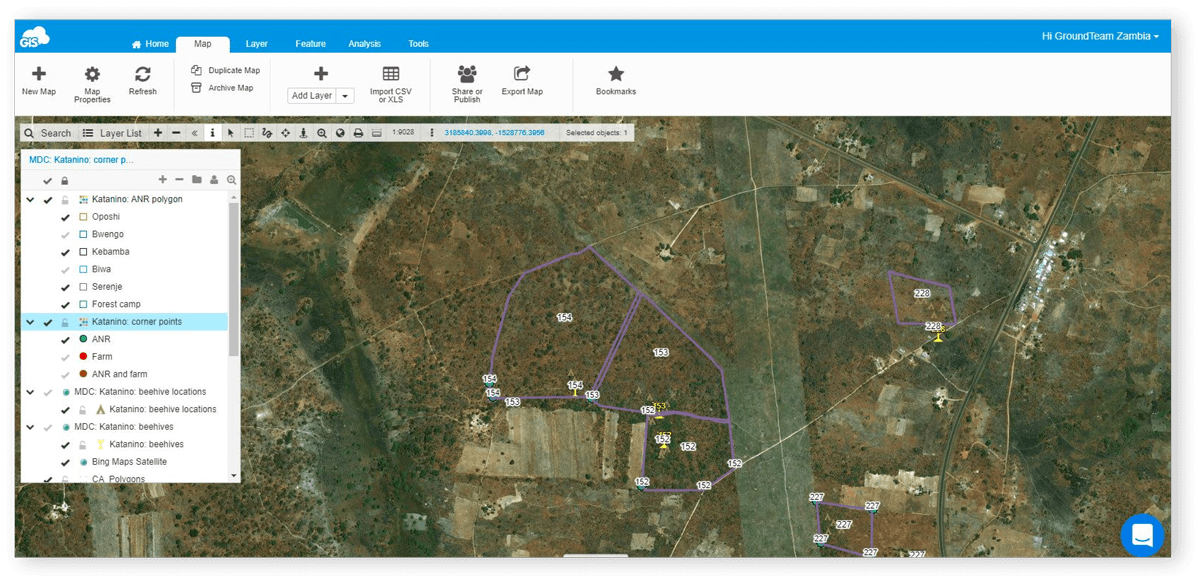 GIS Cloud's user-friendly applications and no hardware investments were crucial to engage farmers and project managers. Flexibility to work online and offline if needed was a big plus on this project.

Map Editor application enabled them to share and monitor the data with a large group of users and different stakeholders that collaborated in real time ensuring the transparency of the project.

By creating custom forms they empowered the users with flexibility in data collection and presented an opportunity to track the progress of particular farmers on a project.

Allows downloading of data that is compatible with software for further data processing.
Being able to provide remote sensing and spatial analysis results such as vegetation cover change and carbon stocks in real time was helpful not only to present climate data and weather forecasting but to facilitate wildfire monitoring as well.

Using GIS Cloud as the go-to solution, WeForest started improving the livelihoods of local farmers and people living in woodland areas. Through sustainable forest-friendly alternatives such as beekeeping and increasing forest cover, they were able to promote sustainable forest management practices.

GIS Cloud is a fully scalable online platform with no desktop installation required. If you are interested in using GIS Cloud, Sign up for the Free Premium 14-day trial.



Also, be free to contact our Solution Consultants and set up a desirable, customized GIS Cloud solution for your specific needs and workflow!