One of the greatest advantages of cloud based GIS solution is its unmatched data sharing and collaboration potential for a wide variety of businesses, especially data and service providers.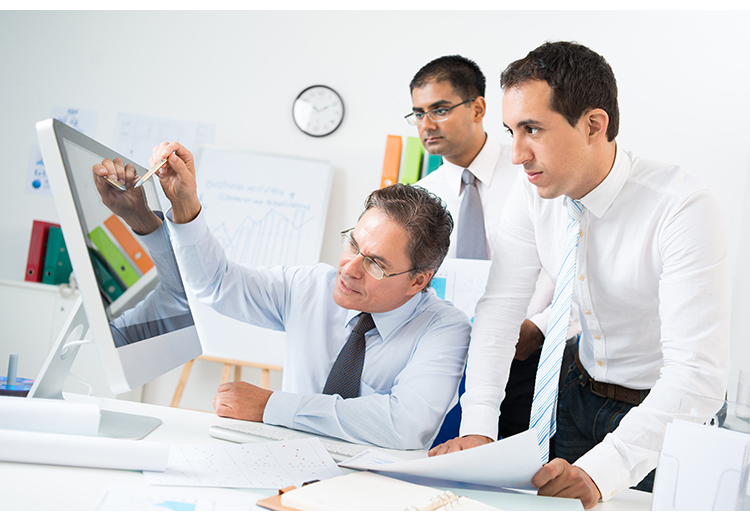 When it comes to industries such as oil and gas, where maps are usually rich with land, infrastructure, wells and distribution data, cloud GIS solution is one of the necessities for creating a more efficient business environment. Cloud based GIS replaces expensive desktop solutions or paper-based workflows with intuitive, fast and easy to use web based software.
We talked with Xingwen Chen, owner of a company providing GIS services for clients in a wide range of industries such as municipalities, environmental protection, energy and agriculture. He also works as a consultant for oil and gas, mapping pipelines, wells and providing other spatial data and analysis relevant for oil and gas companies.
Challenge
One of the main challenges Xingwen Chen faces in providing GIS services to clients is in sharing a large amount of spatial data. Creating many duplicates of the same data and sending it via e-mail took significant amount of time and wasn't the optimal way of data distribution considering large file sizes. Moreover, updating maps with different information and changing data attributes was slow and inefficient when using desktop solutions. This was especially the case when sharing data with users who have no experience in GIS and are not equipped with expensive desktop solutions. Xingwen Chen wanted to make data sharing, updating and collaboration process easier, faster and more efficient.
What was the solution?
Cloud GIS proved to be the simplest and fastest answer for data sharing and collaboration challenge.
My work is so much more efficient with GIS Cloud for its great sharing and collaboration features. We don't have to create so many duplicates of the same data, and email it back and forth.
He used Map Editor as a powerful mapping tool that enabled him to upload spatial data in the cloud, add different layers and use GIS features such as polygons, points and lines, as well as for media integration (attaching photos and other media) and rich GIS symbology: "GIS Cloud is a miniature desktop GIS platform with some cool features desktop GIS doesn't have. I use GIS Cloud to publish data that are pertinent to some of my users and update on weekdays. Some of my users use the Editor as their mapping platform to perform their daily work."
Map Editor is a perfect tool for updating maps that are easily shared with clients through Map Viewer app.
"Collaboration among groups or departments in GIS mapping are the prime advantage of GIS Cloud. Easy to use and flexible data manipulation make it ideal for clients who are not normally GIS users."
Map Viewer proved to be optimal solution for sharing data updated in real time, from any location and using any device. This also improved collaboration with clients who are now enabled to access spatial data in a matter of seconds.
As a long time GIS practitioner, I found it's convenient to share information with designated person or group using GIS Cloud. The incorporation of Google maps & Bing maps is definitely a plus.
In abstract, cloud based GIS platform is an optimal solution for data sharing and collaboration for businesses of all profiles, especially those who are in data business. In the same manner in which paper-based workflows are slowly becoming a thing of the past, cloud GIS transform businesses that no longer have to rely on expensive desktop software, IT departments and GIS training to benefit from the spatial insight. At the same time, updating and accessing data in real time increases efficiency and accuracy and contributes to better decision making based on timely information.
Interested in trying out the fastest online mapping platform in the world? Sign up here.
If you want to learn more about GIS Cloud mapping platform and apps, join our free webinar scheduled for May 25th – Beyond Fieldwork: What's Next after Data is Collected?