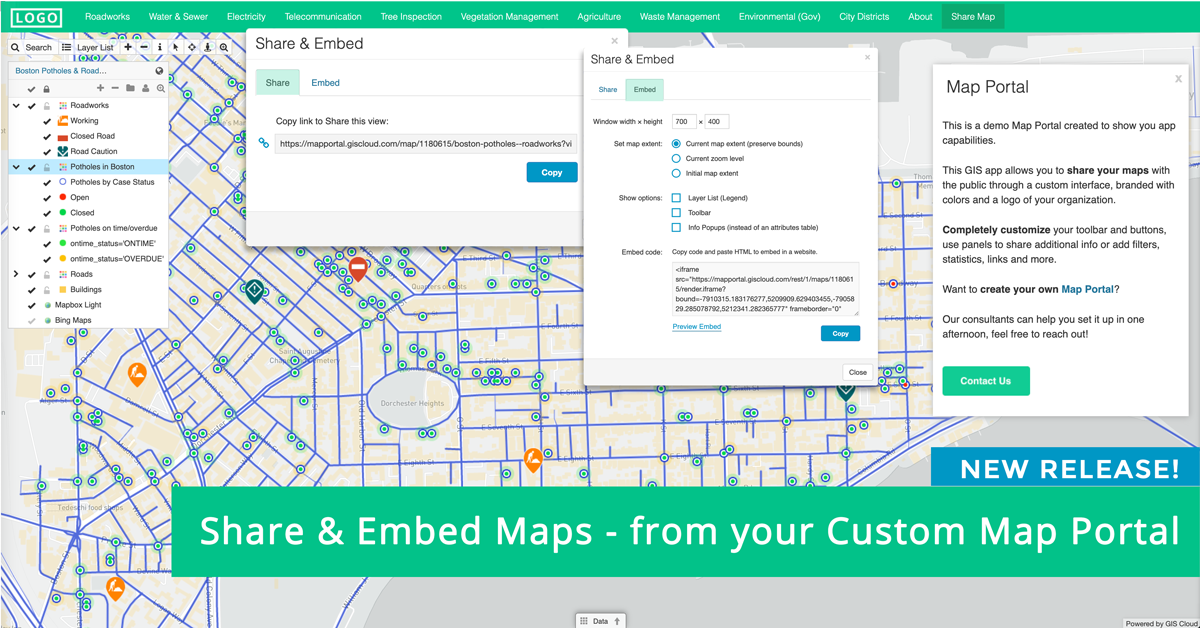 Map Portal is a customizable GIS Cloud application that gives you a public overview of your daily mapping efforts and helps you visualize, export and publish geospatial data. To make your map sharing even more convenient, we created a new user functionality to share a specific view of the map you need to convey to the public or stakeholders.

It is simple, just select your geolocation on the map, zoom level and turn on specific layers you wish to share or embed. To set this option, you need to proceed to your custom Map Portal and open the GIS Cloud's App Builder.

Under the Top Menu, add a New Item. Choose an action, in this case, "Share & Embed" and give it a name, let's say "Share Map", that will be displayed in the Ribbon of your custom Map Portal.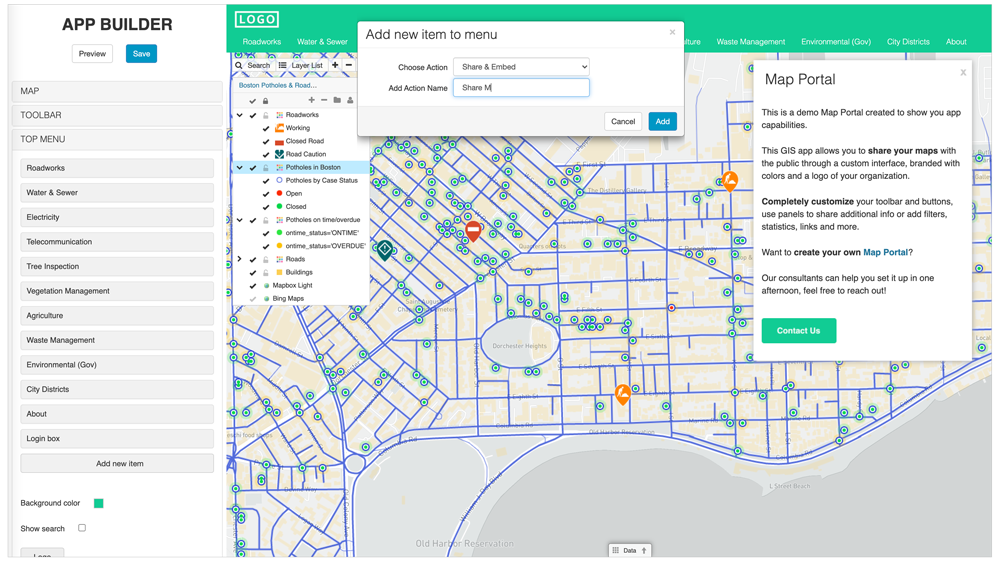 Once you've set this up, click on the "Share Map" in the ribbon, and a new modal window will appear with Share or Embed choices.

Most importantly, both choices are publicly available to all users who wish to utilise the map portal and share the map.

Share Option automatically generates a link that can be copied. It opens an active map in the map portal at the previously selected zoom level and the precise location on the map at the moment of link creation. The map keeps opened and closed previously selected layers adjusted by the user who generated the link, including layer properties and transparencies at the moment of link creation.

Embed Option allows you to embed your map, not the whole Map Portal.
You can choose:
Window Width and Height measured in pixels

Select the map extent or zoom level

Show options you wish others to see

Embed code – generates I-frame code for embedding the map
The map also keeps the previously selected zoom levels and initial or new map extent options. It keeps previously selected opened and closed layers and transparency adjusted at the moment of embed link creation.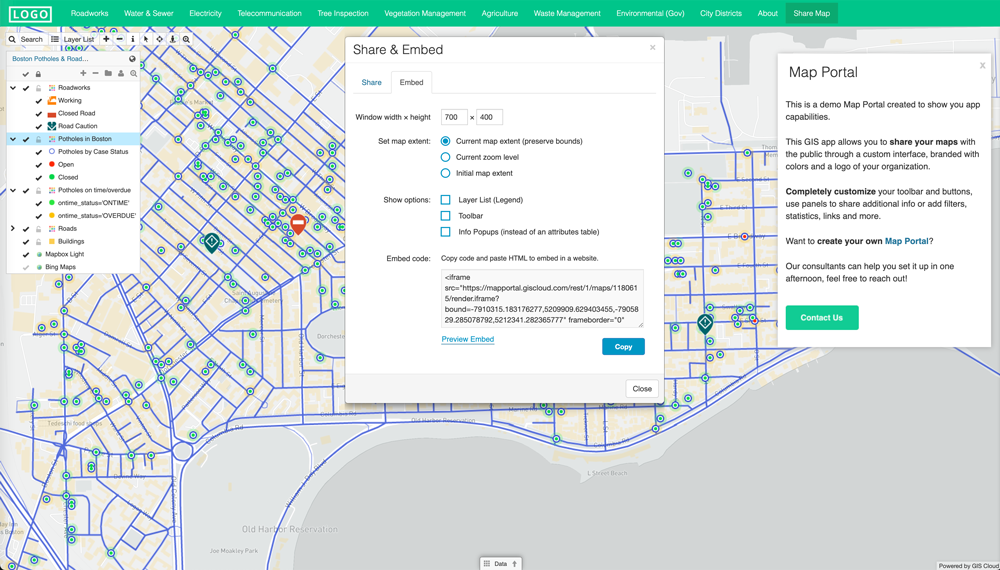 You can try these options right now on your own portals, or just click here and try it on our custom Map Portal.

With the endless possibilities to customize your Map Portal, the Share & Embed option helps the users transparently and effortlessly utilize specific data from any device at any time and share maps that can help them make better business decisions.

If you'd like to try out this new Map Portal functionality, Sign Up for Free and get a 14-day Premium GIS Cloud trial!