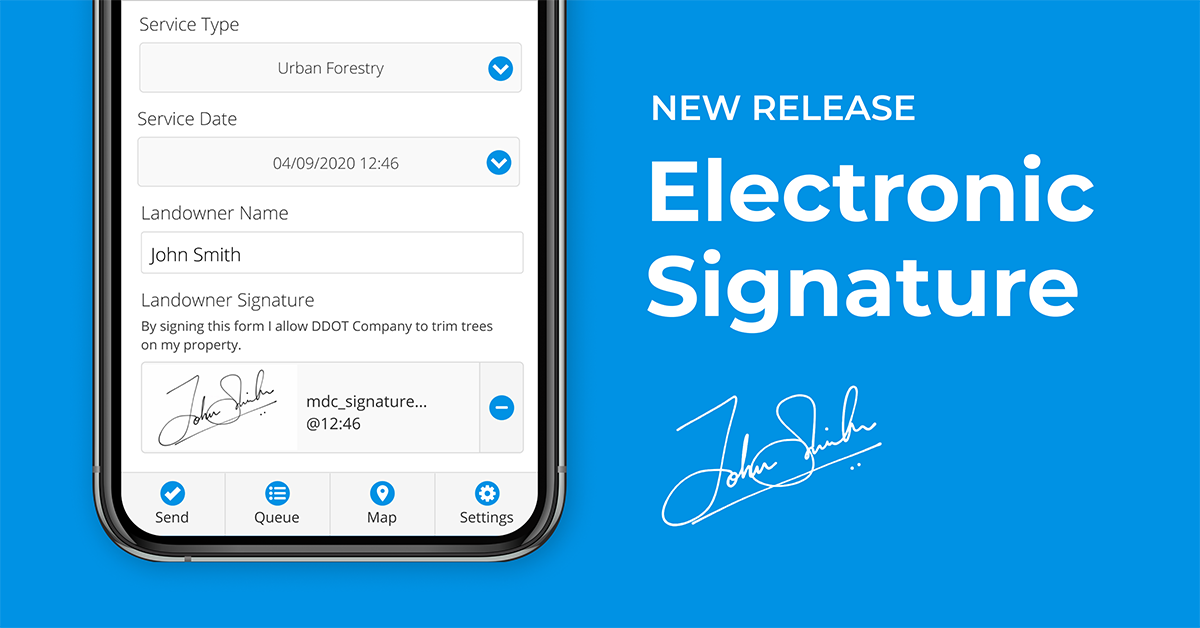 Our development team has been working on one of the key features for digital forms and delivered the Electronic Signature, an indispensable feature to support users in the field and make GIS Cloud solution for data collection even more powerful.

This form field allows you to capture an electronic signature on your survey and use it as a proof of authenticity and data integrity, within the Mobile Data Collection app. This will be an excellent addition for various field inspections, evaluation surveys, or any other forms for data collection, allowing you to sign off work in the field and help you mitigate any possible liability.

When you log into the GIS Cloud web app and go to the Mobile Data Collection Portal to create your custom form, you can choose the Electronic Signature item from the Form items list. This will create a new field in your form which you can name, and decide if it needs to be required, persistent or read-only.

You can also add a description for the field data collector with a detailed Agreement Text for the signee.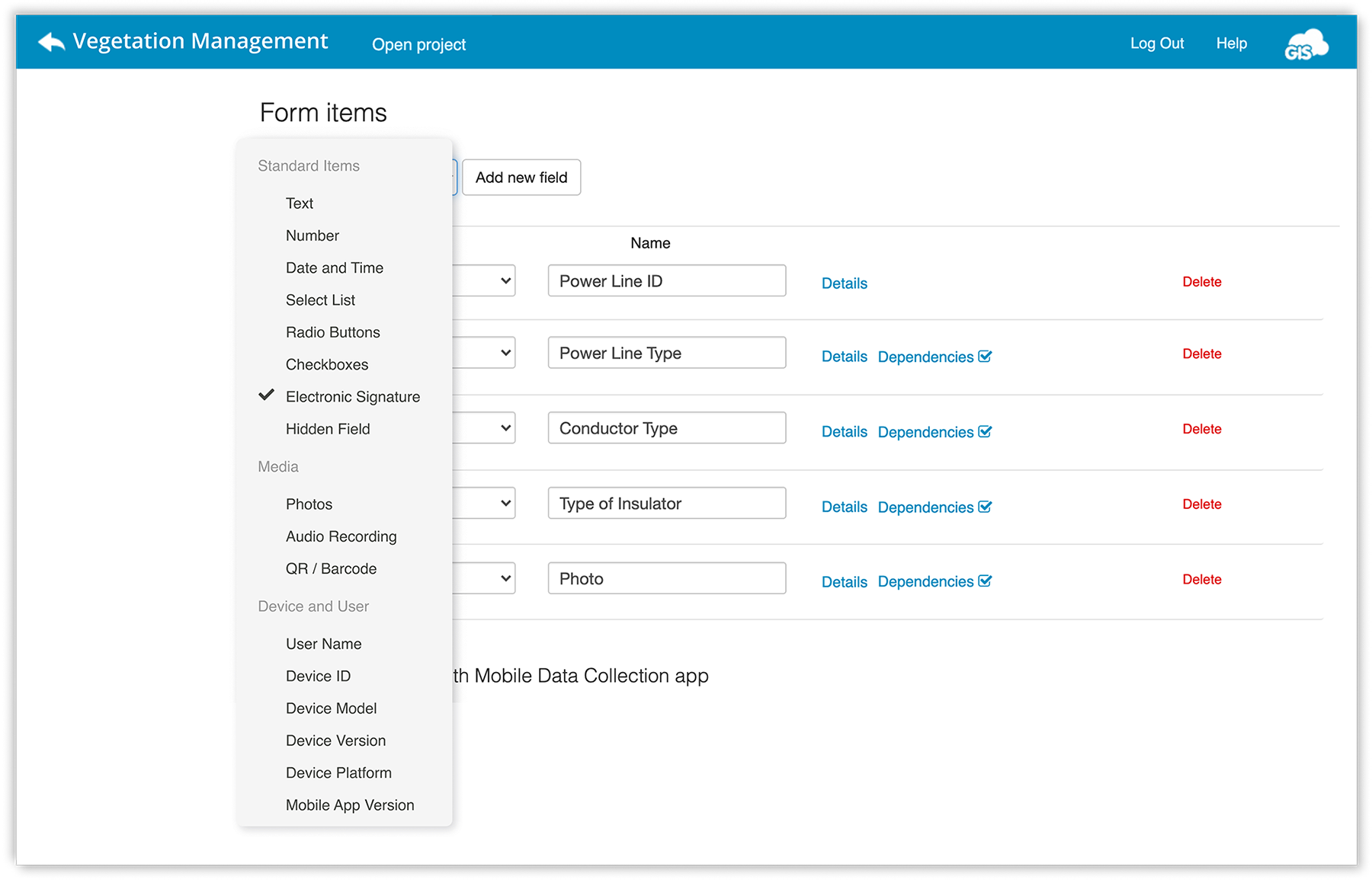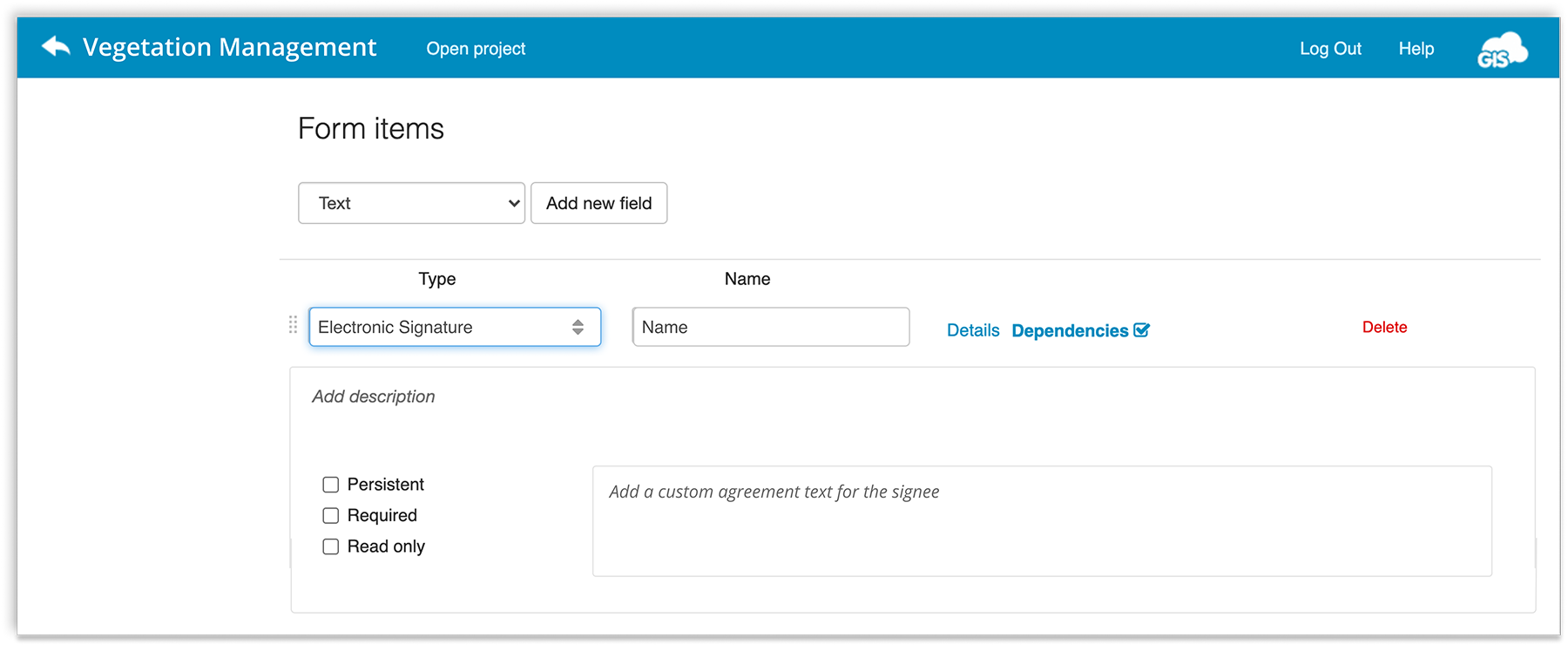 Learn more on how to create your custom forms for data collection, and all about the different form items that you can use.

In your Mobile Data Collection app, find the project you created in the web app, and open the form for data collection. The form will include a "Sign the Form" button. Tap on the button to open a blank space for your signature, including the agreement text if it is added. Once you are satisfied with your signature, hit the Done button and continue filling in the form, or just click Send.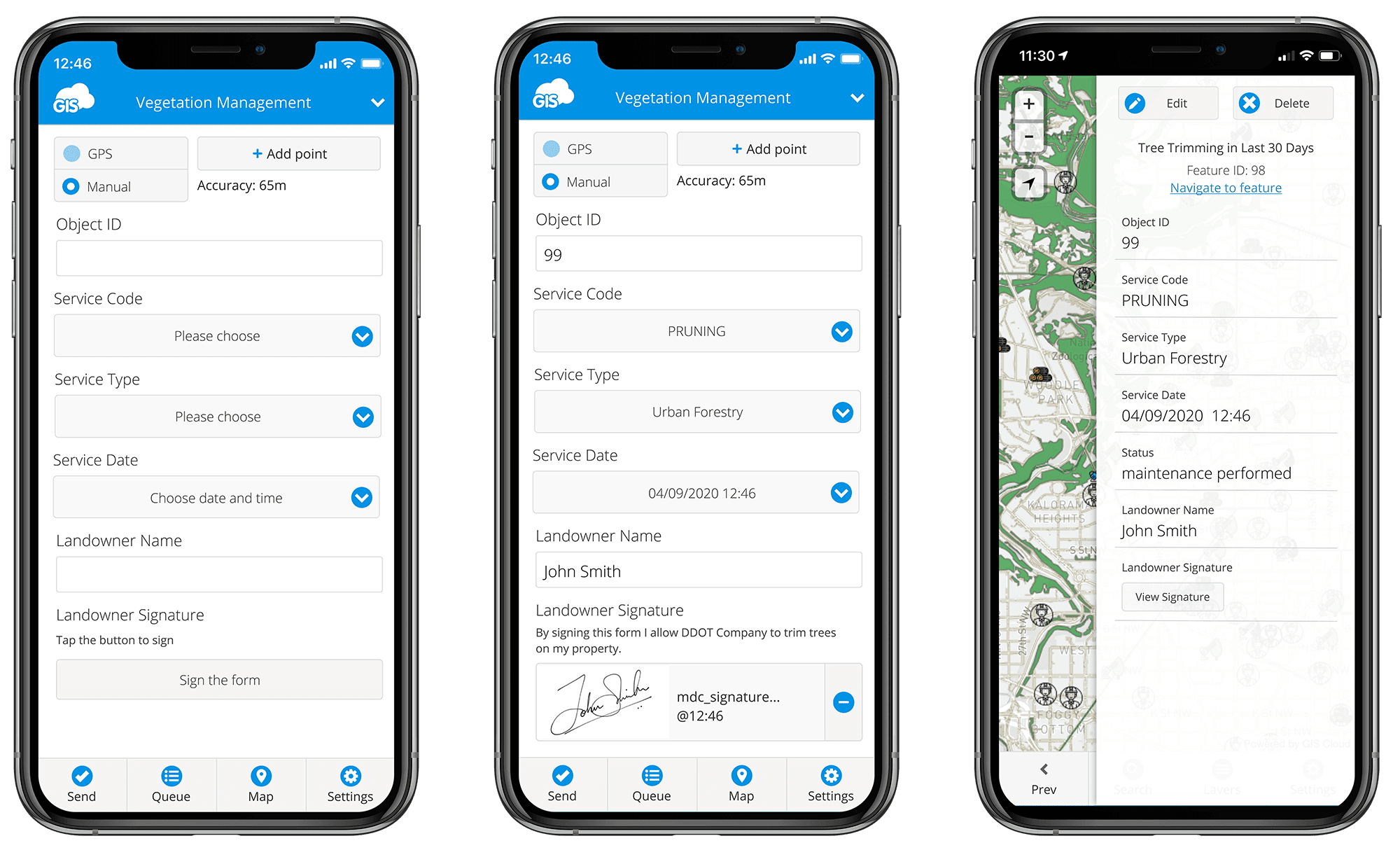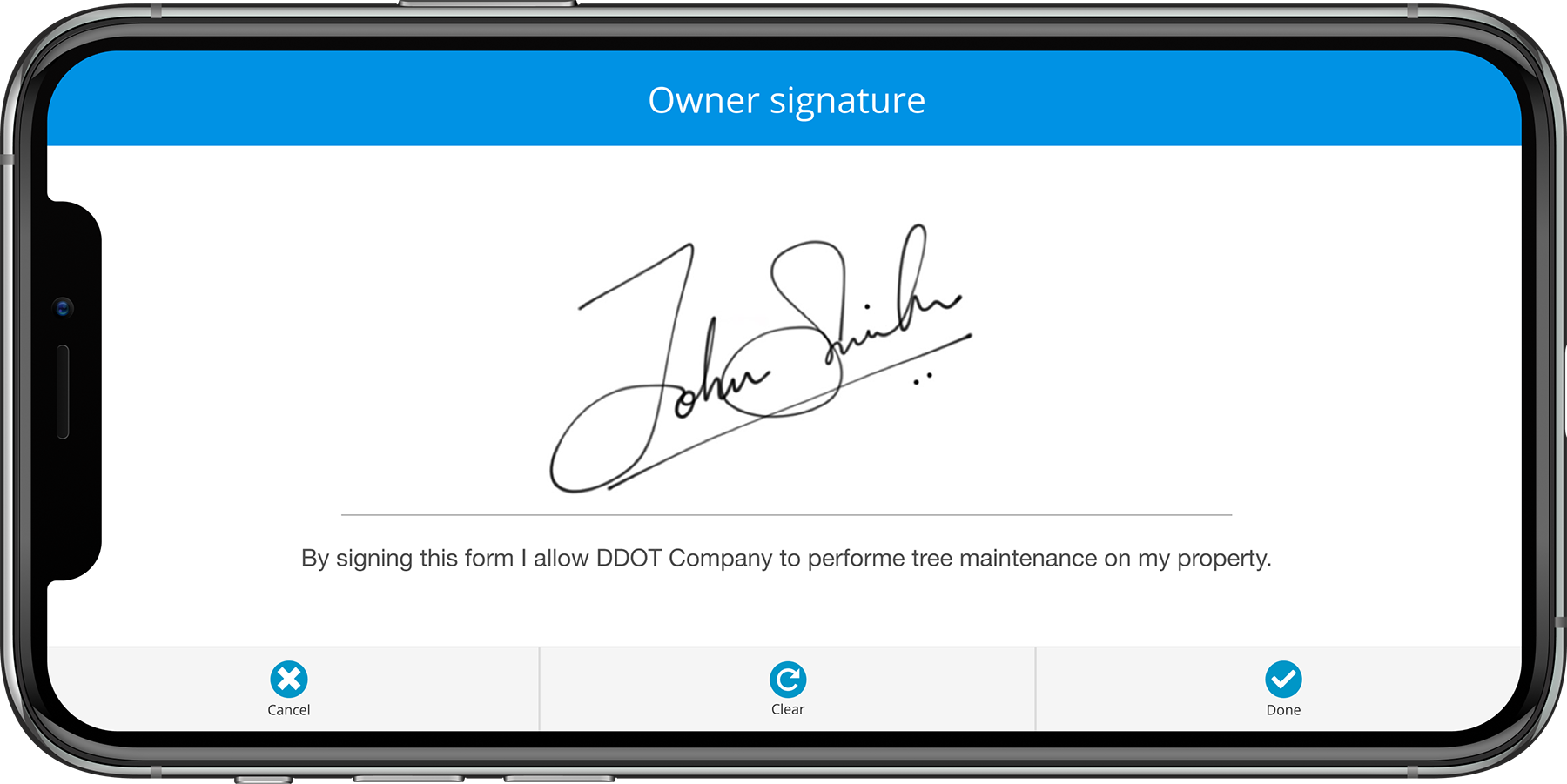 The signature will be saved as a PNG picture. There is a possibility to view and delete the signature or add a new one later if required.

The electronic signature feature appears in custom reports and exports of collected data. It can help you if you need printable evidence and documents for stakeholders, inspectors, landowners, or any other signature work authorisations.

While going over the data in Map Editor, you will also be able to access the Signature through the Datagrid and feature Info windows.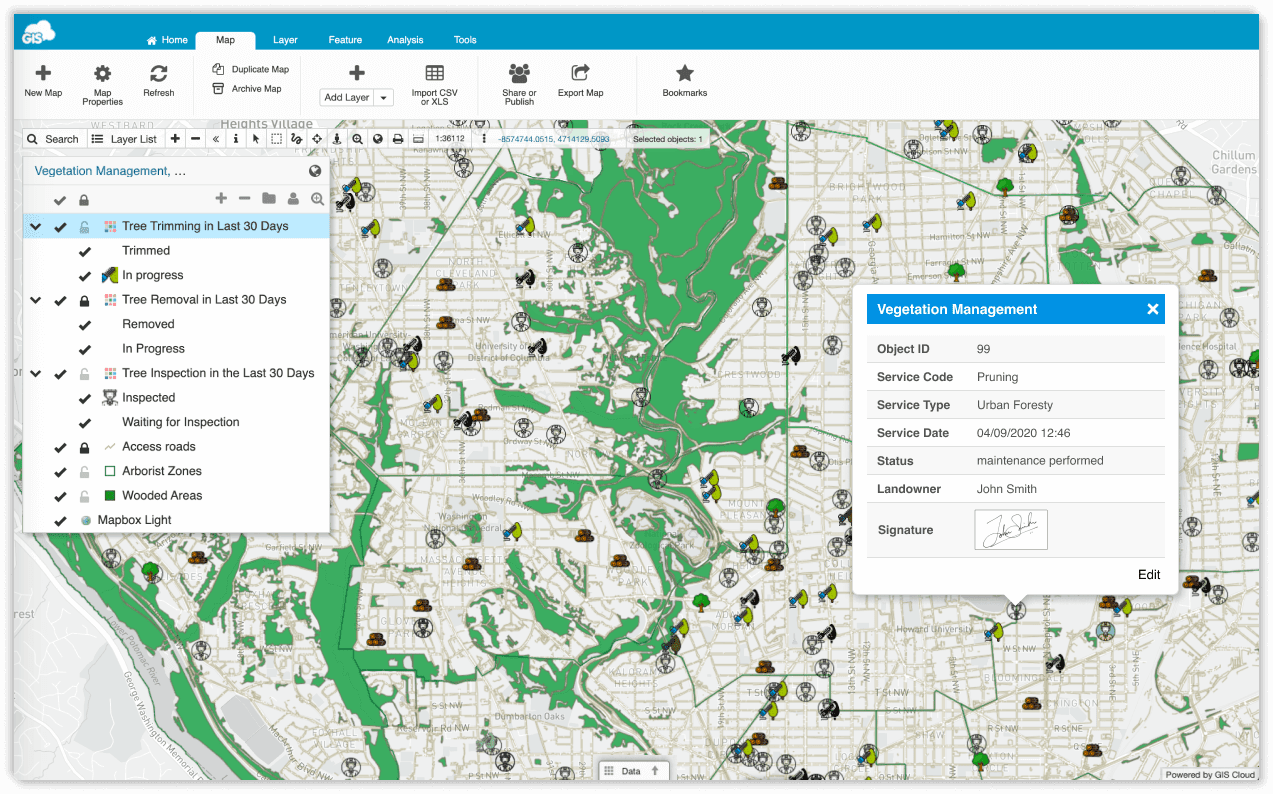 We developed this feature as an empowering solution to simplify field data processes and reduce the requirement for messy paper forms and documents.

If you would like to try out this feature, Sign Up for the 14 day FREE Premium GIS Cloud trial!