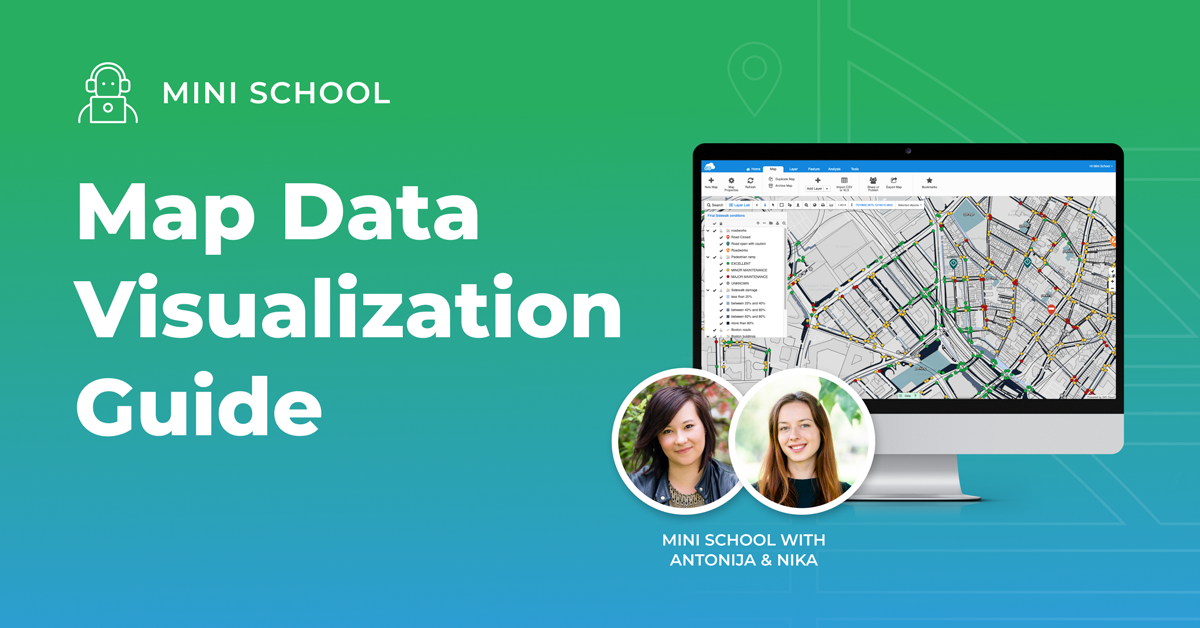 Unlike paper mapping, GIS provides a far richer and more flexible medium for portraying spatial data visualization. GIS allows us to interact with maps more easily and make more precise decisions and actions based on the representation of spatial data.

When visualizing the data, it's essential to keep in mind the person who will be viewing that map. Even though you understand your map and what you are trying to present, the end-user may have more difficulty understanding what you wanted to show.

For the reasons above, we have decided to share with you our best practices and advice when it comes to data visualization. In the video recording below, you will learn about available visualization options in GIS Cloud, and hopefully, you will find inspiration and some tips and tricks to make your maps even more intuitive and easy to use.



For step-by-step guides, make sure to visit our manual here.

As always, we would be happy to hear from you, so feel free to send us an email at hello@giscloud.com, and we can help you with data visualization in your projects as well.

In the meantime, try some data visualization options yourself by signing in, or if you already haven't, create your account and start using GIS Cloud today!