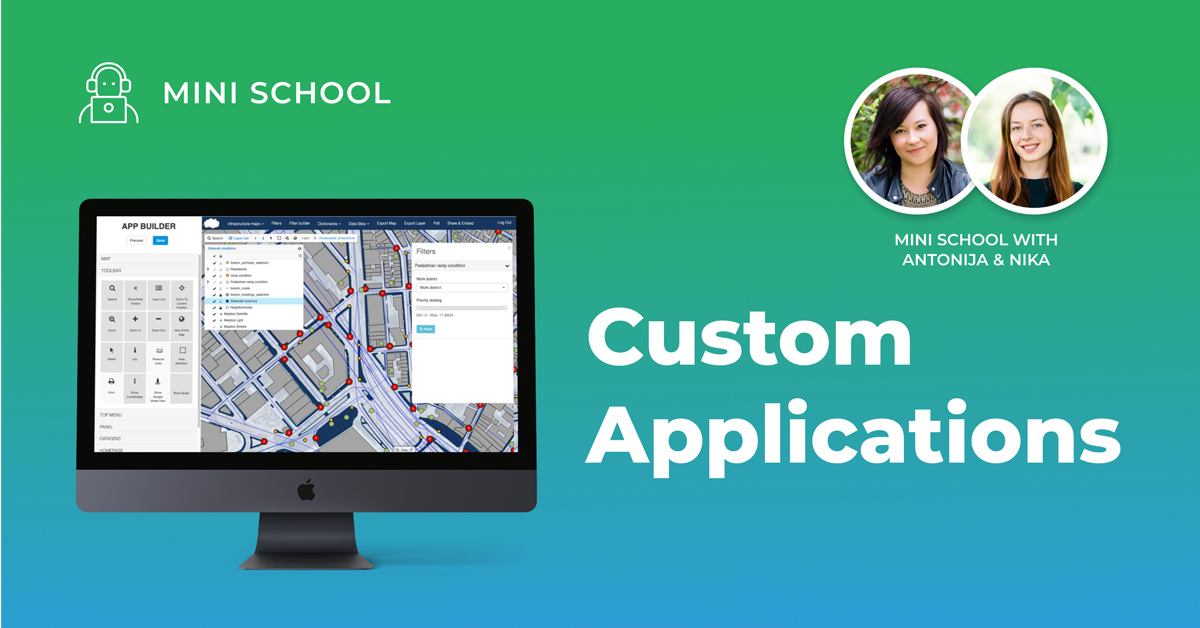 With GIS Cloud, you can build your custom, branded GIS applications on top of our robust platform, and what's best, you don't need to be a developer to learn how to do it.

This Mini School focuses on just that, to show you how easy it is to white label applications within the GIS Cloud platform. In this example, we will be focusing on the Map Portal customization, but do note that you can do the same for all of our apps without investing in hardware, software, configuration, coding, patching, etc.

Map Portal is the best way to share your maps and data in real-time with your stakeholders or the public, and white labeling the app is the way to go.

To avoid the coding, we have the App Builder that will help you create a user-friendly interface all by yourself, and what's best, you can change it if and when that is necessary.

To learn more, check out the video we have prepared for you:


For step-by-step guides, make sure to visit our manual
here
.
As always, we would be happy to hear from you, so feel free to send us an email at hello@giscloud.com, and we can help you with customizing your GIS Cloud apps.
In the meantime, you can try app customization yourself by
signing in
, or if you already haven't,
create your account
and start using GIS Cloud today!