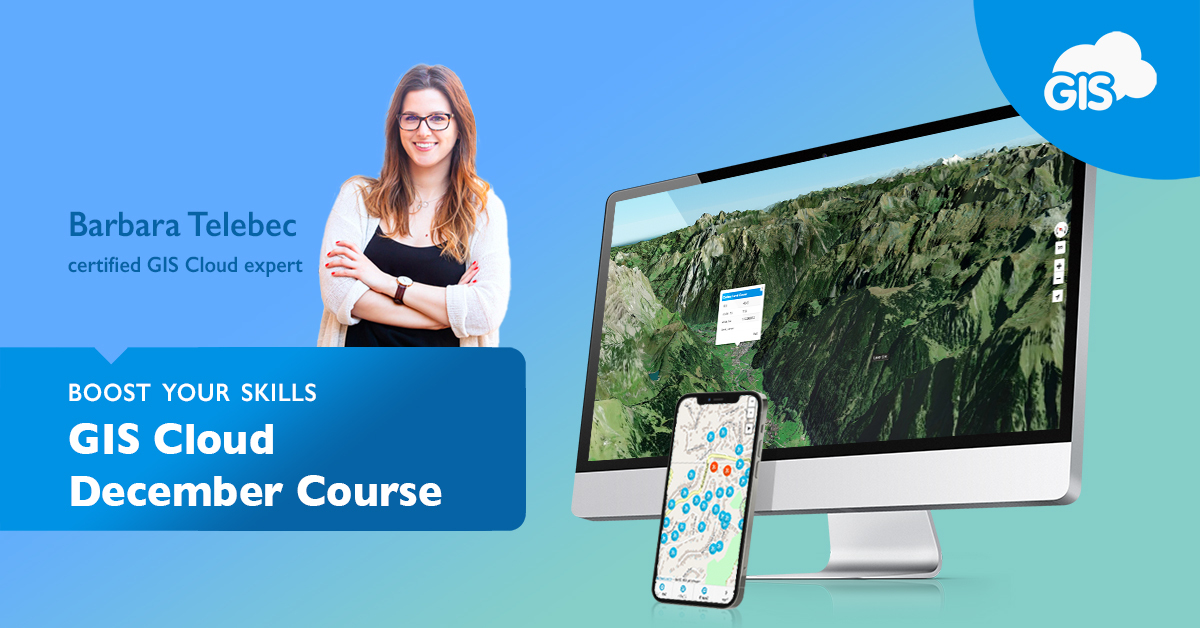 It's still October, but let's talk end of the year plans! We're rounding off this year with one last Advanced Education Course for 2023, so if you've missed the Summer Bootcamp, this is your chance!

Our intensive two-day online training program provides a solid foundation in essential GIS Cloud tools. It equips you with the latest best practices and expert insights for boosting your workflow efficiency. Moreover, this course is a living entity, continually evolving to incorporate the latest feature enhancements and innovations.

Here's what to expect:

Day 1: Mastering the GIS Cloud Essentials (4h)

Our first day is all about mastering the core features and functionalities of GIS Cloud. We'll provide an in-depth overview of the fundamentals, ensuring you establish a rock-solid foundation. Even seasoned users will value refreshing their knowledge and uncovering advanced tips and tricks to supercharge their workflows. We'll address geospatial data management, visualization, and collaboration challenges, giving you the skills you need to excel.

Day 2: Unleashing the Full Potential of GIS Cloud (4h)

The second day is all about unlocking the true power of GIS Cloud. We'll take a deep dive into its advanced capabilities, enabling you to harness its full potential. Through hands-on exercises and real-world examples, you'll gain invaluable practical experience in solving complex geospatial challenges. We'll also explore integrations with desktop GIS tools and delve into advanced web app customizations, giving you the expertise to conquer the most demanding tasks.

DATE AND TIME:
December 6 – 7, 2023
3 PM – 7 PM CET // 9 AM – 1 PM EST // 8 AM – 12 PM (noon) CST

At GIS Cloud, we're committed to making our apps accessible and intuitive for everyone, whether you're a seasoned GIS pro or new to the game. However, if you want to turbocharge your skills, conquer more advanced workflows in record time, and get the papers to prove it, our comprehensive Advanced Courses are your golden ticket!

SPECIAL OFFER until November 19! Course price – $250
Regular course price – $350
Become a certified expert!

Upon completion of the course, you can obtain a GIS Cloud Certificate, so make sure to participate in our end of the course exam!

The GIS Cloud Advanced Course is primarily designed for existing premium clients with some experience using the GIS Cloud platform. Please get in touch if you'd like to see if this is the right course for you!

To register, send us an email to education@giscloud.com!

Seats are limited, so make sure you register ASAP!

Please find more information about the course, schedule, and topics we cover in our Learning Center, or contact us at education@giscloud.com with any questions about the program. We look forward to seeing you there!