Geo-marketing is one of those cloud/web mapping applications utilized by businesses all across the digital sphere, usually by marketing managers and staff in organizations of all sizes and profiles. If you are doing anything marketing related, you know that knowing a perfect location for placing a billboard, pitching your tent or opening a new shop or company branch is one of the key factors contributing to your future success.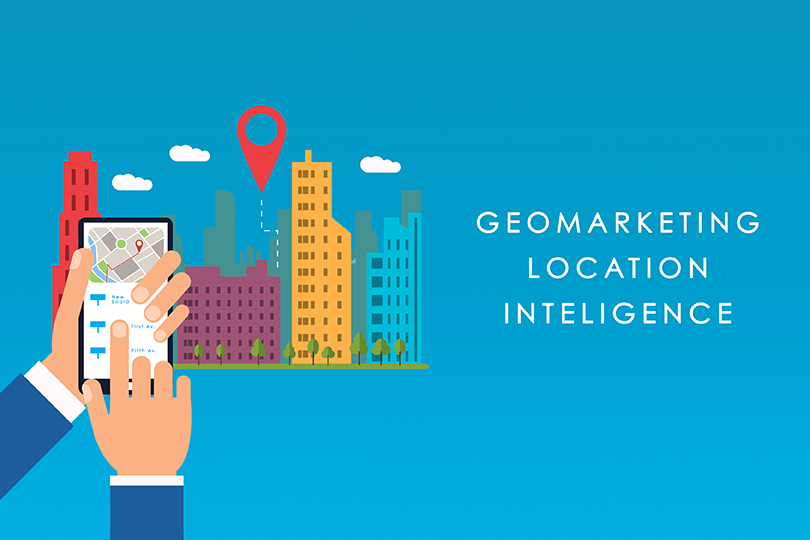 Apart from planning your advertisements and business expansion, location based knowledge can contribute to various aspects of your operations, such as logistics, delivery and distribution zones, determining Wi-Fi zones or dividing sales sectors. This exciting possibility of using latest cloud GIS technology for Geo-Marketing is also utilized by some of our most active users.
That's why we decided to talk with Ahmed Amin, Co-founder and Head of Commercial at FiDA & Co. Studios [F&CS] about his experience with GIS Cloud apps for his marketing activities. F&CS is a Media Intelligence and Out of Home (OOH) advertising agency based in Cairo, Egypt that provides customized solutions utilizing advanced technologies to assist their clients achieving their targets and ensure proper exposure, and to reach the marketing positioning through benchmarking their clients OOH advertising network vs competitors. Their focus is on strategic marketing, audit and compliance solutions for their clients based on an in-depth analysis of their activities.
Geolocation Tools in the Marketing Sphere
FiDA & Co. Studios [F&CS] have been working with GIS Cloud since May 2014, collecting, visualizing and analyzing their client's assets in real time. Their data collection team covered the country nationwide to ensure and deliver a complete data visualization at high accuracy for their clients.
So, what were the main challenges in establishing a Geo-Marketing service?
Knowing that visualization and location awareness is the essential tool for planning marketing activities throughout the country, Ahmed Amin and his team wanted to create an easy-to-use visualization, analytics, and reporting tool. This tool would enable their clients to monitor the performance of their outdoor billboard campaigns or track and locate their retail, merchandising and events in real time.
Considering rapidly changing environment conditioning the marketing activities and abundance of new technologies, they wanted to stay on top of their game making the most of the cutting-edge technologies in the cloud. What they needed was a real-time app suited for marketers of all profiles. Many people in digital business are easily turned off by a difficult onboarding process, additional and unexpected costs, as well as unintuitive user interface and unresponsive apps not suited for mobile that is unavoidable at the fast pace of the industry. Real-time data collection was an absolute requirement for a successful campaign that depends on a location.
So, what was the solution?
FiDA & Co. Studios [F&CS] have created TrackMe – Egypt, the first and the only OOH (Out of Home) Geo based service provider within the region, built on GIS Cloud platform and integrated with additional analytics solution. This app was designed for geolocation and tracking of billboards, outdoor signages, retail, and other types of assets in real time. In the words of Ahmed Amin:
Whether our clients need to monitor the performance of their outdoor billboard campaigns or geo locate their retail, we help them to monitor all points in real-time so that they could be able to take prompt actions at ease, if required.
F&CS solutions are available for different sectors such as telecoms, FCMG (Fast-moving consumer goods), real estate developers, banking, automotive, NGO's and governments. Today, their daily operations are based on grid matrix system that enables their clients to plan their campaigns taking into account their budget, geographic distribution, and other relevant factors. This system was built on top of GIS Cloud data collection and mapping platform.
Cloud GIS technology provided an opportunity for F&CS to keep up with the speed of industry because it allows updating maps, working and collaborating with clients in real time. GIS Cloud solution works across all platforms and is perfect for dynamic mobile environment of marketing sphere. Visualization on a map combined with a smoothless data collection proved to be a perfect mix for F&CS.
Efficiency is the key of our successful collaboration with GIS Cloud, providing customised forms, easily manageable apps and high accuracy of data collection.
The main benefits of GIS Cloud, in the words of Ahmed Amin, are a technical support that adds value to the integrated GIS solution, while it is a great tool for non-professional GIS users such as marketers, commercial users, and others. Cost efficiency is another important factor, due to a flexible pricing system and great value for money. For them, GIS Cloud was the optimal solution for creating customized geo-based apps while it provided additional benefits such as device tracking and monitoring capability for data collection field officers.
Applications used:
Interested in GIS Cloud solutions for geomarketing? Contact us here.