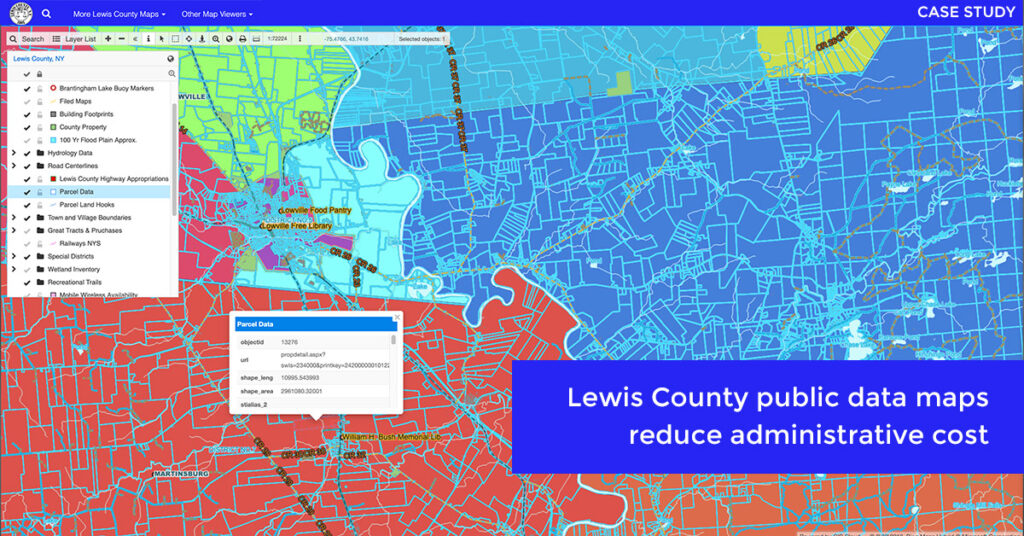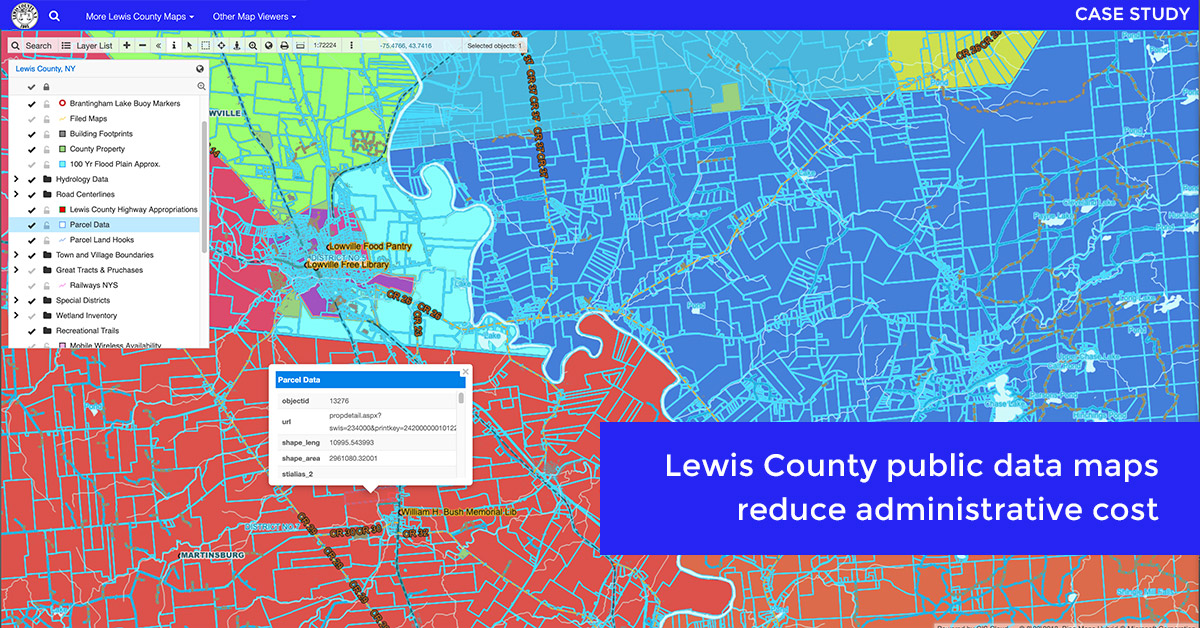 Lewis County is a small community located in the State of New York. Its county officials wanted to create an online mapping system so that the public and businesses get easy access to public data (cadastre, tax maps, utilities, zoning, etc.). The idea was to implement an online solution that would be both affordable and of high quality at the same time. They found both of these values in GIS Cloud along with the WOW factor for the public who can now find all data online without the need to visit the county's office.

We did a short inquiry with Lewis County, asking them about how their workflow improved since using GIS Cloud apps. Following their remarks, we will tell you a story about this successful collaboration.
Using Public Maps to Deliver Data to Citizens
For the city management, it was essential to lower the costs of the administration process, as well as for Lewis County, which wanted to advance the existing mapping solution to improve administration. By enabling open access to information for the public, like cadastre and utilities, they had both reduced expenditure and improved the complete administrative process.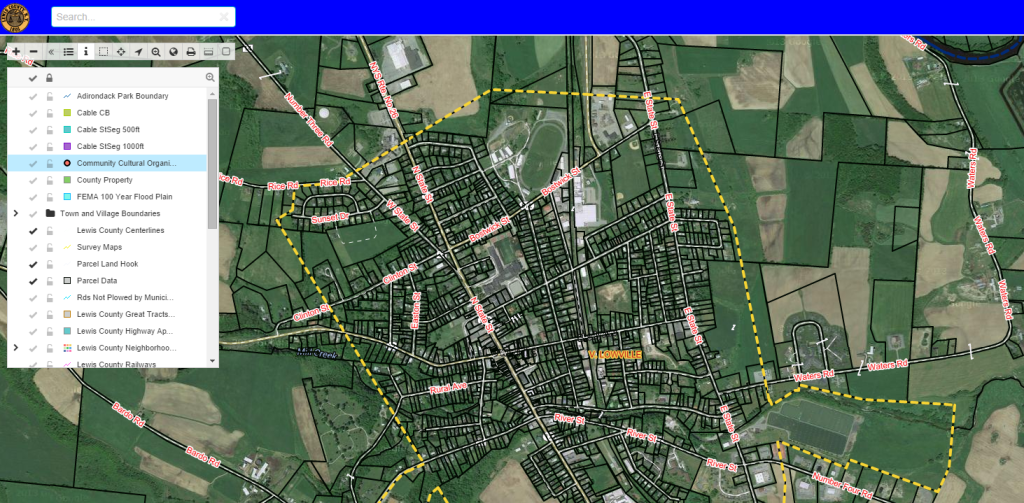 Explore the interactive map portal here.

The main objective was to enable data collecting for county employees. Primarily, they needed an easy-to-use data collection application. Secondly, the existing software solutions didn't offer them the ability to cooperate on maps while in the field.

And finally, they needed an interactive map portal to display multiple layers for various purposes, like zoning, wetlands, mobile railways and other utilities. You can view the Lewis County portal here.

In short, Lewis County wanted a software tool to help them with:
easing the administration process and lowering the costs

providing an easy-to-use data collection tool to improve the workflow

ability to collaborate on the map

having an online map open to the public

with a minimum cost

ability to add a large amount of data to the map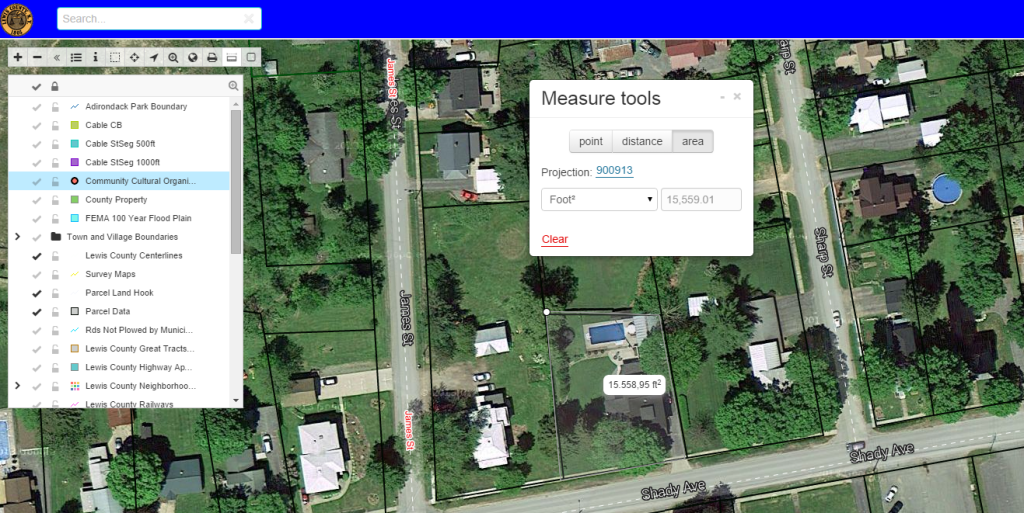 The interactive map portal you can view here

"We have replaced an outdated mapping software with GIS Cloud. Not only does GIS Cloud have up to date aerial imagery and many formats to choose from but you can also bring your data and in large volume as well." – Lewis County
The GIS Cloud Mapping Solution
GIS Cloud provided a software solution for Lewis County which included Mobile Data Collection, GIS Cloud Publisher for ArcMap, Map Editor and Map Portal.

Here are some insights about our software solution from Lewis Country:

data collection

solution for a

better workflow

:
"Collected field data is automatically uploaded into the cloud. It makes it very easy to add data points on site and provides us with a continuous workflow in the field and office."

integration

with other software and data formats:
"Using the GIS Cloud Publisher extension is an easy way to maintain the Lewis County NY cloud map when editing on other software platforms."

excellent

collaboration and sharing

tool:
"Another great thing is collaborating and sharing private maps in the Map Editor with others before they are published to a public map for everyone to view. It's efficient because we don't have to print out a dozen maps for each person."

data publishing solution for

public use and community engagement

:
"With GIS Cloud Map Portal, the public can customize their maps by a mouse click. County employees can utilize the private maps and data collecting to streamline their daily routines."

"No longer do taxpayers have to go to our office and gather data for their property or pay for a tax map that is not customized for their needs."

Interested in GIS Cloud mapping solutions? Try out the 30-day free trial or contact our sales consultants and schedule a live demo.