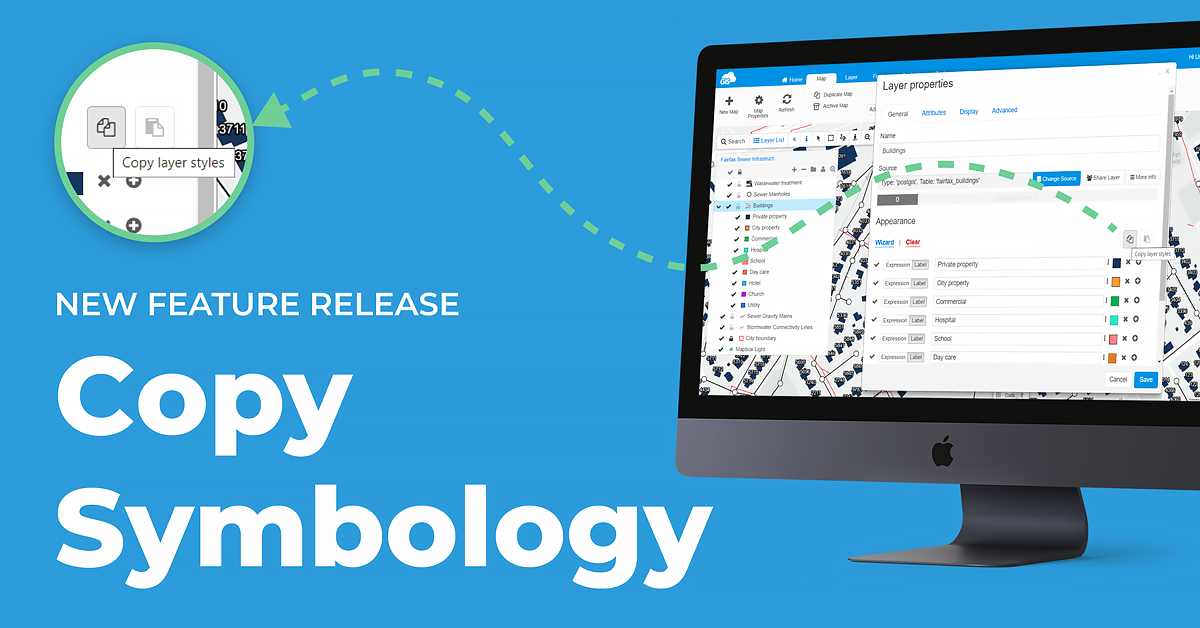 When it comes to data visualization, we can all agree that it takes a while to classify the data just the way you want it.

Don't get us wrong, this is an essential part if you want to get the most out of your maps and make them more presentable to the others who will be viewing them. But this doesn't mean that you have the time and resources to re-do this on every layer on your map, or maybe even on multiple maps.

For that purpose, we have developed a great new feature that will help you copy the style from one layer to another in a matter of seconds. Check out our quick video and learn how to improve your mapping skills now:


For a step-by-step guide, make sure to visit our manual here.

As always, we would be happy to hear from you, so feel free to send us an email at info@giscloud.com and we can help you with data visualization in your projects as well.

In the meantime, try some data visualization options yourself by signing in, or if you already haven't, create your account and start using GIS Cloud today!