GIS Cloud solutions will be showcased at the Expo Seguridad in Santiago de Chile (October 23 to October 25).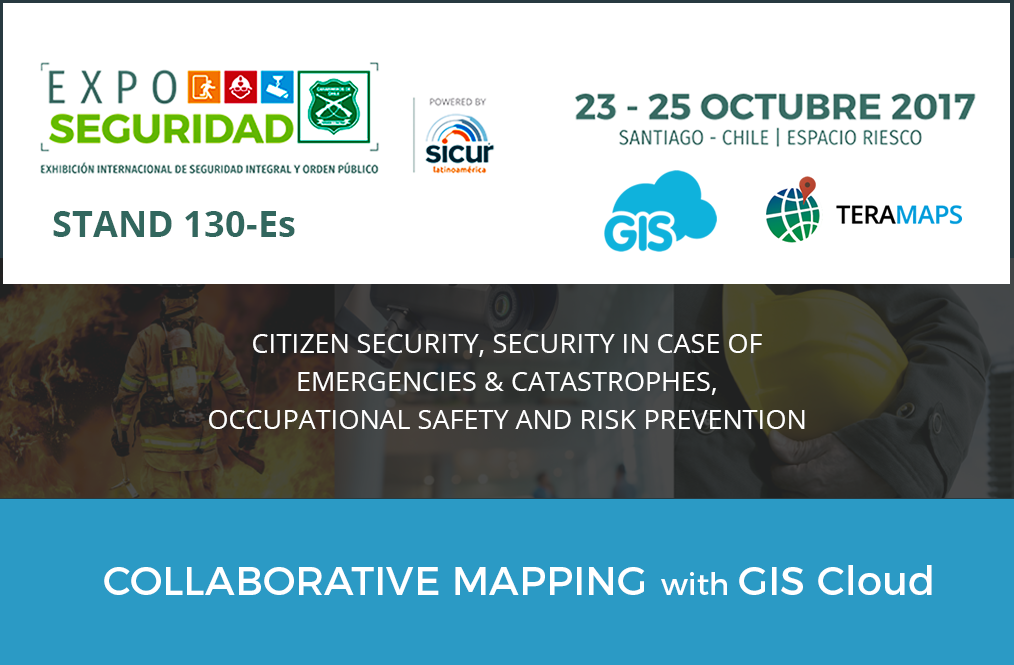 Expo Seguridad is one of the most comprehensive exhibitions for suppliers that offer products, technology, equipment and services for Civil Security, Security for Emergencies and Disasters, and Labor Security in Chile. The expo is organized by the Carabineros de Chile (Police of Chile) and FISA. The event will include an international conference on comprehensive security, business round tables, workshops, technical lectures, demonstrations, and exercises.
Teramaps, GIS Cloud's official partner for Chile, Colombia, and Peru, will showcase GIS Cloud solutions at booth 130-ES, where the attendees will be able to view a dem of GIS Cloud products and get brochures and information about our newest developments. The event venue is Espacio Riesco, Santiago de Chile.
At the event, GIS Cloud will also be showcased in the presentation of the Carabineros de Chile's crime visualization project "Plan Quadrant 2.0". In this project, the Carabineros de Chile used GIS Cloud to visualize crimes on a map, which enabled the municipalities of Chile to visualize and better understand their crime data and do spatial analysis.
You can find out more about this project in our recent use case.