GIS Cloud solutions will be showcased at Kortdage 2017 Conference in Aalborg, Denmark (November 8 to November 10).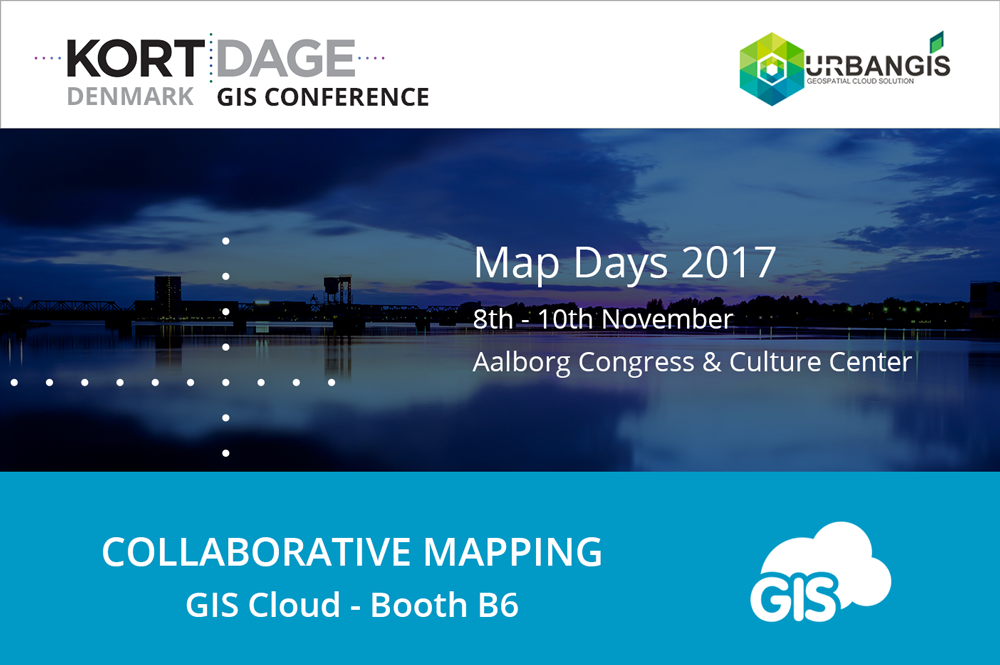 Kortdage, or "Map Days" 2017 is the annual national GIS Conference in Denmark, organized by Geoforum Danmark. The event gathers up to 700 attendees, discussing the latest developments and research as well as national strategic use of geospatial information and technologies in Denmark.
The conference language is Danish but Norwegian, Swedish, and English are also commonly used among visitors and participants. Over time, Kortdage has become the central meeting point for the exchange of experience, knowledge and networking in the field of GIS in Denmark, while also involving other countries in the region such as Norway and Sweden.
Our partners for Denmark, UrbanGIS, will showcase GIS Cloud solutions during the exhibition at stand B6. Visit them to learn more about our newest developments such as Crowdsourcing solution, see a demo, and get advice on how to set up the best possible workflow for your organization using GIS Cloud.
Interested in getting more updates from GIS Cloud? Follow us on Twitter, Facebook, and LinkedIn.