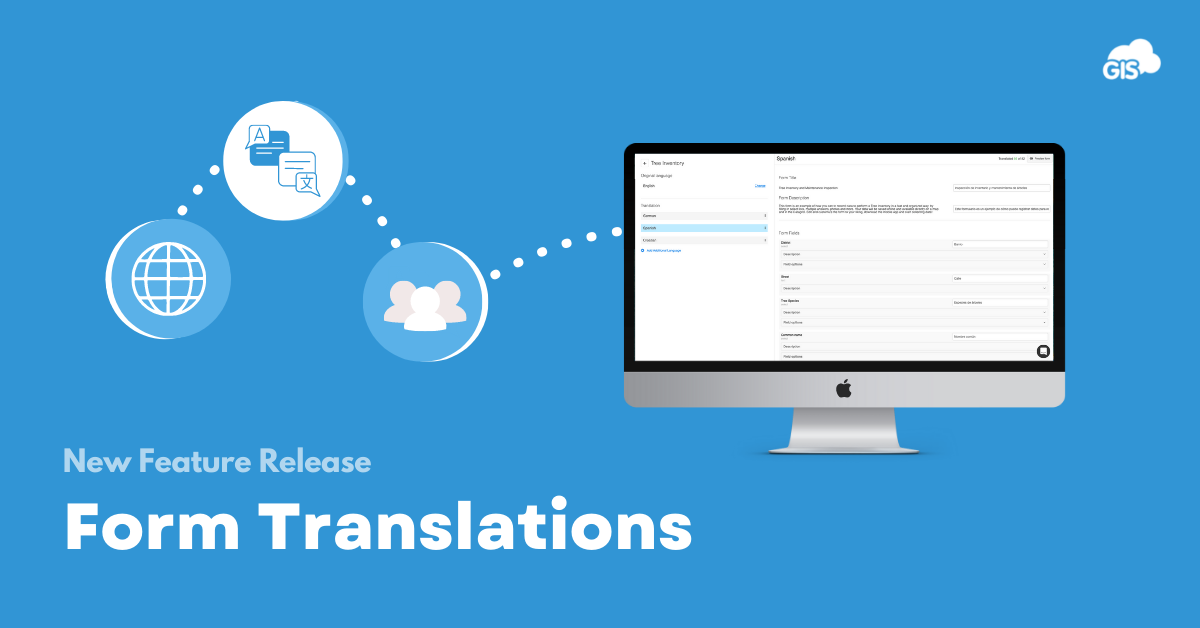 One of the great things about data collection projects in GIS Cloud is that you can fully customise them to suit your needs. This also means that you can create projects in any language you want by simply defining the field names or any preexisting values in the language of your choice!
We're excited to announce our newest feature that takes this flexibility further – form translations! If you want to translate your new or existing forms, this feature will help you quickly set this up. Form translations allow you to define the original form language and then add any number of additional translations for the same form. You no longer need to have duplicate forms in different languages or use complicated setups. The form's language will automatically be chosen for you based on the language settings in the Mobile Data Collection app or the device itself.
If you're working in a multilingual environment, this allows you to work with users with different language preferences with more ease on the same project, so give this option a go to streamline your data collection translations!
Did you know that GIS Cloud apps are already translated into 15 different languages?
GIS Cloud users come from all over the world and speak a wide range of languages. We wanted to ensure everyone can easily use our applications regardless of their native language, so our desktop apps have already been translated to languages such as Spanish, Portuguese, German or Swedish, among others, and our Mobile Data Collection app to French, Croatian and Japanese, along with the standard English.
We're happy to continue expanding this ever-growing list, so if there's a particular language you'd like to see GIS Cloud translated into, feel free to reach out to us!
As always, we look forward to hearing your thoughts on our newest features so get in touch by sending us an email at info@giscloud.com, and if you haven't already, create your account and start your free 14-day trial!