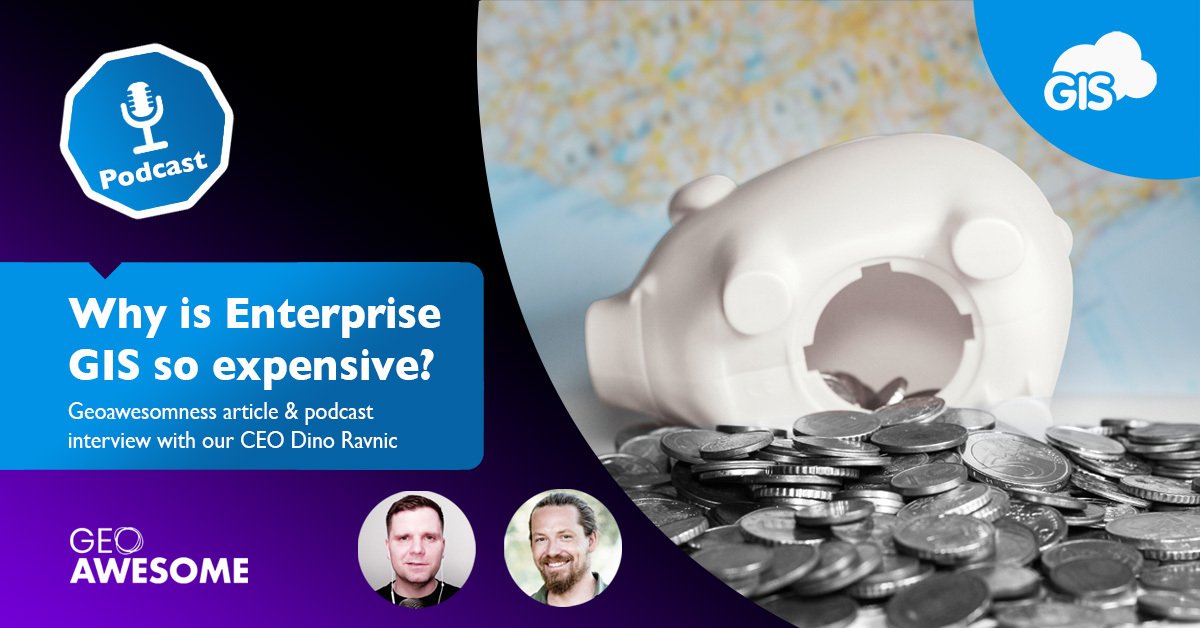 Geoawesomeness posted an interesting article exploring the costs of GIS solutions.

The article explores the pricing model of legacy GIS companies and the challenges of implementing open-source GIS tools at scale. It also highlights the trend towards hybrid open-source solutions, such as QGIS for desktop processing and startups like GIS Cloud or Mapbox for cloud and server collaboration.

Many organizations around the world rely on legacy GIS software. They are ingrained into their company's operations and workflows. Over the years, the prices of these legacy GIS softwares have skyrocketed.

Some customers are forced to pay for the software and other features separately. The software license only gets you the basic software. If you want access to online GIS Solutions, software updates, or technical support, you will be forced to pay for an additional license.

Be sure to check out the article and see how they think a solution like GIS Cloud fits in their proposed hybrid model.

Additionally, check out the podcast below, where Aleks Buczokowski from Geoawesomness had the pleasure to discuss with our CEO & founder, Dino Ravnić, why enterprise GIS is that expensive and the options to make it more affordable.



Sign up for a free 14 day trial, and one of our brilliant solutions consultants will reach out and see how they can assist you in upgrading your GIS system and bringing your company's GIS cost down!