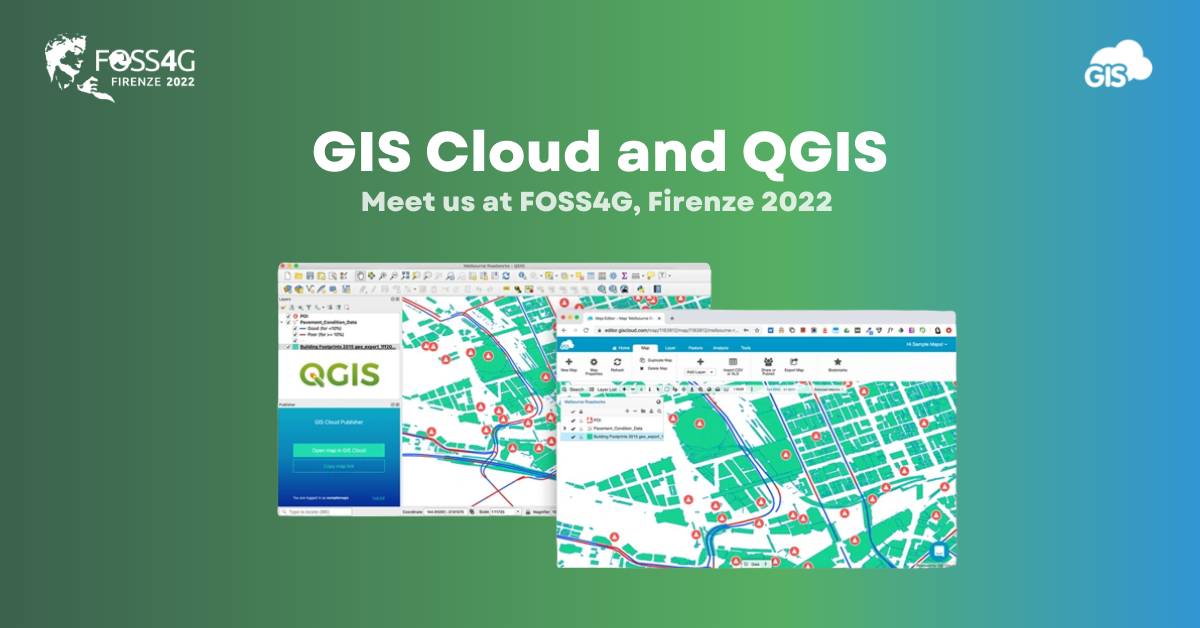 Two years ago, we presented a new plugin on our platform that allows users to transfer and edit maps from QGIS to GIS Cloud, giving you the best of both worlds. With GIS Could publisher for QGIS, you can transfer and update maps or even specific layers effortlessly, making it a single-click solution for sharing data from the most prominent open-source desktop GIS software.

After transferring a map or a layer from QGIS onto GIS Cloud, our software enables you to quickly share the data privately or publicly and collect specific data from the field in real time. This creates a multi-purpose tool built on two leading GIS platforms that can easily be applied in any industry. Any information you'll need about how to implement QGIS maps, layers, and other features in GIS Cloud you can find in this step-by-step guide.

If you haven't already tried it out, create your GIS Cloud account, find the GIS Cloud publisher in QGIS plugins and install it for free. Also, you can sign up for a 14-day trial and learn more about other GIS Cloud apps and features.

However, if you've already tried this plugin and have some thoughts or suggestions, don't hesitate to contact us at hello@giscloud.com.

Furthermore, we are happy to announce that the GIS Cloud team will participate in the FOSS4G conference this year in Firenze, Italy. FOSS4G is the most important annual global event focused on Free and Open Source Software for Geospatial, organized by OSGeo.

We're looking forward to getting in touch with anyone who wants to connect, so feel free to reach us at info@giscloud.com.