Watershed management is one of those topics that come up in the public discourse usually in case of natural occurrences and disasters such as floods, droughts, problems with a water supply or the infrastructure.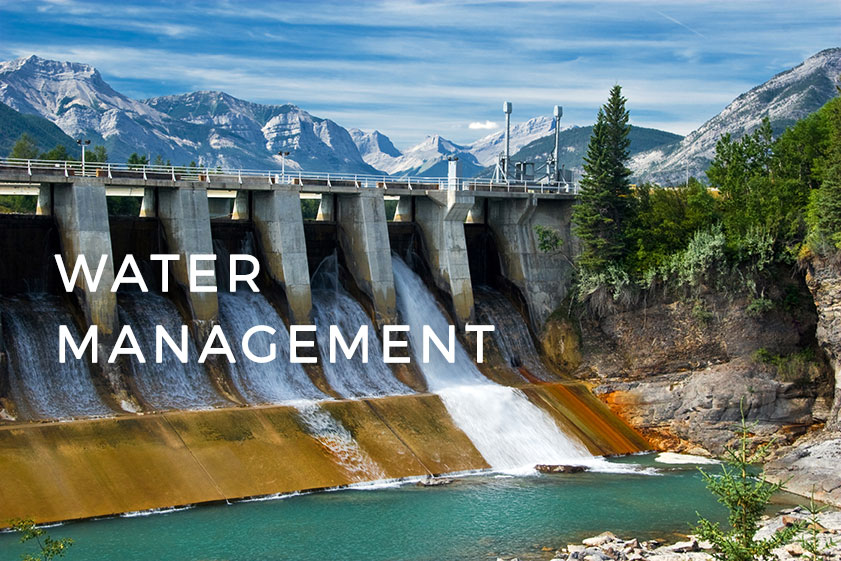 Recent problems with the Oroville Dam in California, where the heavy rain was a cause for concern in case of a structure collapse that could lead to severe flooding indicate that the public isn't always aware of the parts of infrastructure crucial for both their safety and the economy.

Nevertheless, watershed management and environmental experts, among others, monitor watersheds and water infrastructure on a regular basis. A very common and useful watershed mapping tool for managing and monitoring is GIS. There are various uses of GIS in watershed management, most obvious being the spatial visualization as a crucial element for understanding the environment, but also for project planning and analysis. Using GIS for watershed analysis is also an important element that enables additional insight. Since GIS was first introduced in the hydrology and watershed management, a lot has changed.

Instead of locking a large amount of watershed GIS data in spatial formats on our desktop computers, nowadays we can monitor and update the situation in real time. It also means that a lot of people can access maps, use them to inform themselves, provide help or plan for water conservation and other activities. The essential shift that happened was a transition from desktop to cloud GIS solutions, that enabled real-time collaboration between various stakeholders. The use of web and mobile GIS extends from data collection, to visualization, analysis and sharing data with colleagues and the public.

Let's go through just a few of the potential uses of Cloud GIS in watershed management.
Watershed mapping and environmental monitoring
Web maps are essential for environmental monitoring because they are easily accessible by anyone looking for an insight into the real-time situation in the field. Mobile Data Collection App comes in play as a powerful tool for watershed mapping and creating a watershed topographic map. It enables a large number of field workers to map the watershed using only their smartphones.

We have an example of Mobile Data Collection utilization for planning a cleanup event with the local community, that can save a lot of time and increase efficiency when coordinating with volunteers. Orange County, California had one such event, where cloud GIS proved itself as a perfect tool for optimizing the effectiveness of volunteer cleanups. For more info about how it was done, click here.
Watershed Risk Management
In the case of droughts, floods and other catastrophic events, having an insight into spatial visualizations can play a crucial role in saving time and lives as well as informing citizens and volunteers.

One such example is the Map of the Flood Risk Probability in Croatia, where the citizens can get the info about the risk of floods in their local area together with the location of the crucial parts of the infrastructure (hospitals, education facilities…), types of land, etc.
Engaging citizens to save water
Another successful example of utilizing web GIS for sustainable watershed management and engaging the local community also comes from Orange County, California. They used GIS Cloud for monitoring rainfall and engaging citizens into an initiative to save water and to learn how to use it more sustainably.

To learn more, check out the use case, or an interview with Sharp Grant from the Orange County Watersheds GIS Department.
Bringing it All Together
The value of real-time insight and collaboration on spatial data in the context of watershed management cannot be overemphasized. It aims to monitor, plan, implement and improve various processes connected to the water supply, water quality, drainage, stormwater, water rights and the use of water resources of a particular area. The stakeholders included in these processes are local government and land use agencies, surveyors, environmental experts, citizens, landowners and businesses.

Web GIS enables all of them to collaborate and make use of spatial data in a way it was not possible before. It improves not only decision-making and field collaboration in cases of natural disasters, but also every step of the workflow in watershed management, from data collection to sharing the info with the public, and the automation of the entire process.

Interested in learning more about GIS for Watershed and Water Resource Management? Watch this webinar or contact our consultants.