After a very successful GeoMeetup series in 2017, we're entering the new year full of optimism and enthusiasm!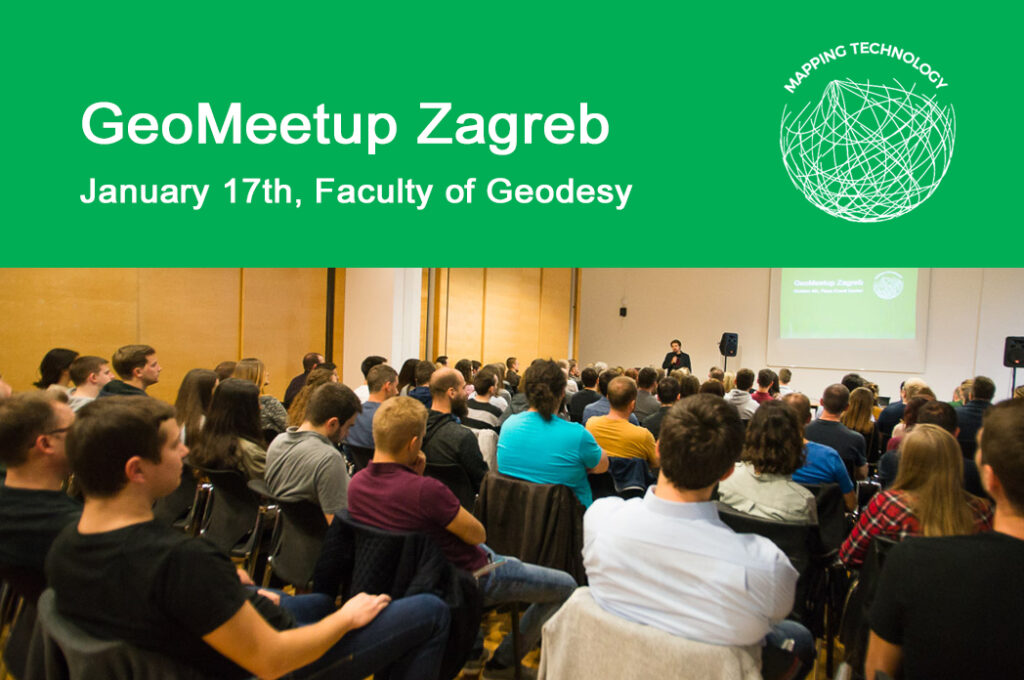 With your great support and interest, the GeoMeetup platform is growing in numbers and quality of the program. Our goal for 2018 is to position the platform as a central place for gathering experts, companies, and individuals in the GEO industry. For that matter, we are planning to introduce some novelties. In addition to classic lectures, we look forward to exploring the community's interest in organizing workshops and forums on various topics. The GeoMeetup platform is constantly looking for new lecturers, so we encourage you to apply by filling out the form.
In the last GeoMeetup, we had a chance to listen to Alen Berta who held a lecture on the 'Sentinel2 multispectral satellite images and their application in the fields of agriculture, forestry, and ecology'. Andrija Antolović gave a talk on the 'National Protection and Rescue Directorate GIS system – Fire and explosion hazards mapping in the Republic of Croatia'. The presentations are online and available for download at this link.
Agenda for the GeoMeetup in January 2018
Join us at the next GeoMeetup meeting organized by GIS Cloud, sponsored by GDi GIS Data. At the Faculty of Geodesy on Wednesday, January 17, 2018, at 18 PM. Participation in the event is free, but a registration is required on the link.
Opening lecturer in 2018 is Tomislav Tesla from GDi GIS Data, who will hold a lecture on 'ArcGIS Platform in Action'. In addition to the lecture, Tomislav has prepared a challenge where you have a chance to win a valuable prize. Read more information about the challenge on the GeoMeetup event.
The second lecturer is Mario Miller, a professor at the Faculty of Geodesy (University of Zagreb), who is going to share with us the principles of management, preparation, analysis and pre-processing of spatial data. He is going to tell us more on how to validate the accuracy of the data and how to prepare a database for further analysis, in a lecture 'Traffic Accident Database – Do's and Don'ts'
Register for the GeoMeetup Zagreb event here.