Dear GIS Cloud Community,
Do you want to unlock your data from your desktop environment?
Set your data free and allow your viewers to search, visualize and explore media enriched data with just one click.
We would like to present you a solution for publishing your data from the desktop to the cloud.
Data publishing solution enables you to publish your data from desktop to web & mobile devices and allows your internal and/or public viewers to navigate and explore your maps today.
It's easy to get started with GC Data Publishing Solution.
Request a trial today!

For example you can easily start by publishing your Arcmap projects to cloud with the ArcMap Publisher Extension which allows you to upload data, symbology, layer structure and spatial references with a single click. Of course, you can manually upload your vector and raster data in various formats like Mapinfo, kml, csv, geotiff and many more.


Publish your data from your desktop solutions to the cloud in 3 steps
After you've published your data into the GIS Cloud, it is time to have fun with it. Make changes in your existing data, create new, author and share your data and maps in Map Editor. Our fastest map engine along with thematic map wizards and powerful label management enable you to create visually attractive, fast and responsive maps.
Make your mapping effort a collaborative tool between departments, you and public. Use Map Portal to make an interactive tool for your users, so they can visualize, export and publish geospatial data. Enrich your data with different types of media and watch videos, photos and URL-s directly in the app.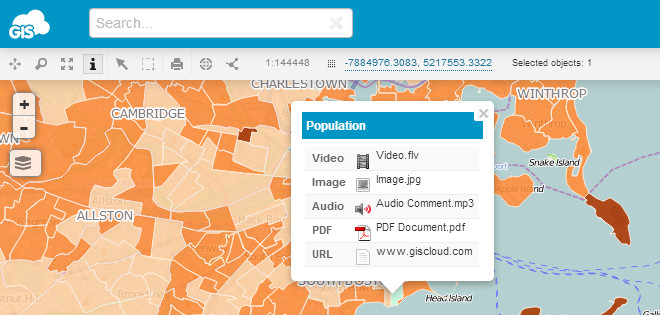 Interactive result of your mapping effort
Click here to get started with GC Data Publishing Solution today.
Stay tuned for GC Data Publishing Solution case study: City of Canton
Read more about how Orange County deployed data publishing solution.