One of the latest features we have released is the connection to an outside PostgreSQL database. What is so great about this feature is that you can use data directly in GIS Cloud, without the need to upload or import it into GIS Cloud. Allow external connections to the database, create a new connection, set database settings to establish the connection, and you're ready to create maps. It is simple as that.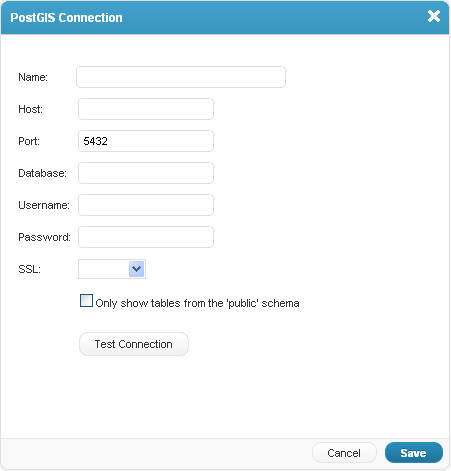 The first step you could make is to take a glance at our user manual and briefly introduce yourself to this feature.
Once the connection is created you can start adding data to a map. When accessing PostGIS data source select your new connection from the dropdown menu. You will now have access to a list of data tables that can be loaded directly to GIS Cloud as layers. These initial steps might take a while, depending on the size of a table and connection speed, but when data loads it will work as if it were stored in GIS Cloud.
We are sure one of the thoughts that crossed your mind is security. We use SSL encryption and you can rest assured your data is safe. To set SSL secure connection just remember to allow it when creating a new connection.
This is a new feature and as always we're quite interested in hearing your congrats, criticisms, and suggestions on how to improve. So feel free to drop us a line with your thoughts.
Enjoy making amazing maps 🙂