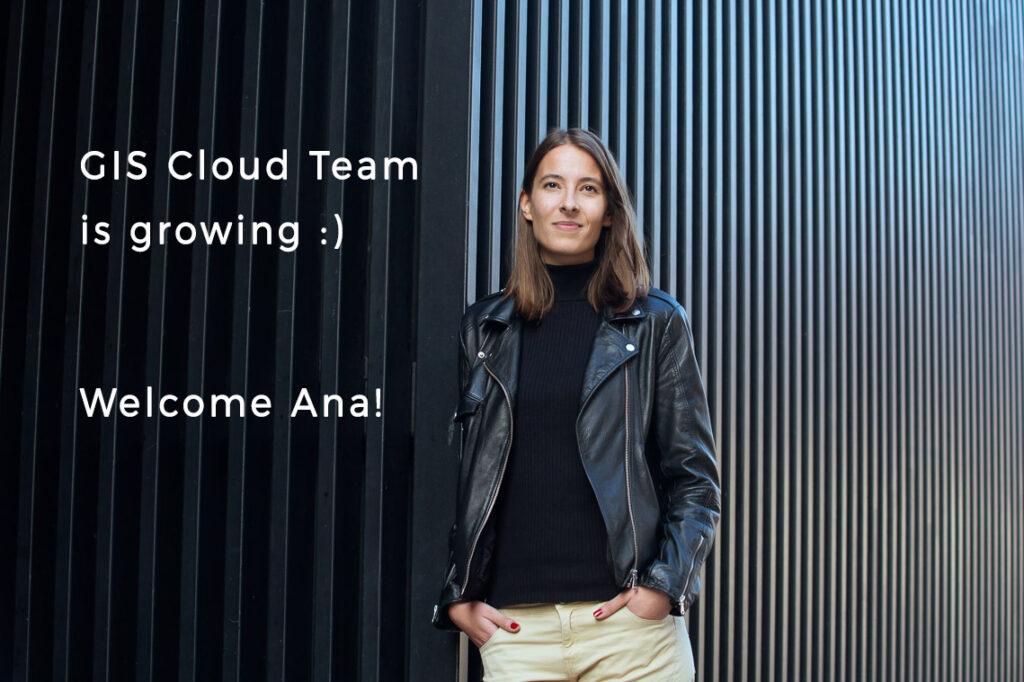 The end of the year has brought many outstanding people to the GIS Cloud Team, the most recent being Mario who joined our Backend Development. Meanwhile, our Frontend Development team also got a new member whom we are thrilled to introduce – Ana Babić.
Ana doesn't recall the exact point in time when she decided to take on programming, but there were certainly predispositions for this career before she decided to study at the Faculty of Electrical Engineering, where she finished a Master's degree in Split, Croatia. Eagerness to learn and affinity for the newest technologies played a role in her career choice, which was further strengthened by her completion of a programming internship during her time at the faculty as a student.
Later she moved to Zagreb, where she got a chance to develop her professional skills as well as work on personal growth and interests. Ana's first job was in an IT company where she found her calling as a part of the ReactJS frontend team. This provided her a very good background to continue working in the frontend realm, with skills that will be an excellent addition to GIS Cloud's frontend development, combining technologies she knows well with new challenges.
Ana's outgoing nature and friendliness make her a great addition to the GIS Cloud team both during and after work hours. Her determination and resourcefulness in dealing with professional challenges are a great fit for the team as independence and flexibility are some of the key values emphasized in the GIS Cloud company culture.
During off-hours, Ana enjoys watching movies, playing guitar, listening to a wide range of music, or simply having a beer and watching a game, especially when her favorite club, Hajduk is playing.
Welcome, Ana!
For more information on the GIS Cloud team, check out our Careers and Team Pages.