This year's INTERGEO in Berlin, which took place at the HINTE Messe from 26 to 28 September 2017, was very successful for our team exhibiting at Booth B5.027. Aside from the fair, we also held a free workshop in Berlin.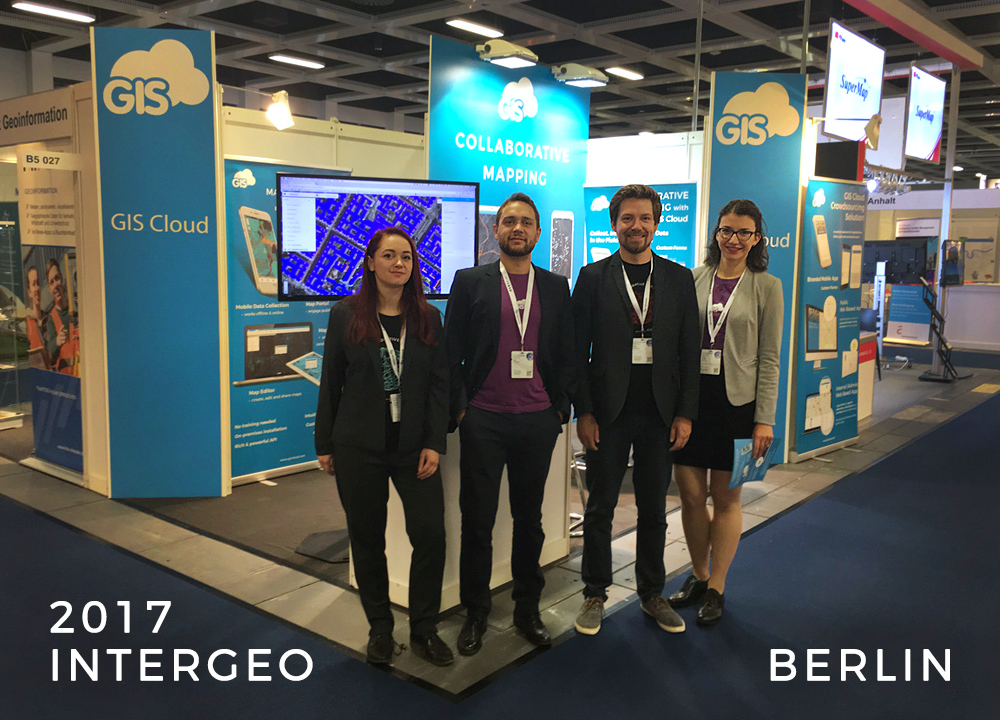 With the motto "Knowledge and action for planet Earth", the event gathered more than 17.000 geo technology professionals from all around the world. For our team, this was a great opportunity to showcase our latest developments and get useful feedback directly from the community, as well as meet with existing and future clients and partners.
Apart from activities at the booth in Hall 5, where we handed out brochures, pens, and most importantly – candy, we also took part in the Smart Cities Forum, where our Business Development Manager Igor Farkaš held a talk titled "Smart Workflows Powered by Collaborative Mapping."

Some of the hot topics at the Smart Cities Forum included using geotechnologies in city planning, digitalization in city services, traffic management and transportation and others. We were happy to see that the growing GIS industry is starting to recognize the importance of a collaborative approach when it comes to making the best use of geodata for smart cities and organizations.
This year, there were even more attendees at INTERGEO than in the previous year, and this shows that the geo community is growing stronger and more connected than ever, with cutting-edge technologies helping fuel that growth. We were extremely pleased to see that a lot of visitors took an interest in GIS Cloud solutions, which means that we had our hands full almost all the time. Thanks to all who stopped by our stand. The organization of the conference was efficient, bringing together so many people and offering a lot of side-events.
During our stay in Berlin, we also decided to offer a free workshop for our community. The workshop was held on October 28th, and we received excellent feedback from the attendees, who had a chance to learn more about setting up effective workflows in GIS Cloud in the casual atmosphere of a co-working space. Thanks to all who participated in the workshop.

Next year, INTERGEO will be held in Frankfurt, from 16-18 October. We are already looking forward to the event in 2018, with a hope that there will be even more visitors and happenings.
For more news from GIS Cloud, follow us on Twitter, Facebook, and LinkedIn.