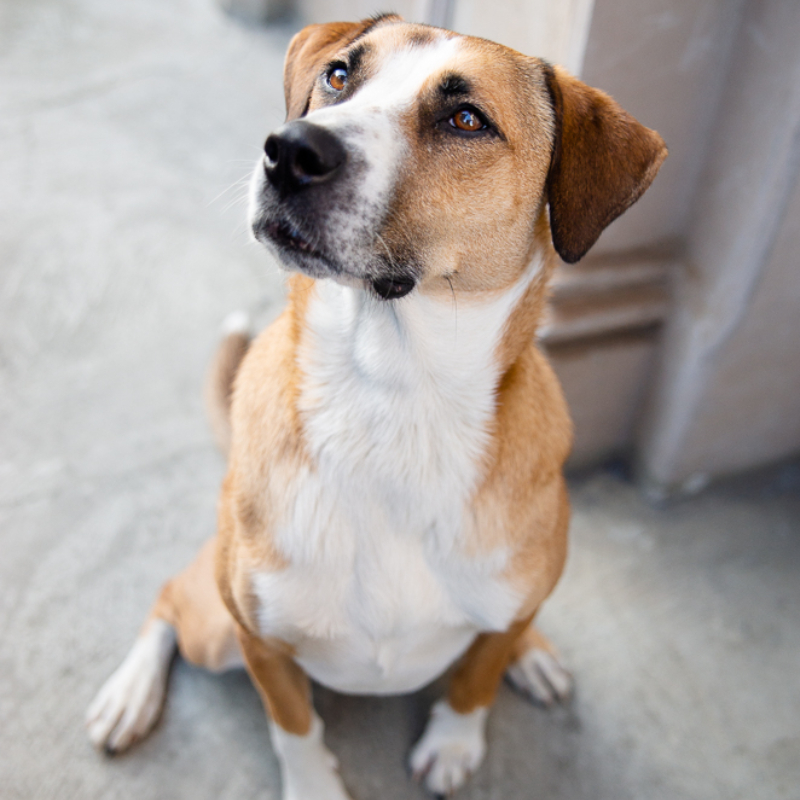 Sparky
Junior DevOps Consultant
Sparky, our Junior DevOps Consultant, is probably the friendliest four-legged GIS Cloud employee, which anyone who comes to the office can confirm as he'll happily greet you as soon as he sees you!
Previously considered a mystery dog, Sparky is actually an American Pit Bull Terrier/Collie/ German Shepherd Dog/English Cocker Spaniel/Siberian Husky mix. This wide range of breeds is also reflected in the wide variety of his favourite pastimes – as a true adventurer, he enjoys hiking, long walks, swimming, playing with other dogs (and cats!) but he's happiest when he sees a hedgehog. What can you say, they're just the best!
When working, either at home or at the office, he'll support the DevOps team with the best ideas when needed, but he'll probably sleep throughout most of the day so if you need his advice, it's best to bring treats – there's nothing he wouldn't do for them.