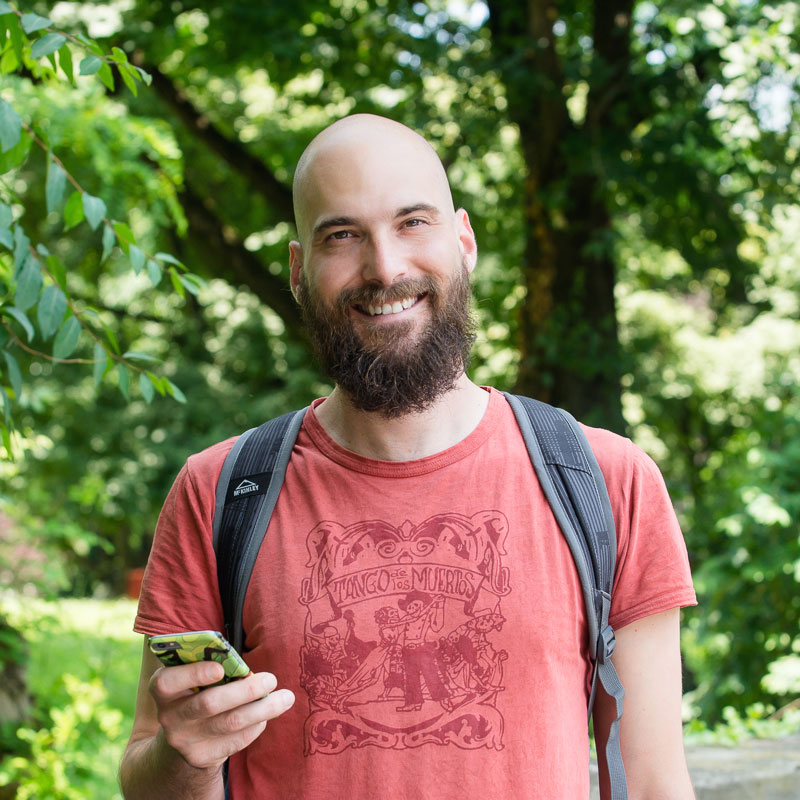 Nenad Filipović
VP of Engineering
Nenad is a jack-of-all-trades and takes part in pretty much anything development-related in GIS Cloud, even though he believes that his time is best spent on the mobile apps development, front-end, and general architecture.
He started working with GIS Cloud in the early days and become one of the key members of the development team, who dedicated a lot of his time and energy to the adventure of building GIS Cloud platform and apps. His main responsibility is the development of one of our flagship products – Mobile Data Collection, as well as other mobile applications like Map Viewer. Neno's previous expertise in working with geo technology and excellent development skills significantly contributed to the overall feel of the platform. He is always in pursuit of new knowledge, techniques or design solutions, constantly trying to get our product to a new level.
Nenad is an outdoor enthusiast, spending a lot of time travelling, cycling and hiking, committed to exploring new things, from various mobile apps to the exotic cuisine. His open-mindedness, curiosity, and wits made him a great debate partner when talking about anything from the new technologies and design to the varieties of beer production. Also, he makes great coffee and doesn't hesitate to share it with his colleagues.