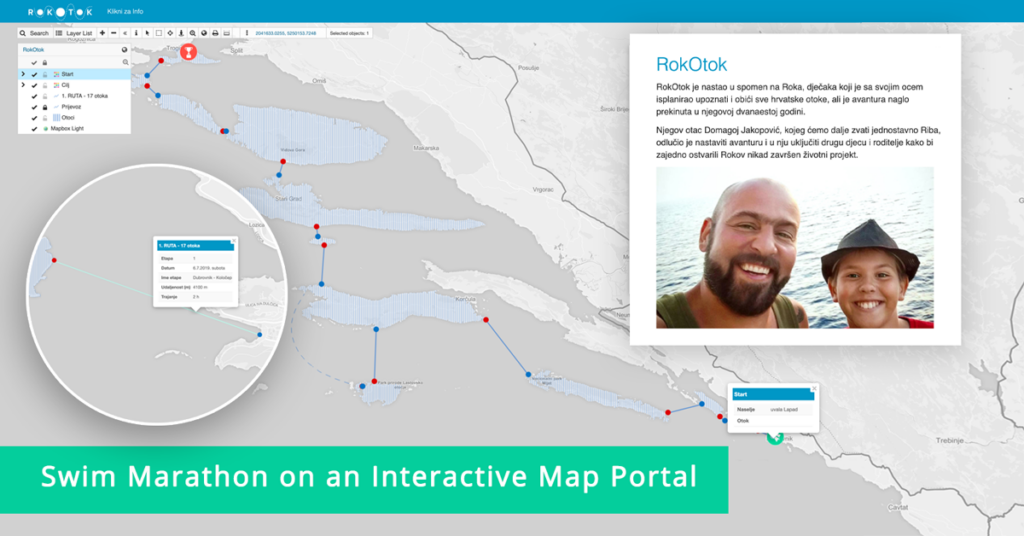 Our partners Smart Cloud are supporting a swim marathon by tracking activities via an interactive map portal. The marathon is taking place around the archipelago in southern Croatia. Read more about the project and the maps we created.

The marathon is organized by Domagoj Jakopović 'Ribafish', known to the public as a gourmand, journalist, professor, traveler, entertainer, editor, swimmer, and and many other things. In his long and rich career, he worked for a number of media outlets. Despite his successful career, in 2018 he has lost the most important thing in his life – his only child Rok. As a dedication to the recently deceased son, he decided to launch the project RokOtok, with the aim of promoting healthy lifestyles and encouraging lasting and fruitful communication between children and parents.
The main objective of the project is to connect all of the 50 Croatian inhabited islands with a swim marathon that will last for three seasons. The marathon started on Saturday, July 6, 2019.

The project gathered 35 kids at the start line in Lopud. Initial conquest was 1000 meters long, and it took about 19 minutes for the group to swim across. Kids received presents and had a lot of fun, as well a great experience in nature. The next route started at Koločep. Check out the map to see how far they got until this moment.

Here's a video of Ribafish conquering the island Mljet:
To support the project, we teamed up with our Croatian partners Smart Cloud to create an interactive online map portal. The portal features all the routes of the swimming marathon with a description of the project where important notices can be added.
The green icon indicates the start from the Lapad bay, and by clicking on the route lines, you can find details of each swimming route, such as the date of crossing the route, the duration of swimming and mileage. We plan to add photos of Ribafish and other participants and update the map in real-time.

The project was created with the GIS Cloud Map Portal, a user-friendly application that gives you an overview of your mapping effort and is a friendly way of displaying data to the public. It is an affordable solution as it reduces time, effort, paperwork and support costs. Publish interactive maps and allow your viewers to search, visualize and explore media enriched data.

Here's how it looks when creating a GIS Cloud Map Portal with the App Builder: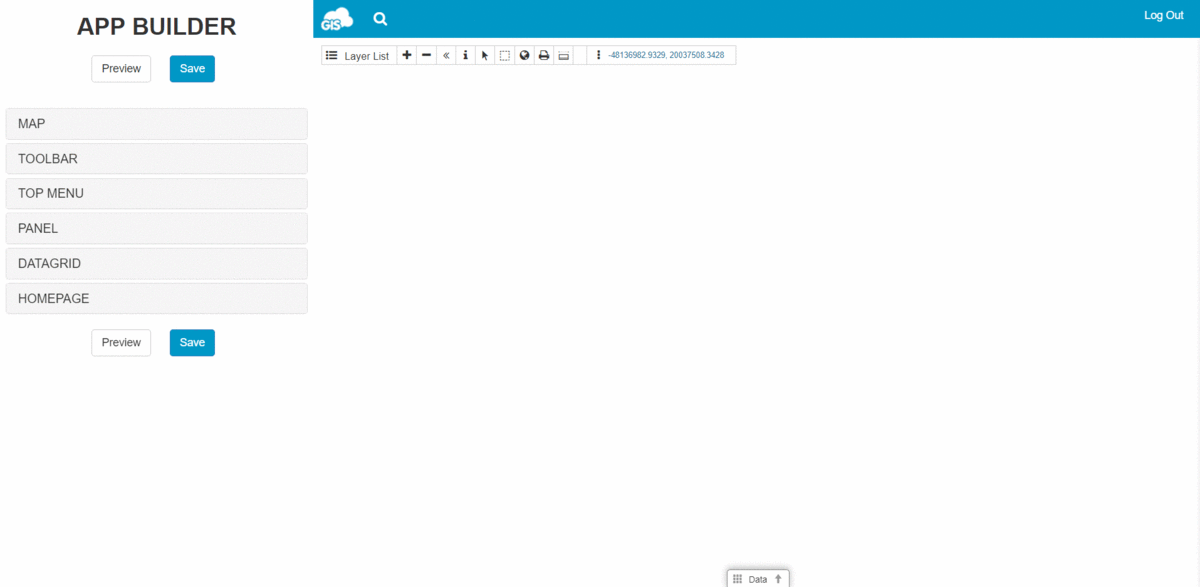 Interested in trying out the Map Portal? Send us a message.