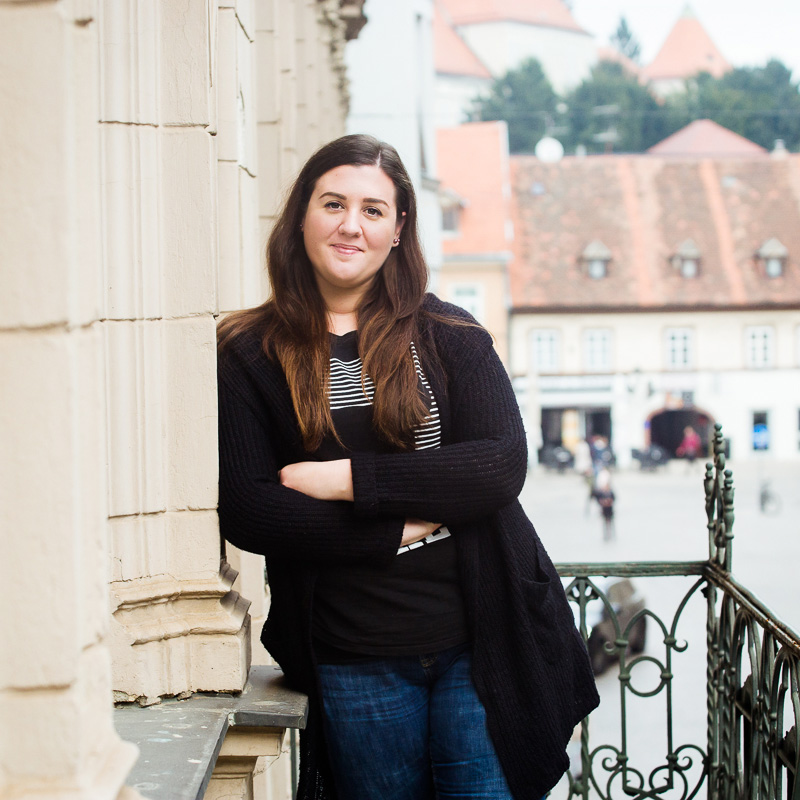 Ana Mihojević
Quality Assurance Manager
Ana is leading our quality assurance team, always keeping a vigilant eye on GIS Cloud apps and platform, making sure that every feature works smoothly.
She is setting up and perfecting the quality assurance process which powers the agility and adaptability of the GIS Cloud platform. Her main responsibility is to make certain that each improvement to the platform is tested before the release, performing manual and automated tests, and maintaining existing testing processes. Ana is also writing tutorials and creating other educational materials to help our users and customers master GIS Cloud apps.
Since early childhood, Ana loved geography and learning about interesting places which eventually lead her to study and graduate with a masters degree in Geography, having a special interest in GIS. We first met her a few years ago through our course for Geography majors and remembered her as the best of her generation to go through the apprentice program.
As a student, Ana used to work in tourism for 5 years during summer, where she learned the importance of location and real-time information. She says it was the connection between geography and IT world what lead her to GIS Cloud, it was a win-win combination.
Even though she enjoys testing software, she also finds time to take walks with her dog Sena by the river, watch TV series, hang out with friends and colleagues at meetups, and occasionally play volleyball. Ana makes her priority to stay up-to-date and explore new technologies, but she also likes taking different courses (MOOCs) and discover new interests, professionally and privately.