Tutorial: Creating project, collecting and sharing data
Create a project
To collect your field data, first you have to create your project:
Login at Mobile Data Collection Portal with your GIS Cloud credentials. If you don't have GIS Cloud account you can create it here.
Click Create new project button.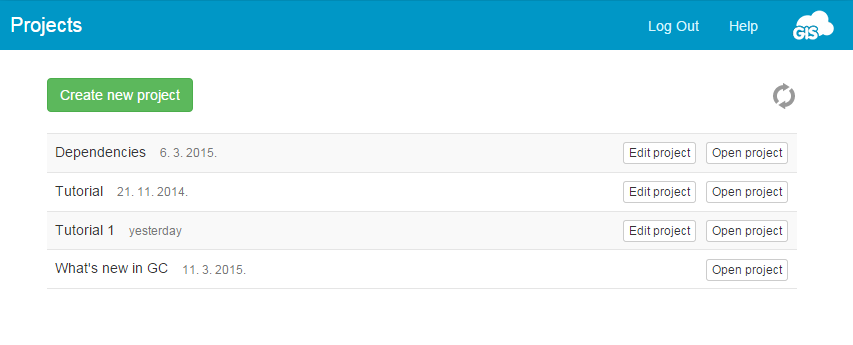 Design custom form according to your needs.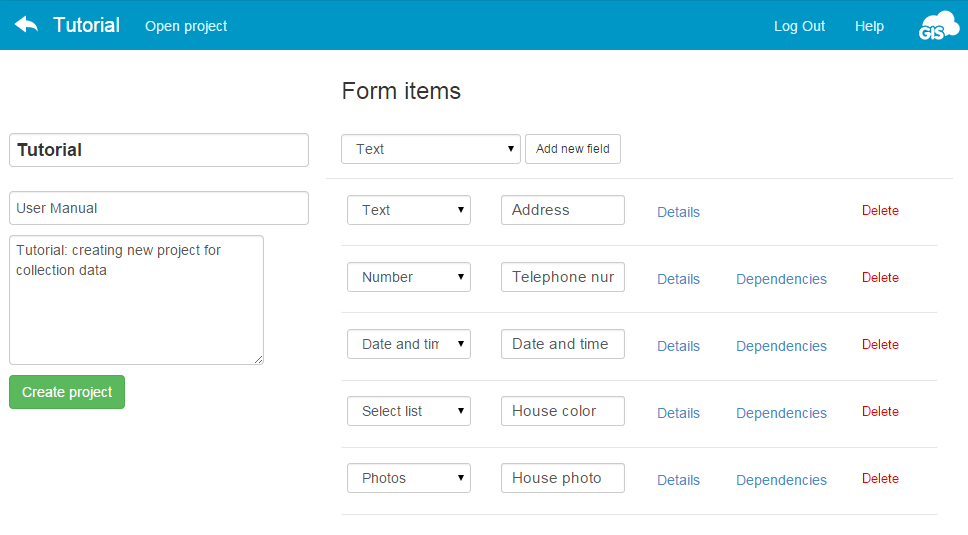 Click Create project button.
Download a Mobile Data Collection on your mobile device
You can download Mobile Data collection app from Google Play or App Store.
Log in Mobile Data Collection app on your mobile device.
Select your project.
Tap Form button.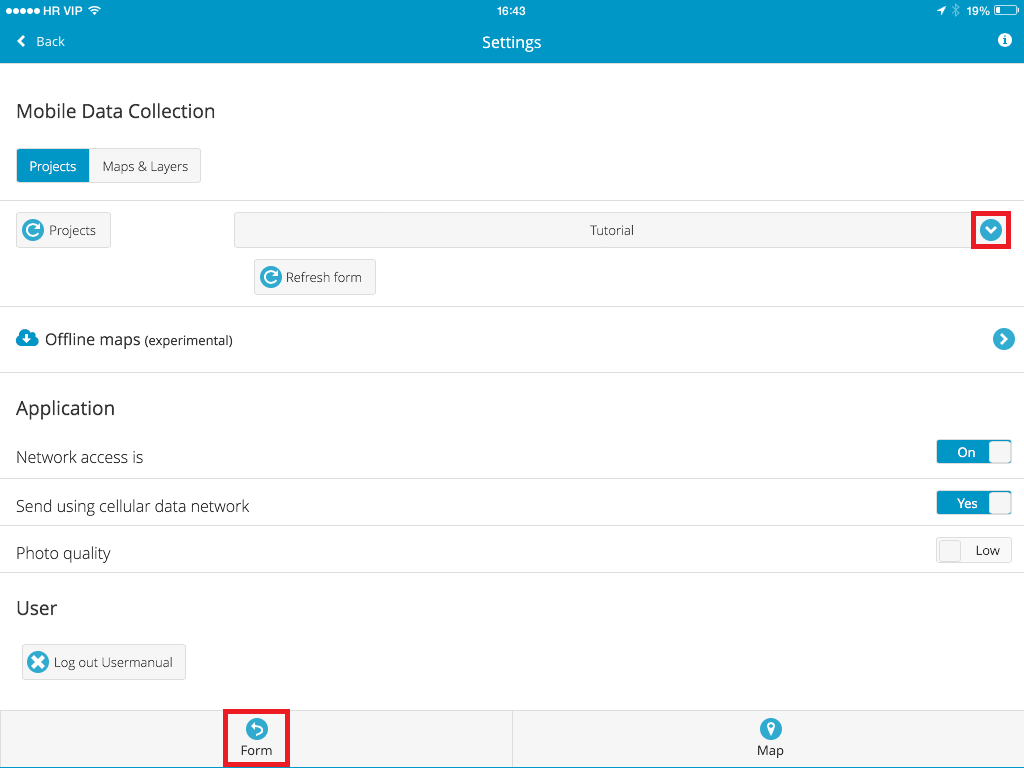 Type information about the point you want to collect, take pictures etc.
Tap Send button.
Visualize data on Mobile Data Collection Portal
Open project in the Mobile Data Collection Portal. All collected data can be accessed from the map view.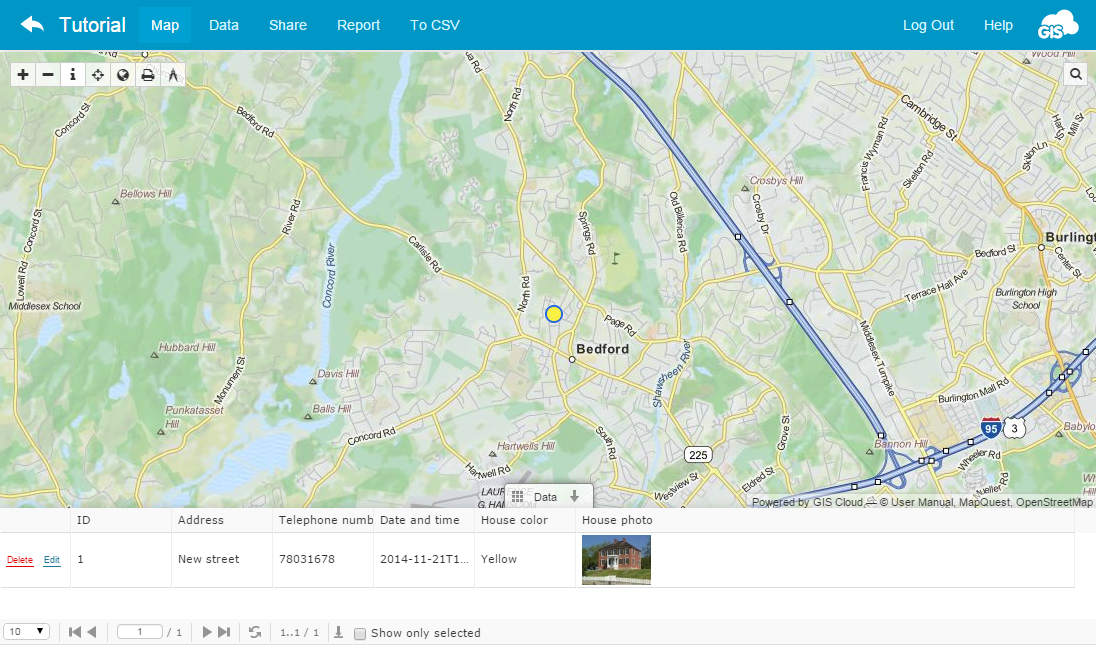 You can share projects with GIS Cloud premium users.
Note: Map can be edited in the Map Editor too. Click here for more info.
Share project and assign permissions
Click Share button in Mobile Data Collection Portal.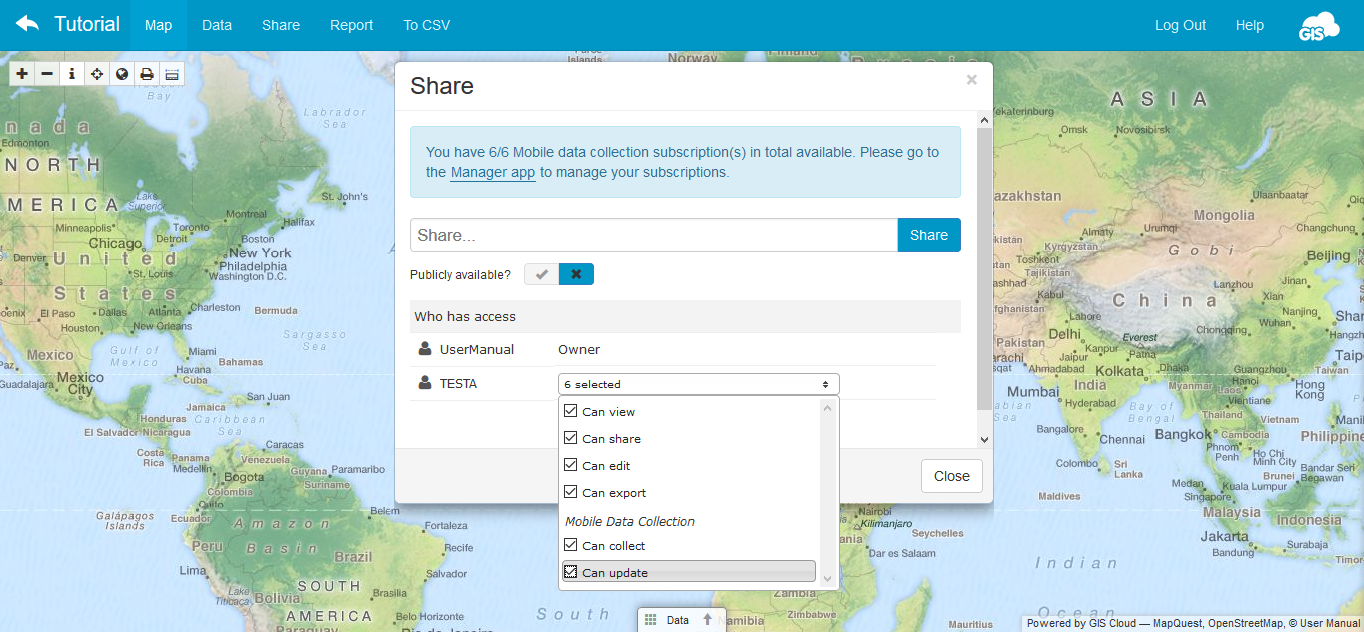 Assign permissions for users whom you want to share a project. Here you can find more info about permissions.
Note: if you get an alert "You have 0/0 Mobile data collection subscription(s) in total available" then please check that MDC licenses are properly assigned in the Manager app. Here you can find info on how to assign MDC licenses.