Home Tab
The Home tab is a centralized place for accessing all of the maps you have access to.
Here you access User manual (1) and all of the maps available to your user account, whether the maps are created by you, shared with you or publicly visible (2).
The menu on the right (3) provides you access to all GIS Cloud blog and video news.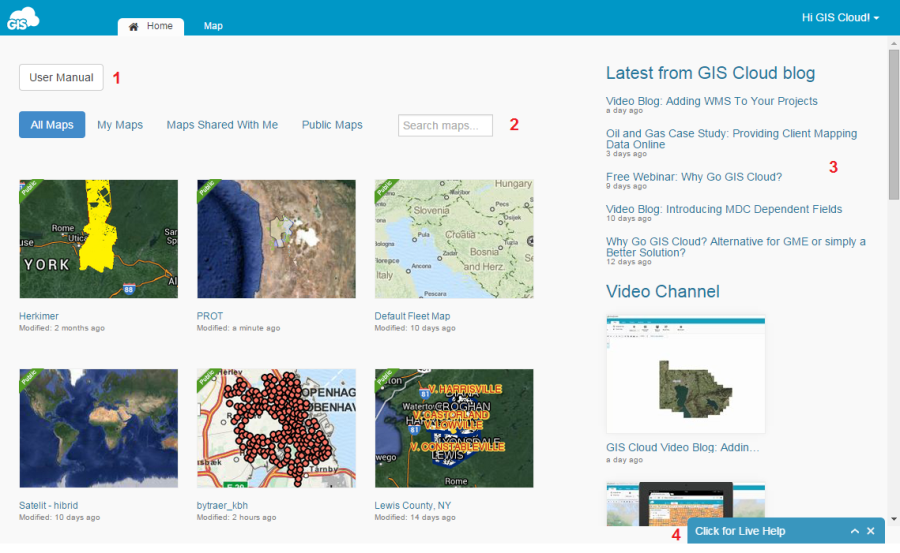 If you need immediate help with Map Editor app, you can reach us directly and our operators will help you on the spot (4).