Upload Data
You can upload various types of data such as:
Spatial Vector files: .shp, .mif, .mid, .tab, .kml, .gpx, .dxf, SQLite
Spatial Raster files: .tif, .tiff, .jpg, .png, .gif, .img, .ecw, .sid, .jp2
Image files: .jpg, .gif, .swf, .png, .img, .ecw, .sid, .jp2
Excel 2003 and CSV: .csv and .xls
There are several ways to upload files into the GIS Cloud:
Upload though the File Manager.
Upload through the SFTP client.
In the File Manager select a directory to which you would like to upload your data and select the Upload button.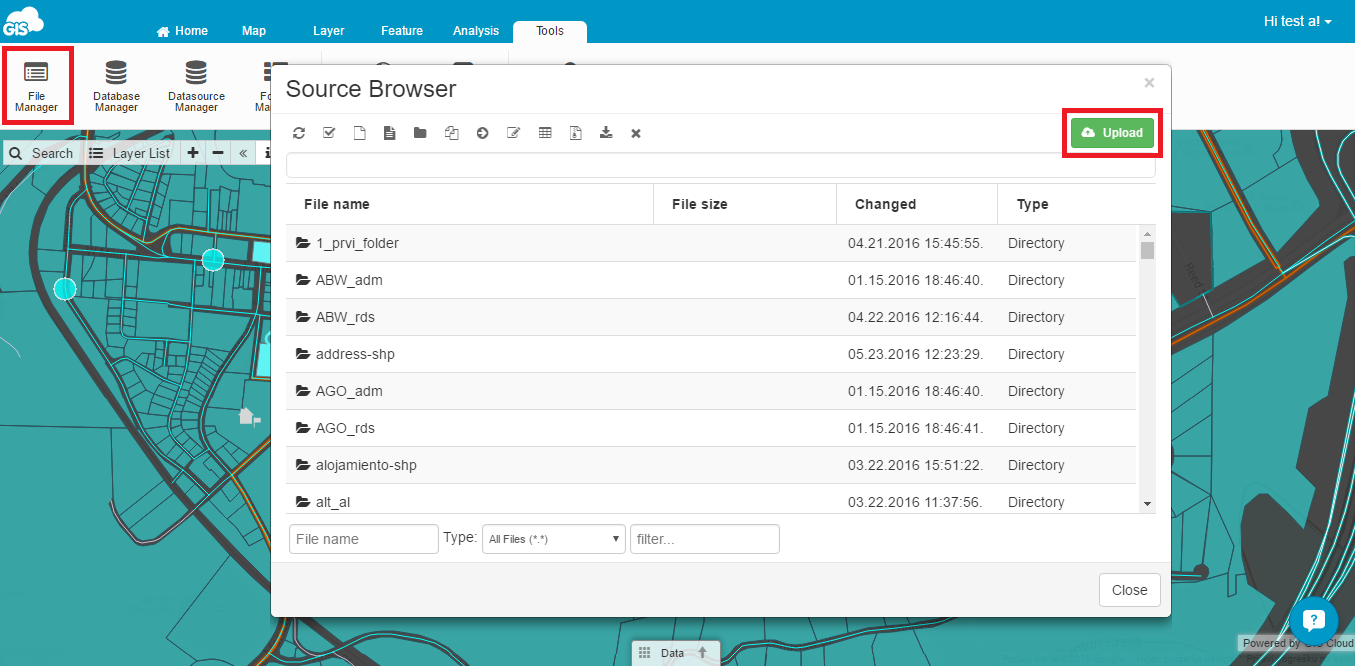 Then, select Add files to choose files from your computer or Drag & Drop files into the browser window, click open and wait for the upload to finish.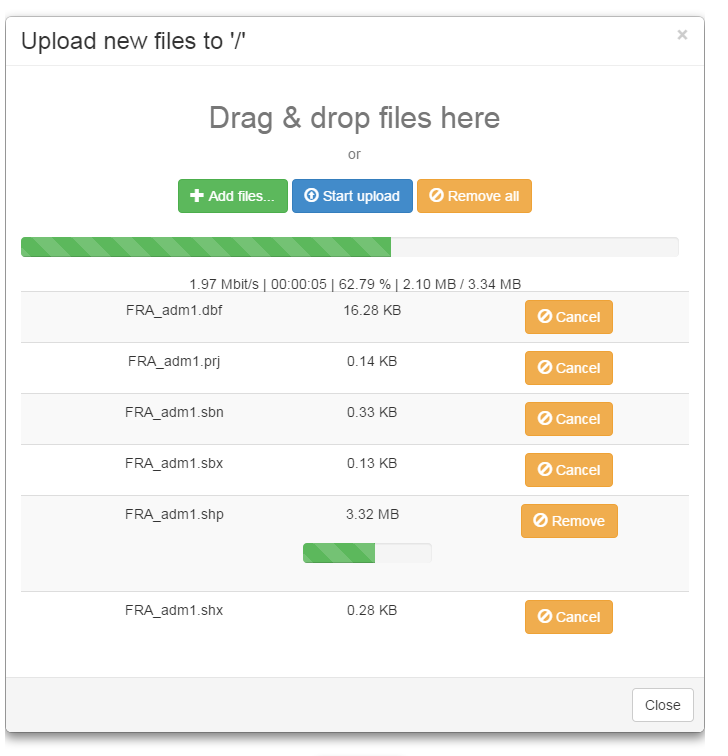 Vector Layers
Make sure that you uploaded all mandatory parts of the shp file: .shp, .shx, .dbf, and .prj.
If the layer doesn't fit the map, please check if the projection file is valid and uploaded it to GIS Cloud.
Raster layers
GIS Cloud supports only RGB 8-bit rasters (3 bands rasters). Non-RGB rasters won't be visible in the GIS Cloud, so please export it as an RGB raster and try again.
If the raster is not georeferenced, don't forget to upload the projection file too. If the raster doesn't have the projection file, it won't fit the map.
See also:
Tutorial 1: Upload, prepare and add data