Drag & Drop
Drag & Drop
Another way to upload your data, from your file system to the GIS Cloud, is to simply drag your spatial data from your folders to the application running in your browser.

With this option you can upload various types of data such as:
Spatial Vector files: .shp, .mif, .mid, .tab, .kml, .gpx
Spatial Raster files: .tif, .tiff, .jpg, .gif
Image files: .jpg, .gif, .swf, .png
Excel 2003 and CSV: .csv and .xls
To be able to do that, first you have to log in with your account to the Map Editor application.
You can drag and drop files in the Home Tab/Map Gallery or inside of a map. Either way data will be uploaded into your File System.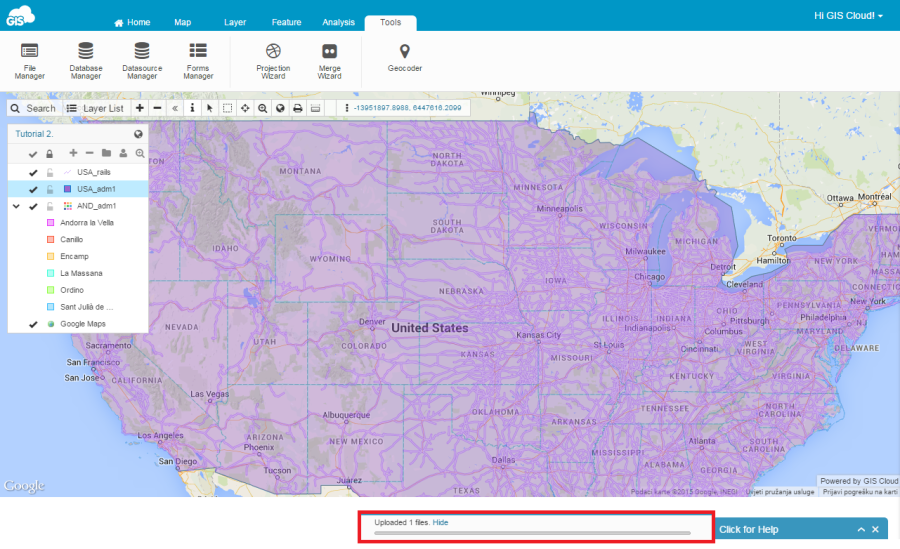 Make sure that you drag and drop all files that are part of your data (for example, if you want to drop shapefiles then you have to drag and drop all the files that are part of a particular shapefile).